NEWBURGH, NY – Motorcyclepedia founder Ted Doering was chatting this afternoon about an 1899 Werner "motocyclette" that arrived last week, a rare model with its engine mounted in front of the steering head, when he interrupted the conversation and walked a few steps away to a roped off area in a corner of the bottom floor of the museum.
Doering wanted to reveal another incredible rarity, a one-off model that had only arrived on Friday. So new was it to Motorcyclepedia that a press release hasn't yet been issued. So old was it that its back story isn't fully known by Doering. It's known as "The Spiral."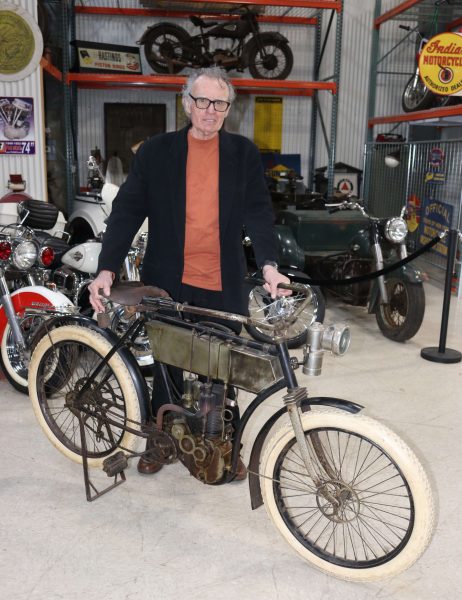 The Spiral was designed and built by a technical school instructor in New York City named Herman Jehle, who called upon his students to assist with its creation. "He only built one," said Doering.
The short version of its story is that the bike was completed in 1896, but wasn't first registered for the road until 1903. That's according to a blog called My Classic Motorcycle.
"It was the first motorcycle titled in America," said Doering. "It was titled in New Jersey." Jehle rode it on the street until 1913. In fact, The Spiral still displays its last license plate from New Jersey.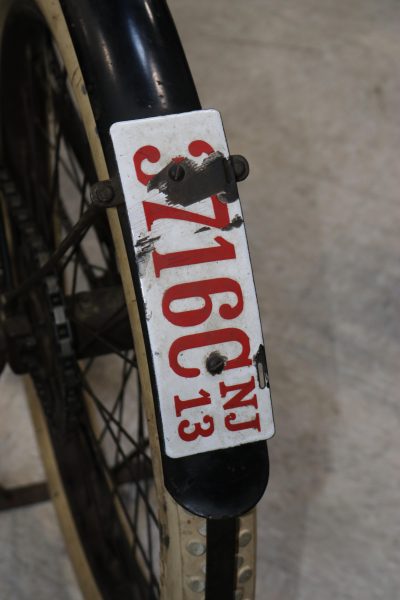 My Motorcycle Classic goes further and proclaims The Spiral to be "the first complete motorcycle powered by an internal combustion engine made in the United States."
It was running five years before Indian came into being and seven years before Harley-Davidson appeared.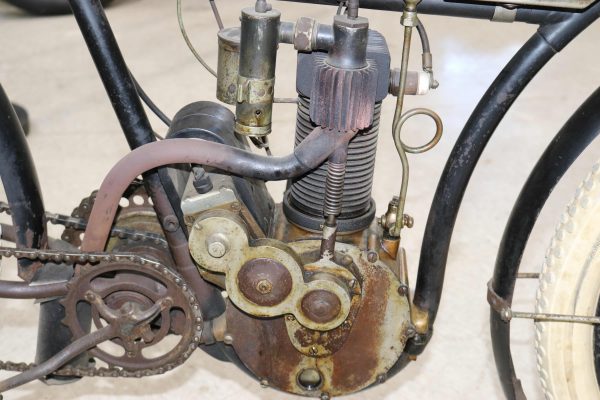 Doering said he'd been trying to acquire The Spiral for 20 years, and finally traded four motorcycles to get it from its latest caretaker. The bike's name comes from the manner in which the cylinder fins were machined. "All the fins were machined so they're super thin," Doering said.
Doering said the museum, which now has upwards of 600 motorcycles in its collection, hopes to have The Spiral on display within the next few weeks. RIDE-CT & RIDE-New England will have a more in-depth story on it soon.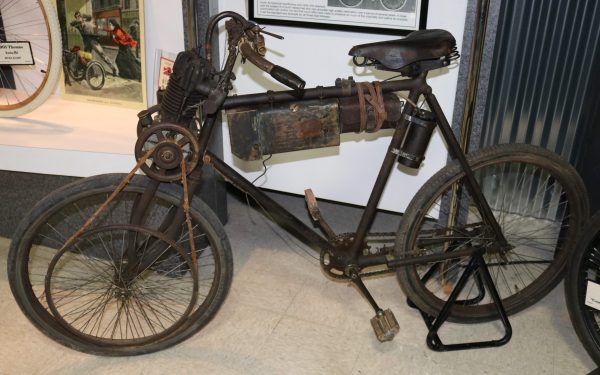 Equally interesting was the 1899 Werner, a motorcycle built in France by two brothers from Russia, Michel and Eugene Werner. Doering reported that he found it in Europe and it's already on display on the museum's lower level.
The 1899 Werner has its 1½-horsepower, single cylinder engine mounted on the front steering head, with a belt driving the front wheel. It was reportedly an unstable arrangement that didn't last long.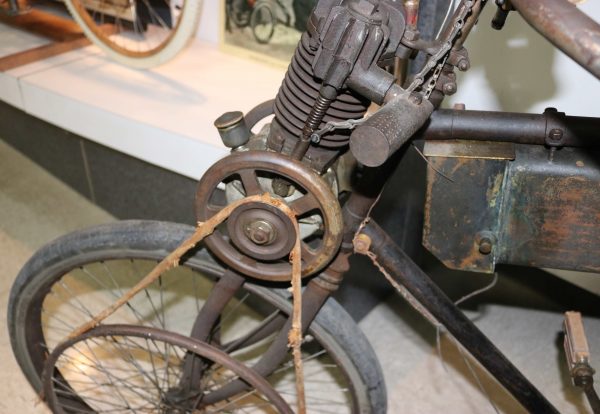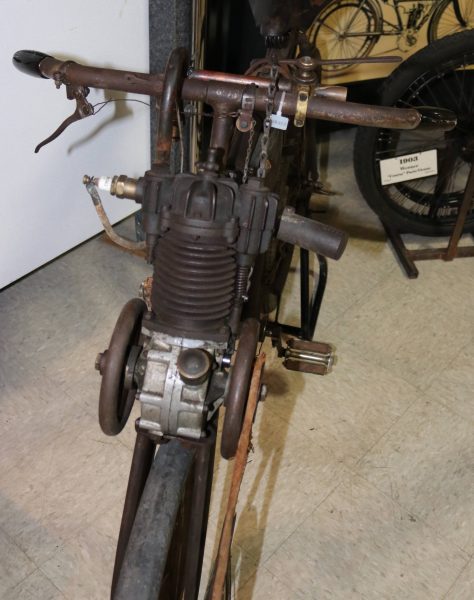 Motorcyclepedia attracted a large crowd today for its annual winter swap meet. While an actual head count wasn't available, the parking lot was jammed with both cars and motorcycles.