WEST SPRINGFIELD, MA – With the "no colors" kerfuffle now in the rear-view mirror, the 15th annual Springfield Motorcycle Show at the Eastern States Exposition is set for this weekend, and even the weather forecast seems to be cutting it a break.
The extended forecast for snow and rain has the precipitation starting in late afternoon on Saturday but ending early Sunday morning, so the show presumably won't be adversely impacted by the elements as much as it was last year.
"We have filled out the show nicely. A lot of pressure is off of me," said Doug Sousa this evening. His company, Outdoor Sports Expo Group, stages the show each year. "It's a full show. We've packed all the booths and large spaces," he reported.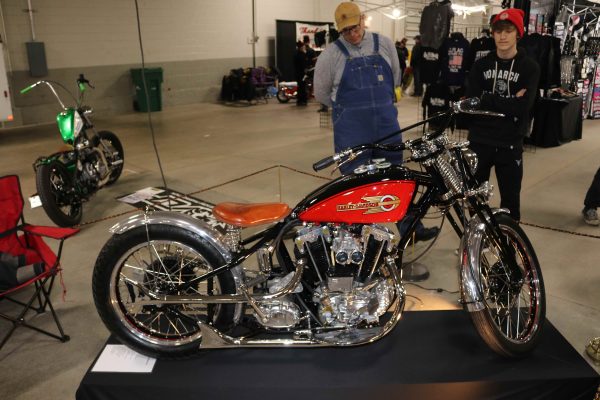 The show comes two weeks after a dustup involving a "no colors" ban instituted and then abandoned by the Eastern States Exposition, which owns the property.
Initially, Eastern States Exposition implemented a sudden policy edict that prohibited "the wearing of colors or the selling of club or gang affiliated paraphernalia on our grounds." Within days of the policy becoming public and facing backlash, it was abruptly reversed.
Sousa argued that his show has long been family-friendly and has never had a problem. "I really don't expect anything negative," he said of this weekend's show.
"Some people called it a publicity stunt," Sousa said of the "no colors" brouhaha. He dismissed that notion. "I'm not that smart," he said.
Hours for the show are 10 a.m. to 6 p.m. on Saturday and 10 a.m. to 5 p.m. on Sunday. The show will feature a variety of motorcycle celebrities, including "Masters of Speed" Jody Perewitz, Jim Doyle and Rob Swartz, and dealers.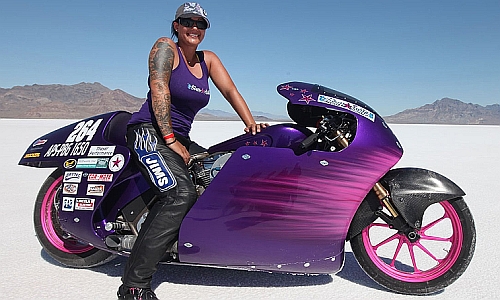 Custom bike builder and AMA Motorcycle Hall of Famer Dave Perewitz will also be at the show. There will also be a custom bike competition with Rob Lations from Ol' School Custom Fabrication the featured builder.
Among the dealers bringing new models to show off are Indian Motorcycle of Springfield, Harley-Davidson of Southampton and Mark's Motorsports, which sells Triumph, Royal Enfield and Zero motorcycles.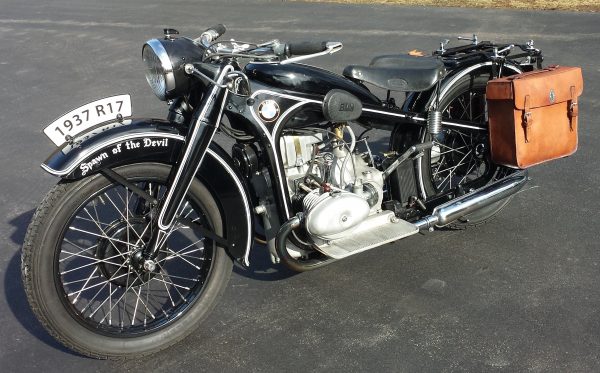 The Antique Motorcycle Club of America's Yankee Chapter will have a display of old bikes, including a 1937 BMW R17 and a 1939 BMW R51 owned by Ted Smith, while "Wild Bill" Eggers will be bringing his hand-built replica of a 1902 Studebaker electric car.
Returning for a second visit will be Motorcycle Hall of Famer Gloria Tramontin Struck, author of the autobiography "Gloria – A Lifetime Motorcyclist: 75 Years on Two Wheels and Still Riding."
Appearing on the main stage will be "The Road Poet," K. Peddlar Bridges. As always, providing the music will be Shovelhead.