PUTNEY, VT – Curtis Tuff first came to this small Vermont town in 1961. He was 23 years old and working as a migrant fruit picker. He never left, operating his Curtis' AllAmerican BarBQ stand just off of I-91 since 1971.
Tuff died this morning. He was in his early 80s. A post this afternoon by the family on Curtis' BBQ's Facebook page stated simply, "We just wanted to let everyone know that Curtis passed away this morning in his sleep."
The post added, "We appreciate everyone's thoughts and prayers… We need time to mourn and love you all."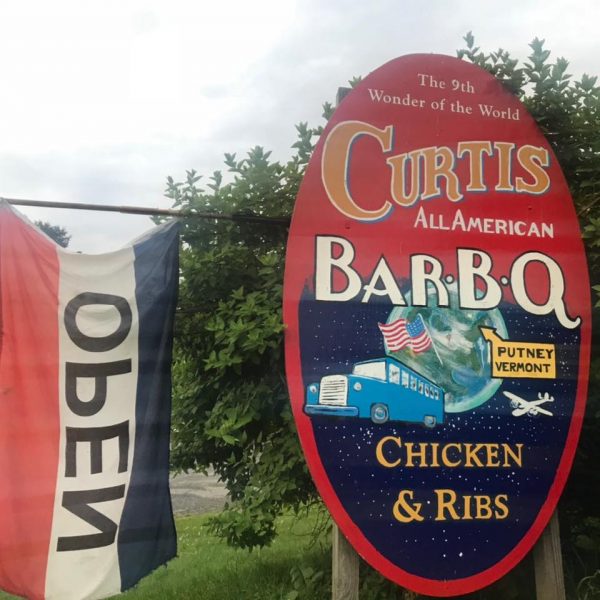 While online review websites vigorously contest the tastiness of his BBQ, his hands-on love of his craft and the colorful outdoor setting of his BBQ stand made his eatery a popular stopping point for motorcyclists.
RIDE-CT & RIDE-New England's "Hill Country" columnist Arlo Mudgett, who resides near Putney, knew him well.
"I saw him nearly every day downtown, usually with his daughter and grandchildren. He may have been a larger than life local celebrity, but I got to see a devoted family man going about his business day after day with consistency and love," Mudgett said.
"It was a simple, beautiful thing that you could count on like clockwork. He will be greatly missed by so many. An important piece of Putney's unique character has dimmed with his passing."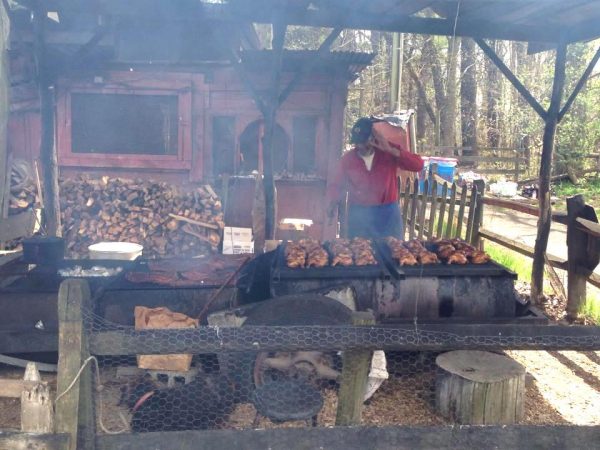 Tuff began his BBQ career by catering parties and other events in the area, driving around in a blue bus. That evolved into the stand, dubbed "The 9th Wonder of the World."
A feature story on Tuff in the "Brattleboro Reformer" back in mid-October noted that the Vermont legislature honored him with a concurrent resolution. State Rep. Mike Mrowicki of Putney noted that Tuff has "has been a real treasure for a long time."
The story reported that Tuff wasn't at the BBQ stand this year because of the COVID-19 pandemic and failing health, but noted that his daughter Sarah and her fiancé "are now tending the coals."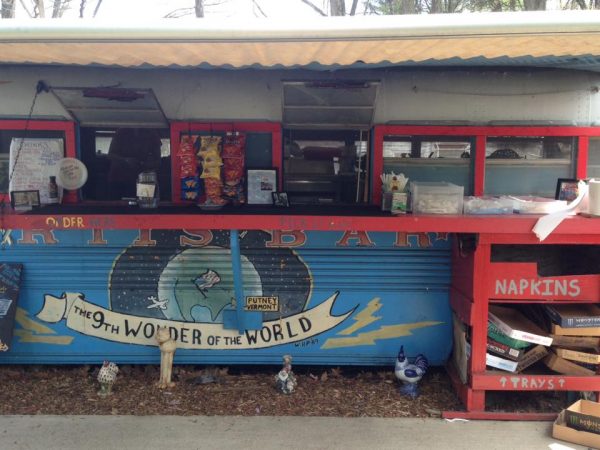 Hello! If you enjoyed this story, please share it with other riders by clicking on the social media buttons below.