ANDOVER, MA – In an announcement issued Friday evening on social media, Kevin and Lou-Ann Clement of KevMarv Productions, known for staging Northeast Motorcycle Show events around New England and beyond, said the end of the road has come for their efforts.
"It's been an awesome ride – 23 years and it's been our total pleasure," said the headline on the statement, which recalled the start in 1997 in Methuen, MA.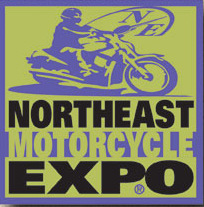 Over the years, the company has done shows in Massachusetts, New Hampshire, Connecticut, Rhode Island, New York, New Jersey, Pennsylvania and Virginia.
"Our deepest heartfelt thanks go out to all of the thousands of dedicated bikers that have enjoyed and supported our endeavors over the years," the Clements said.
"We did our best to bring you relevant and enjoyable experiences. Our thanks also to the many, many dealers, venders (sic), builders, entertainers."
KevMarv's website lists two Northeast Motorcycle Shows being staged in 2020 in Massachusetts – Feb. 8 and 9 in Wilmington at Shriners Auditorium and Feb. 22 and 23 in Marlborough at the Best Western Royal Trade Plaza.
Due to the COVID-19 pandemic, the last year has been horrible for motorcycle shows, with most canceling. The hoped-for Springfield Motorcycle Show in January at the Big E won't be happening.
Meanwhile, the long-running Progressive International Motorcycle Shows in winter are being moved outside in 2021 and rebranded as Progressive IMS Outdoors.
Hello! If you enjoyed this story, please share it with other riders by clicking on the social media buttons below.