SOUTHWICK, MA – It's helpful to be polite when visiting the Gristmill Cafe, but only because it's a cozy eatery with tables so close together that it's sometimes necessary to make room for neighboring diners to come and go.
"Always Ridng" columnist Paul Siciliano had suggested stopping there for lunch after leaving the Springfield Motorcycle Show over the weekend as it was on our way home. It's situated in a strip center on the northeast corner of the intersection of Route 57 and Route 202/10.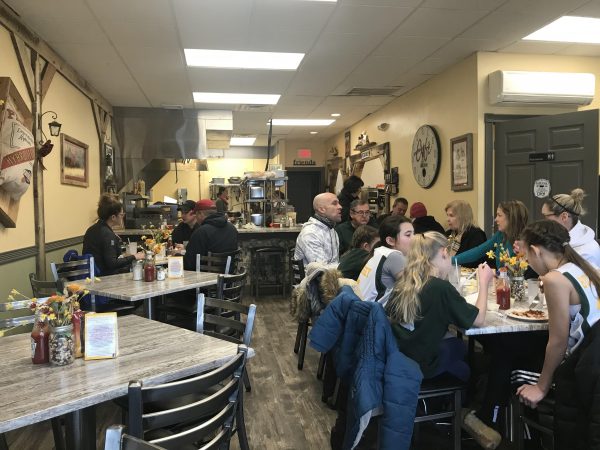 It was nearing noon when we arrived and most of the tables were filled but we found a deuce and began perusing the lunch menu only to be told that lunch items aren't served on weekends; that only the breakfast menu is applicable no matter the hour on Saturdays and Sundays.
A quick glance at the sandwich board displaying the daily specials showed a taco omelette with chorizo (pictured at top) that looked appetizing, so that's what I ordered. The waitress inquired whether I wanted onions and green peppers in the home fries. Paul opted for eggs benedict (at $9.25).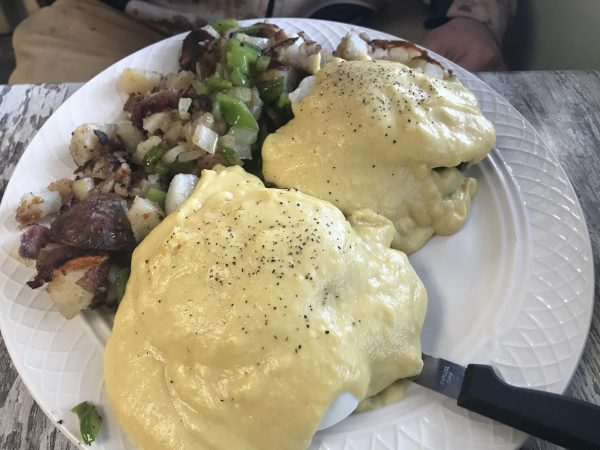 While we waited for our orders, food arrived at a neighboring table with a party with 10 or so. One girl received a plate with a blueberry pancake, and it looked to be the size of a hub cab.
When our food arrived, we dug in. My omelette was fluffy, with the chorizo and cheddar providing a nice kick. Looking later at a menu, I noticed a burrito with three eggs, peppers, onions, black beans and cheese that sounded tasty.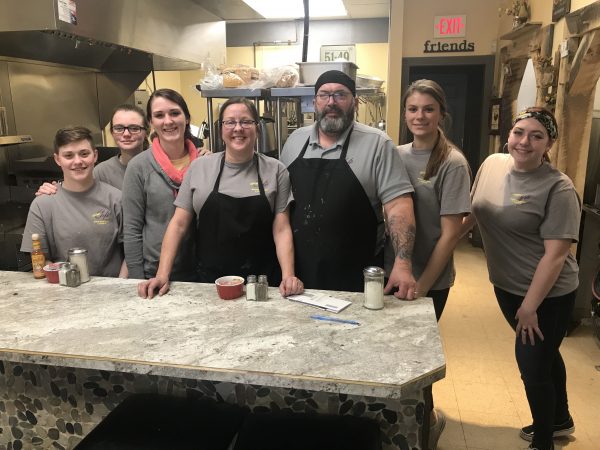 Michelle and Donnie Elton opened the Gristmill Cafe a little more than a year ago and it appears that it has caught on nicely. They've created a pleasant, friendly atmosphere with good food and sizable portions. Donnie is a former rider so motorcyclists are especially welcome.
Just so you know, the Monday through Friday lunch menu features about what you'd expect – from burgers and hot dogs to sandwiches, salads and soups.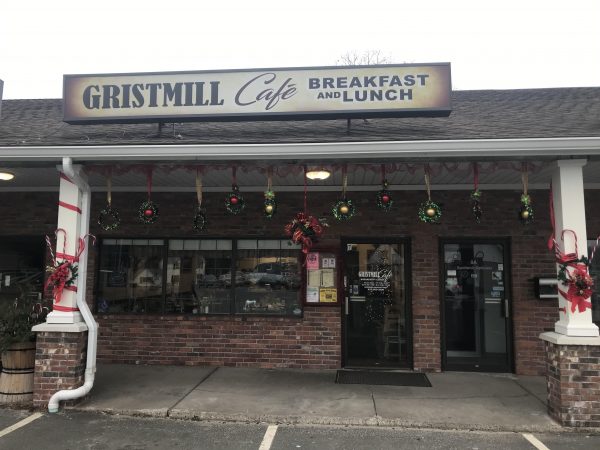 Tucked where it is, The Gristmill Cafe isn't a place that one might notice when riding by, but it is a place worth stopping in once you're in the know. Paul was in the know, and that's why he suggested it. A good choice.
Hours are 5:30 a.m. to 2 p.m. Monday through Friday; 5:30 a.m. to 1 p.m. on Saturday; and 6 a.m. to noon on Sunday.