JUPITER, FL – Most folks wait until retirement age to move from the frigid northeast to Florida. The roads here are filled with elderly drivers with diminished skills, all changing lanes or making turns without signaling. Their behind-the-wheel antics are simultaneously comical and dangerous.
Joe Taffuri made his move from the Bronx as a young man years ago, though, finding the south Florida lifestyle more to his liking as a musician and motorcycle mechanic.
Taffuri's parents had made the jump south in the 1970s and he did likewise as the decade ended. He then went to school in Daytona Beach to learn how to wrench on Harley-Davidson and BMW motorcycles. "Being a musician, I took all kinds of odd jobs" before focusing on motorcycle repair, he said.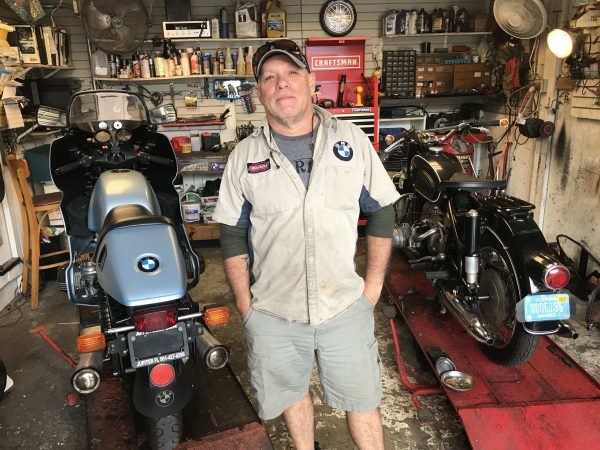 Since 1990, he's operated AFI Cycles BMW, first in West Palm Beach and for the last six years in Jupiter. His original shop was spacious at 2,400 square feet but pricey. "I was working my ass off trying to pay the rent," he said Wednesday when RIDE-CT & RIDE-New England stopped in for a short visit.
His current shop is situated in a large storage unit in an industrial area. There's no air conditioning, just a huge fan, but sufficient space for a couple of motorcycle lifts and his tools, with room left over for more bikes.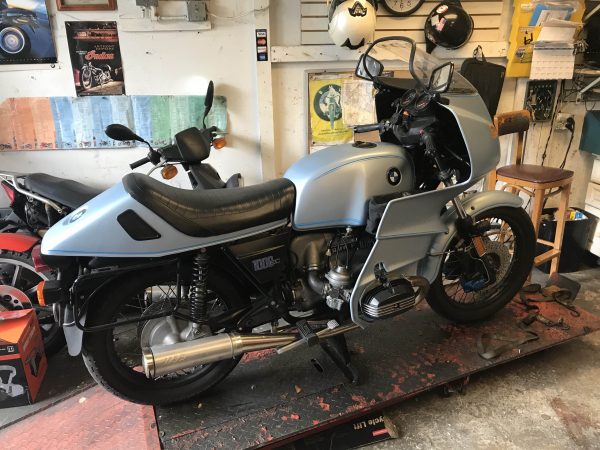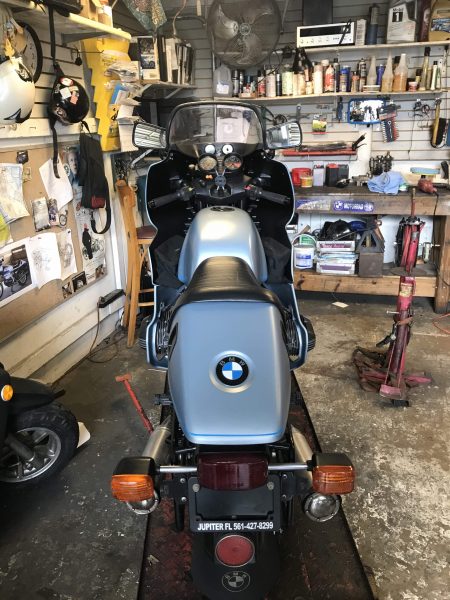 Currently on display are a customer's 1967 BMW R 60/2, his personal BMW 1977 R 100 RS that recently got fresh paint and pin-stripping, a 1980 Harley-Davidson Sportster and a 1998 Harley-Davidson Fat Boy. The latter two models are bikes that he acquired for resale.
He also owns a 1969 R 60/2 project bike and a 2007 BMW R 1200 GS Adventure. "I've got about 400,000 miles of touring riding under my belt," he reported.
The local environment isn't conducive to riding, at least not until you get away from the coast. "Riding down here is not a good thing. Jupiter has become crazy in the last couple of years," Tuffuri said.
The best advice he can give riders who attempt to negotiate roads filled with aged drivers is "stay on your guard."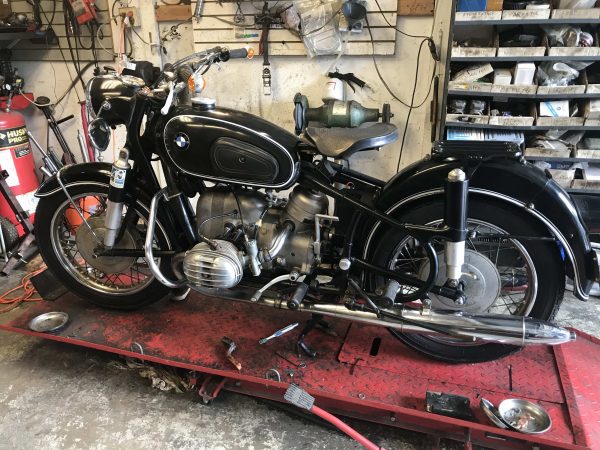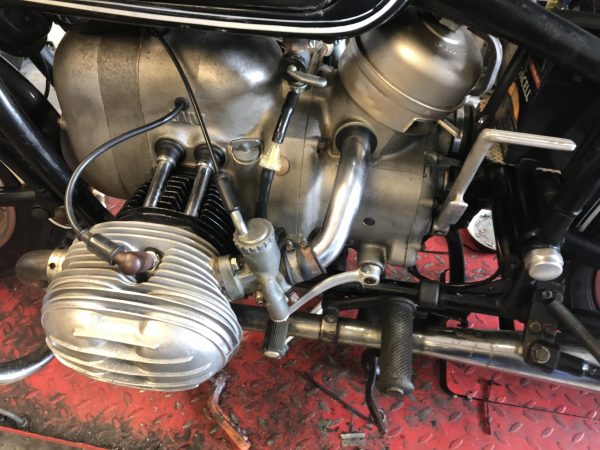 There are old riders, too. The BMW R 60/2 that he's been working on belongs to an 80-year-old rider who periodically gets it running, takes it for a few spins and then parks it again.
"It's 26 horsepower, so you can't get out of your own way," Taffuri said, adding that one nice thing about the Beemer is that it's so quiet that you can have a conversation with the motor running.
When Taffuri wants to do some serious riding, he escapes the state. He owns a cabin in western North Carolina where he meets up with riding buddies.
Despite being in a warm area with lots of sunshine in January, just like riders in the northeast, he's waiting for spring and summer. "I can't wait till riding season again," he said. Just not in south Florida.