BARKHAMSTED, CT – It's a place that's easy to overlook; a nondescript gray, one-story building alongside a busy state highway, highlighted only by a bright yellow sign saying "The Brass Horse Cafe." It's on Route 44 just northwest of New Hartford if you're headed toward Winsted. It's a roadhouse and motorcycles are often parked out front.
Friend Jay Flynn, who tends bar there part-time, has been touting it to me for years with promises of good food. But I've driven (or ridden) past it dozens of times without stopping. Late Wednesday afternoon, having picked up a friend who had dropped his pickup off for service at a nearby Ford dealer, it was time for a beer.
We headed to the Brass Horse Cafe – not realizing that Flynn works on Wednesday nights and not expecting that a flashy green vintage Ford Bronco would provide a beacon in the parking area out front.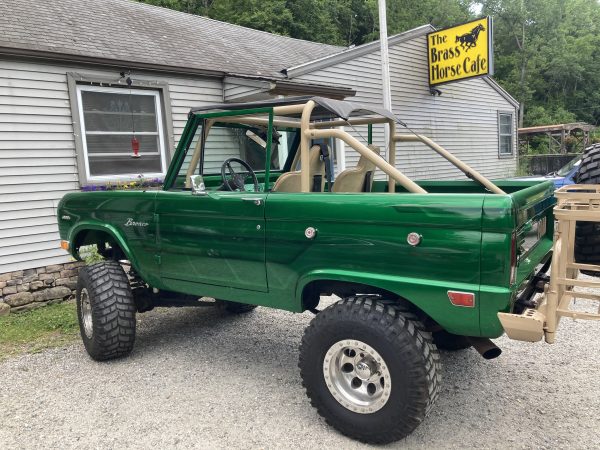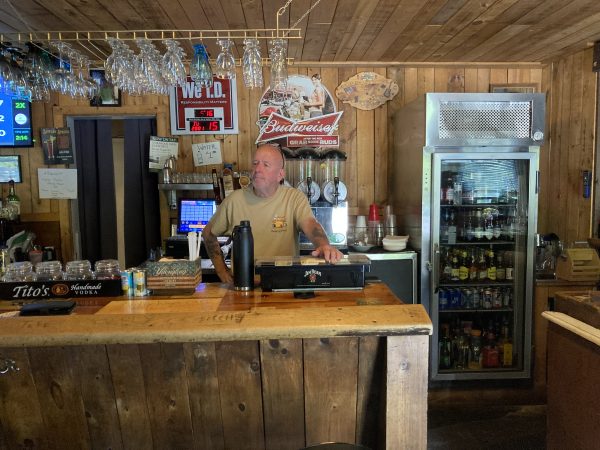 It was shortly after five o'clock when we arrived and the place was nearly empty. We grabbed a high-top table, ordered beers and began perusing the menu. Jay introduced us to the owner of the Bronco and my friend quickly learned he shared a profession as a long-haul truck driver.
Other folks came in, and it was noticeable that the Brass Horse Cafe has a diverse and friendly customer base. Having downed a beer, we ordered food. My friend Bob went for a medium burger, while I ordered jalapēno poppers and a bowl of chili.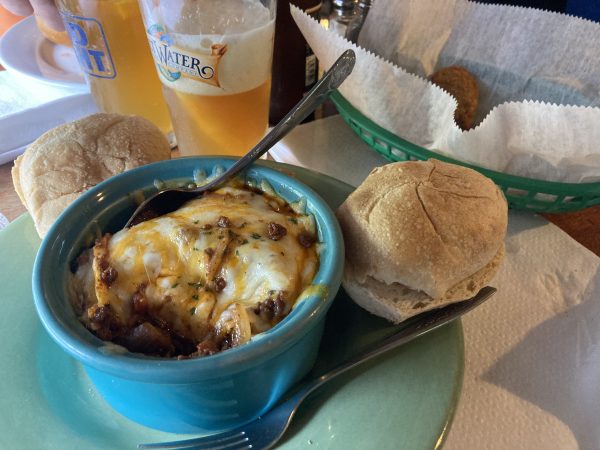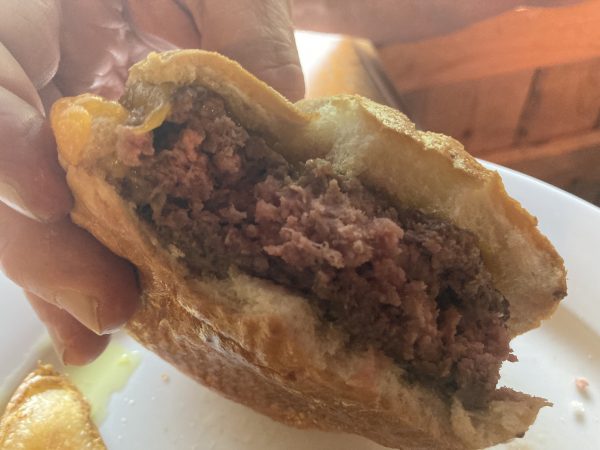 Don't ask about the wait time for our meal. I can't tell you because the conversation occupied our attention. When our meals arrived, they confirmed Jay's repeated promises. The chili was flavorful and spicy, but not so spicy as to bring tears. Bob's burger was equally good, and he was impressed by the thickness of the patty. It was also cooked as ordered with a bit of pink in the middle.
Being a community institution – current owner Kim Hamel has owned it since spring 2012 – the Brass Horse Cafe offers a variety of attractions. There's live music from 3:30 to 7:30 p.m. on Sundays. As patrons chatted in the bar area on Wednesday evening, a painting class – yes, a painting class! – was going on in the main room.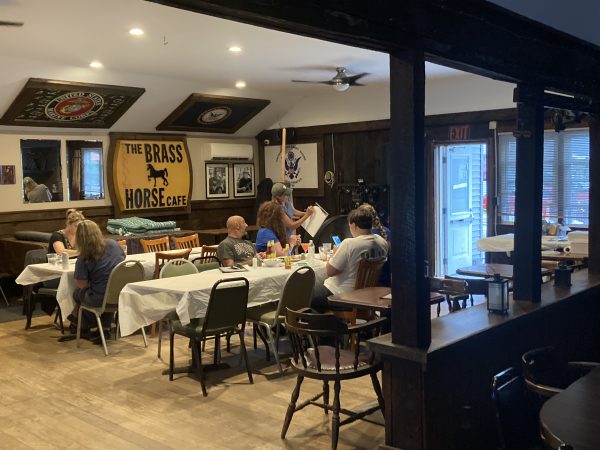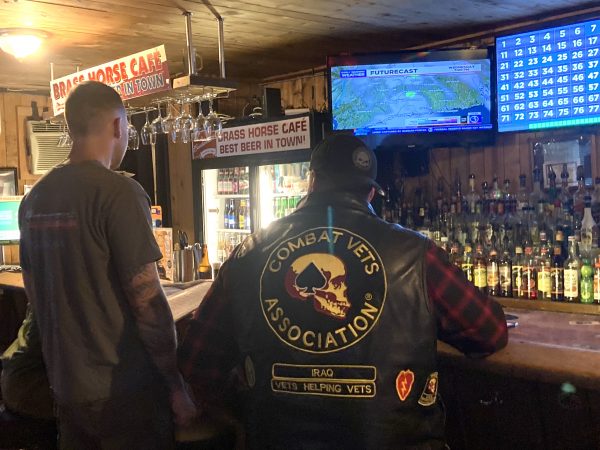 Having made some new acquaintances and having satisfied our thirst and our hunger, we paid the tab and headed home. If the word "roadhouse" conjures a rough and tumble image or reminds you of the 1989 movie "Road House" that starred Patrick Swayze and Sam Elliot and was filled with fight scenes, it really shouldn't be off-putting.
The Brass Horse Cafe is, indeed a roadhouse, as it's rustic and provides a tavern setting in a rural environment. The food's homemade and tasty and no one's standoffish. And bringing a paint set isn't required.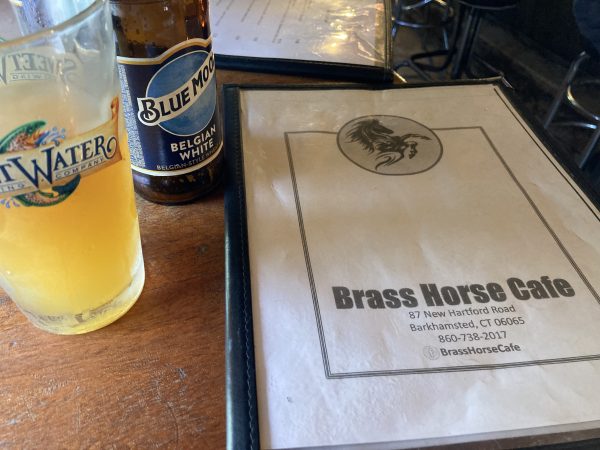 Hello! If you enjoyed this story, please share it with other riders by clicking on the social media buttons below.