SOLIHULL, ENGLAND – Revealing that it has won "significant investment through a Government scheme," Norton Motorcycles announced Friday that it will begin developing electric motorcycles as part of "the movement helping to accelerate the U.K. towards a net-zero automotive future."
The company said that as demand for electric models increases, its Zero Emission Norton project "will expand our ever-growing electric vehicle engineering capabilities and develop world-class electric motorcycles."
Norton Motorcycles CEO Dr. Robert Hentschel sees his company playing a significant role in changing rider perceptions of electric models.
"We're confident that project Zero Emission Norton will eliminate the current dispute between a conventional and electric motorcycle to create EV products that riders desire – motorcycles that blends Norton's uncompromising design DNA with racing performance, touring range and lightweight handling," he said in the company's announcement.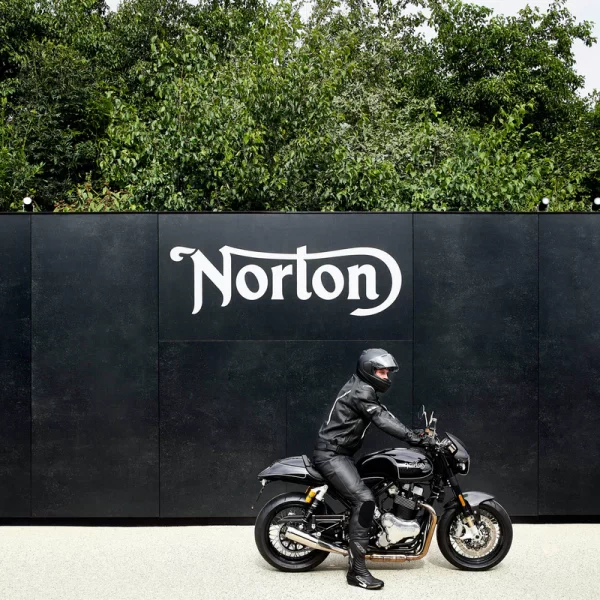 Partial funding for Norton's effort comes from the Advanced Propulsion Centre (or APC), a non-profit organization funded by the British government and the automotive industry to help develop low-carbon emission powertrain technologies.
In a simultaneous announcement today that included mention of Norton, the APC said it's providing a total of £43.7 million to 21 different projects. Norton will receive £8.5 million. The total cost of Norton's electric project is £17.2 million.
"This significant funding investment is a momentous milestone for the brand as it marks the beginning of out electrification journey and fulfilling our ten-year product plan," said Hentschel, who offered additional comments in APC's press release.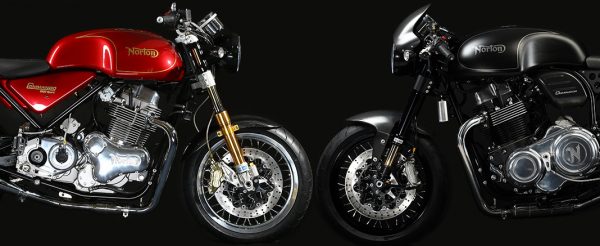 He reported, "Over the last year and a half, we have invested in rebuilding Norton to its innovative, challenging and pioneering heyday. That spirit of innovation will ensure our future electric models provide riders with unparalleled performance that closes the gap between ICE and EV motorcycles by making them comparable in every respect."
"But we want to lead, not follow and by assembling this team of partners that share our pioneering spirit, we will expand Norton's capability while gaining knowledge and experience to produce industry-leading electric motorcycles that are designed and manufactured in the UK."
Among the companies and entities partnering with Norton for Zero Emission Norton are Delta Cosworth, HiSpeed Limited, Formaplex Technologies, M&I Materials, INDRA and WMG (The University of Warwick).
(Photos courtesy of Norton Motorcycles)
Hello! If you enjoyed this story, please share it with other riders by clicking on the social media buttons below.