BANTAM, CT – It's always a plus to know where, how, and by whom the food we consume is made. With locavore culture thriving, the closer to home, the better … and Arethusa Farm nails it.
The farm is located on a spacious and well-maintained property on Route 63 south of the green in Litchfield, CT, and makes some of the finest super premium grade ice cream, cheese, yogurt and various other dairy products in the entire state.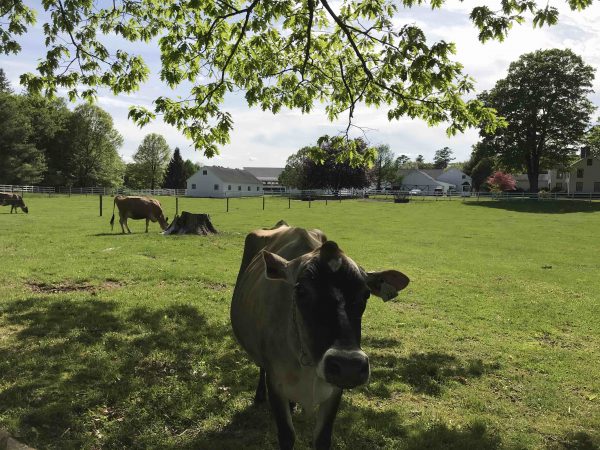 The farm dates back to 1868 and was named for a small pink orchid that grew in a swamp on the land, according to the farm's website. George Malkemus and Anthony Yurgaitis bought the farm in 1999, and within five years the farm won top honors for their Holsteins and Jerseys at the most prestigious dairy show in the world. 
They also began producing premium dairy products for sale throughout Connecticut and beyond. As good things quickly catch on with those of a discerning palate, a retail store, creamery and restaurant were soon to follow on Route 202 in the borough of Bantam, along with a storefront in downtown New Haven.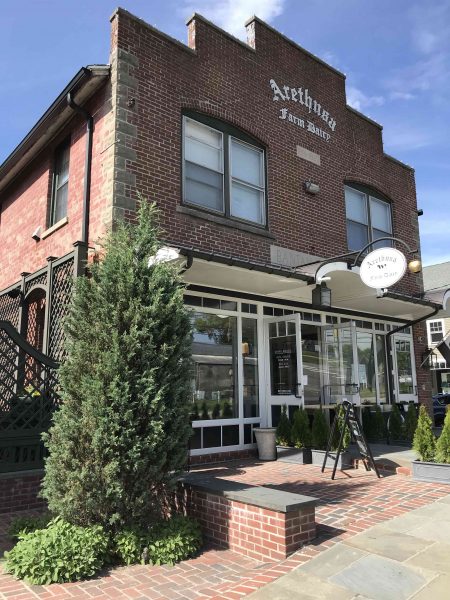 Arethusa Creamery produces a limited number of ice-cream flavors that are available year-round, supplemented by a few seasonal adds depending upon what time of year you visit. But what they lack in variety, they make up for in quality. Each flavor is rich in essence but subtle in taste, bringing forth gastronomic perfection.
Riding to the creamery on a picture-perfect, warm and sunny day, my soul yearned for the creamy, cooling deliciousness of Arethusa's Mint Chip ice cream and it certainly did not disappoint! Each spoonful only heightened my dairy-induced delirium – the perfect complement to a beautiful day on two wheels.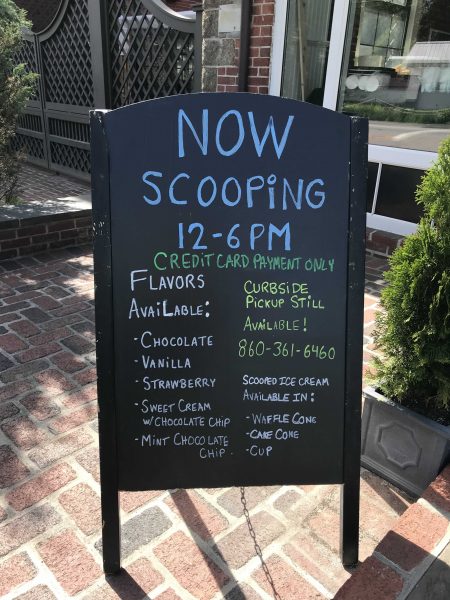 An abundance of quality riding routes lace through Litchfield County to enjoy getting to and from Arethusa. One enjoyable road is Route 209, which heads south out of the center of Bantam and goes alongside Bantam Lake, and connects with Route 109, which goes southwest to New Milford. 
To show my gratitude, I swung by Arethusa Farm to thank the lovely ladies who helped create my afternoon frozen treat. One beautiful Swiss Brown gal walked right up to the fence to say hello and enjoy a nose scratch as I lavished praise upon my newfound friend for her efforts in satiating my ice cream obsession.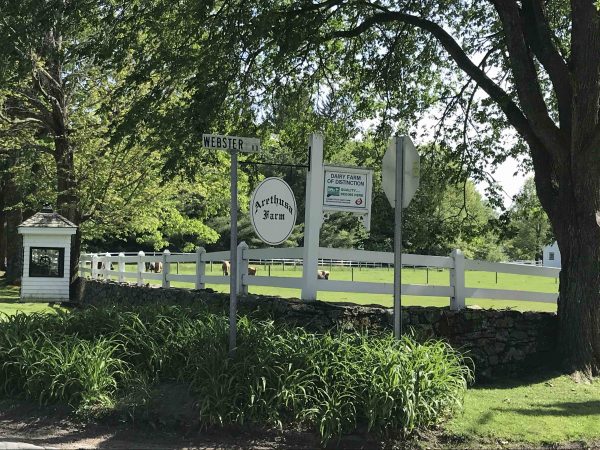 It is quite evident how well loved and treated these ladies are by their level of trust displayed to strangers. The farm normally hosts "Open Barn Saturdays" for visitors but be sure to call first in light of recent COVID-19 pandemic social distancing concerns.
Hello! If you enjoyed this story, please share it by clicking on the social media buttons below.