MYSTIC, CT – Connecticut's eastern shoreline has much to offer riders; both in the way of destinations and scenic riding. And, of course, it has ice cream.
Mystic Drawbridge Ice Cream is one of the state's better-known creameries. Nestled in downtown Mystic, it abuts the Bascule Bridge – a working drawbridge that was built in 1922 and spans the Mystic River.
The spot where Mystic Drawbridge Ice Cream is located has a long history as a creamery – dating back to the 1800s. The present creamery's products boast a low 'overrun' percentage. There is basically less air whipped into each batch of ice cream, making their creations richer, creamier and more flavorful.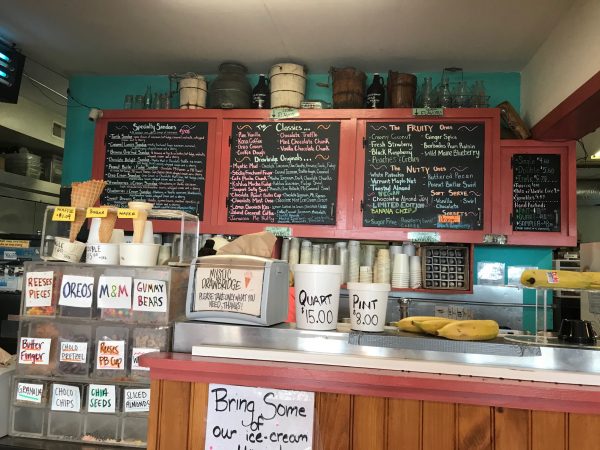 They creamery has some wonderfully unique flavor offerings on its menu – guaranteed to satisfy the most discerning ice cream connoisseurs. There are five categories – The Classics, Nutty Ones, Non-Dairy, Fruity Ones and Drawbridge Originals.
Among the 10 Drawbridge Originals are Mystic Mud, Lemon Chocolate Kiss, Sticky Fractured Finger and Seaport Salty Swirl.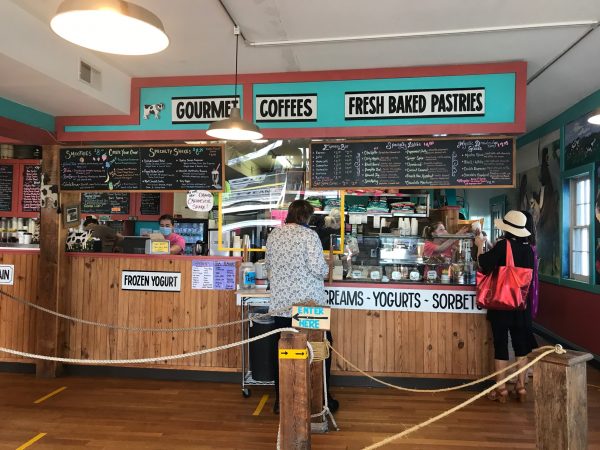 With many charming hamlets dotting the coast, Mystic stands out among its neighboring towns as a great place to visit and meander shops, eateries and the centerpiece attraction, Mystic Seaport Museum. The town's a great place to spend the entire day. Just meandering the downtown area can occupy visitors' time for several hours.
Foot traffic was brusque during my visit but the line at the creamery was happily short. After a two-hour cross-state ride to get to this latest stop on "The Great Northeast Ice Cream Run," I was ready to sample some of the creamery's offerings. I chose another Drawbridge Original – Island Coconut Coffee. It's a coffee-based flavor with coconut flakes, nuts, and chocolate chips; a perfect combo to put me in my happy place once again.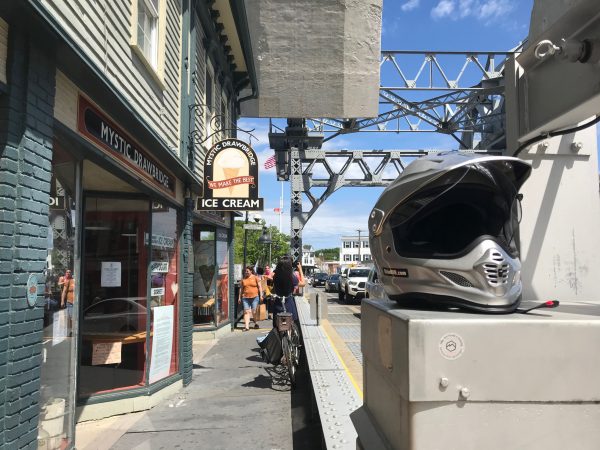 Having happily savored my ice cream, I stepped outside to enjoy the view and was alerted by the drawbridge warning sounds and signals of its impending opening, which only enhanced the experience of my visit.
The bridge is continually manned to allow vessels to pass in and out of the channel. From May 1 through Oct. 31, it is raised at 40 minutes past the hour from 7:40 a.m. though 6:40 p.m. and also on demand. The drawbridge is a fine example of engineering for spectators to witness. The whole process takes around five minutes depending upon the size of the vessel. A webcam showing it in real time can be found here.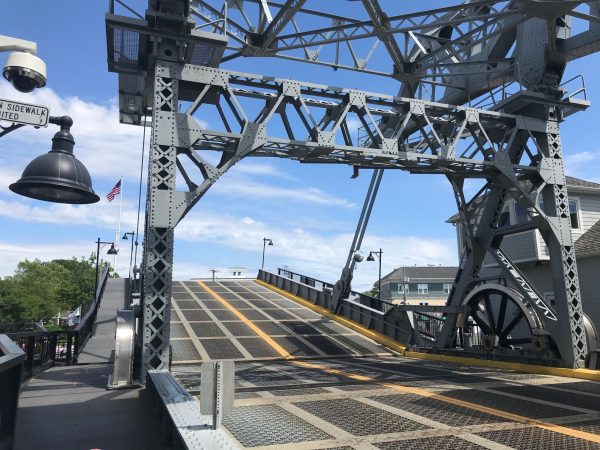 Good riding routes in the southeast corner of Connecticut are easy to find. Route 1, while sometimes heavily trafficked, really gives riders a feel of eastern coastal portion of Connecticut with some great seafood dining options from Old Saybrook into Rhode Island. The village of Stonington is also worth a stop, allowing visitors a clear view of the open Atlantic with some interesting history dating back to the early years of our nation.
If you are coming from points west of the Connecticut River, the Chester-Hadlyme Ferry is something every rider must experience. One of two remaining working river ferries in the state, it is accessible via Route 148. Passengers get a great view of nearby Gillette Castle while crossing the river. Be sure to first check online on the opening dates for the ferry & the castle which are currently closed due to the CV-19 pandemic.
If in the area, you'll also want to travel through Devil's Hopyard State Park – a fun, curvy route through the forest and perfect on a hot summer day.
With the weather heating up, it's high time to head towards the shore for some great views and a phenomenal ice cream stop along the way!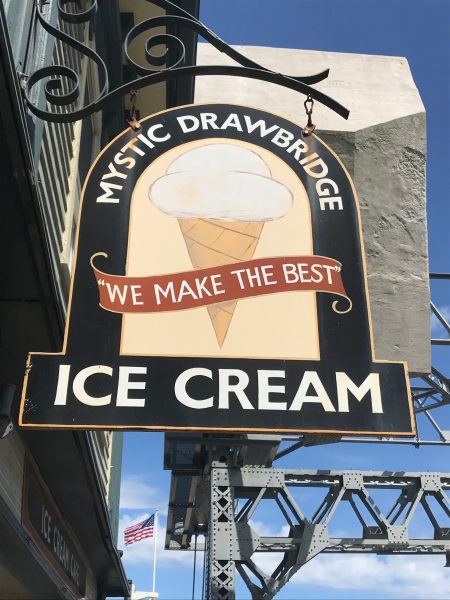 Hello! If you enjoyed this story, please share it by clicking on one of the social media buttons below.