GREAT BARRINGTON, MA – No matter the motorcycle that a rider buys, whether it be new, used, modern or classic, there's bound to be an element or two on that bike that irritates. The dissatisfaction can happen immediately or develop over time.
The seat might be too hard or a tad too tall. The throttle might be too twitchy. On an old bike, the headlight might seem insufficient for actual nighttime riding. How many riders have owned a motorcycle with a fuel tank so tiny that it required a fill-up every 100 miles?
For some, that alone can bring out a "For Sale" sign.
As most riders come to realize, though, almost every model can be fixed, modified or improved upon with an expenditure of cash.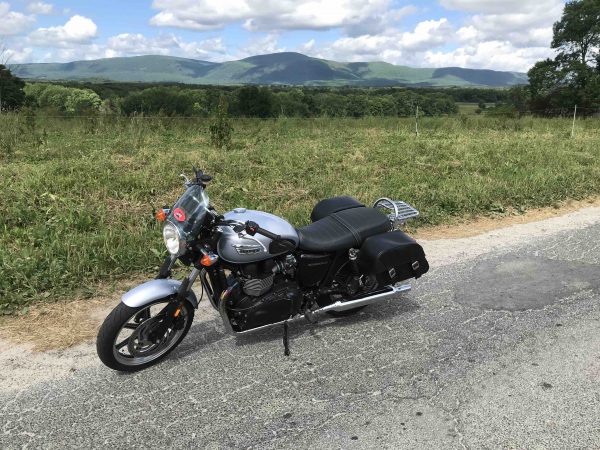 When I bought a used 2014 Triumph Bonneville from Mark's Motorsports in Enfield, CT in spring 2018, I thought I'd found a longterm rider. It was peppy, handled well, and was easy-to-operate fun. I even rode it to a non-sport bike track day at Thompson Speedway the month after I got it.
It was perfect. Except for the excessively loud after-market British Customs exhaust system, which got replaced last September. Retro-fitting the Bonneville with nearly-new stock silencers made a huge difference in the noise level and the distance I could ride it. No more ringing in the ears after 25 miles.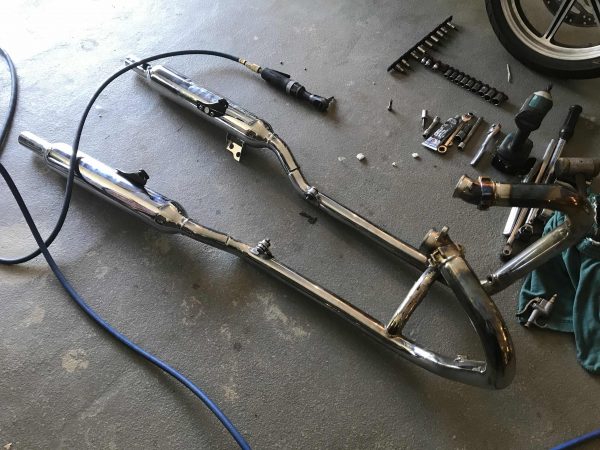 However, there was still one niggling issue.
Triumph, in its infinite wisdom and no doubt with an eye toward saving money, designed a luggage system that was a disaster. Holding the soft saddlebags on to the brackets on either side of the tail were Velcro straps. I soon noticed that at higher speeds, the straps worked loose and even sometimes let go. This allowed the bags to flap a bit in the wind.
My response was to remove the saddlebags. After all, having bought a used 1987 BMW R 80 RT in August 2018 as a second rider, I had a bike with hard luggage when I needed to carry things, so the Triumph could get by without bags.
But the poorly-designed bags gnawed at me. The flaw diminished what was an otherwise fine motorcycle. Something had to be done.
Last fall, simply out of convenience, I took the saddlebags to an upholstery shop relatively nearby my home in hopes of getting some snaps or buckles installed in the Velcro straps. After eight months, and a few unfulfilled promises by the shop's owner to get the job done, I took back the saddlebags, which by then were covered in dust.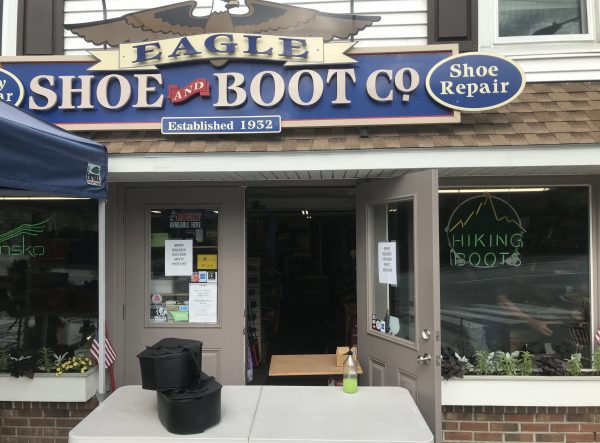 I took them instead to Eagle Boot and Shoe Co., a retail and repair store in Great Barrington that had replaced the zipper in my riding jacket a year or so ago, and had done a splendid job.
It was a couple of weeks ago that I had dropped off the bags. Friday morning, I rode the roughly 45 miles to retrieve them. While it had taken some clever work to install the male ends of the snaps in the inner walls of the saddlebags, the handiwork looked flawless.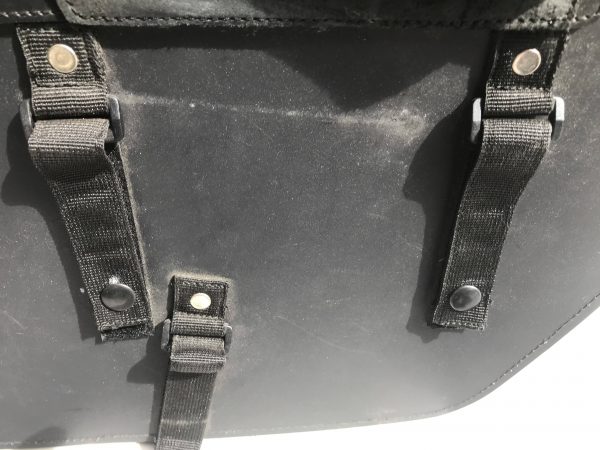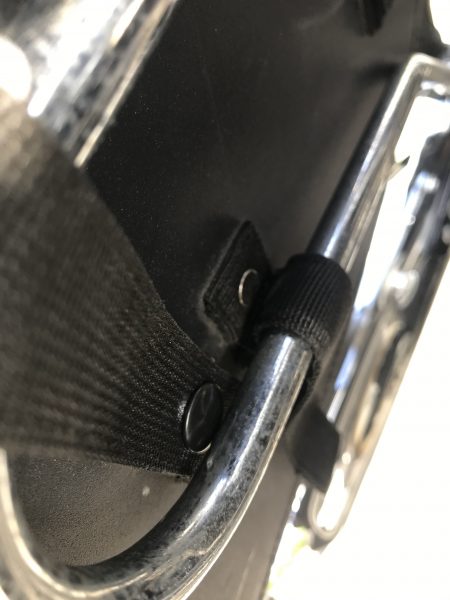 It did take a few minutes to put the saddlebags back on the Triumph, mostly due to getting the seat bolted down, but they looked much more secure. Riding home on some rural roads that I had never tried before, the saddlebags didn't jiggle or flap in the least.
The cost for the fix was $40, and it was money well spent. I can't help but think Triumph could have easily avoided this problem from the get-go by devising a better way to attach the saddlebags.
No matter. The Bonneville now seems to be without an issue. How many riders can say that about their bike?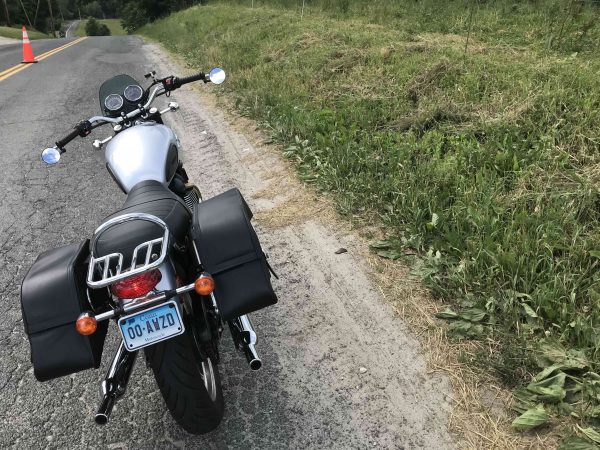 Hello! If you enjoyed this column, please share it by clicking on the social media buttons below.