TRUMBULL. CT – Funny how one discovers local destinations they never knew existed. When strolling through social media the other day, I stumbled across a creamery in my hometown – Plasko's Farm Creamery & Café.
Formerly a Christmas tree and corn farm during my youth, Plasko's Farm was founded in 1925 by first generation immigrants from Czechoslovakia, Martin and Mary Plasko. The farm has been passed down through the generations to the current owners – John Jr. Plasko and his wife, Lisa. They have expanded the operation to add the creamery and a café, making it a multi-faceted, year-round destination.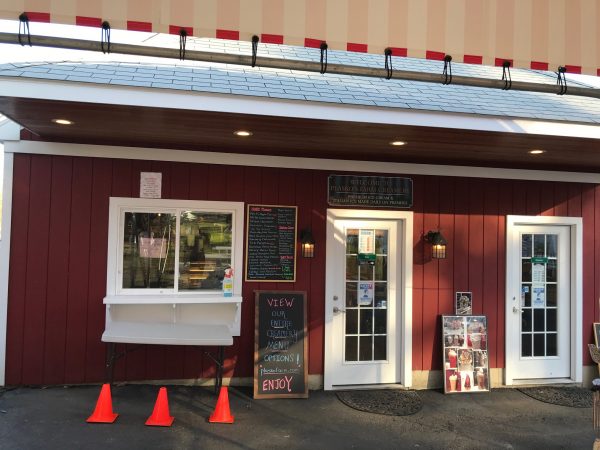 It was a trip back in time, riding through my old 'hood and passing by my elementary school on the way to the creamery. So much has changed over the 30+ years since living there. Many happy childhood memories flashed through my mind of hanging with my neighborhood rat pack on our dirt bikes; finding whatever empty plot of land we could ride on without fear of the police coming along to usher us home. Good times!
Those sandlots are now long gone; replaced by residential developments and commercial establishments. A sad reminder of how few OHV-friendly areas remain in southern New England for our youth at present.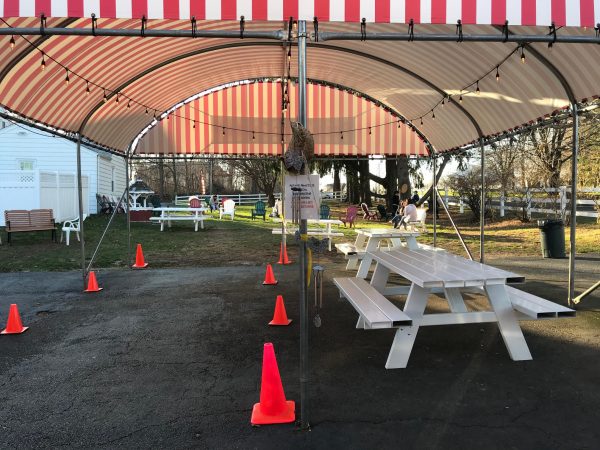 Arriving at Plasko's Farm Creamery, I was impressed by how the facility has grown. A new barn houses both the creamery and café. There's also a covered outdoor seating area and a lawn to enjoy your purchase in a socially distanced setting.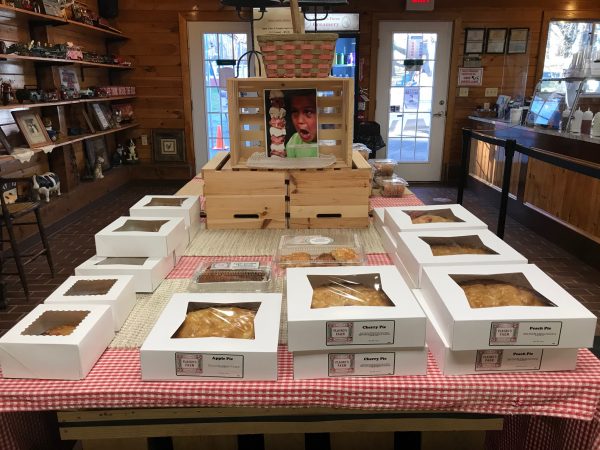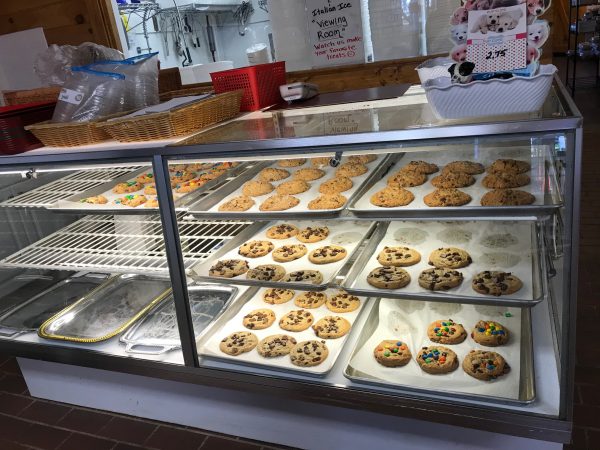 The interior is very inviting. The creamery not only offers ice cream but also boasts freshly baked pies, cider donuts and various other baked goods for purchase. The café was added this year with seating and quality hot beverages.  The operation has also added a pumpkin patch and an autumn corn maze in addition to their Christmas tree operation in the late seasons.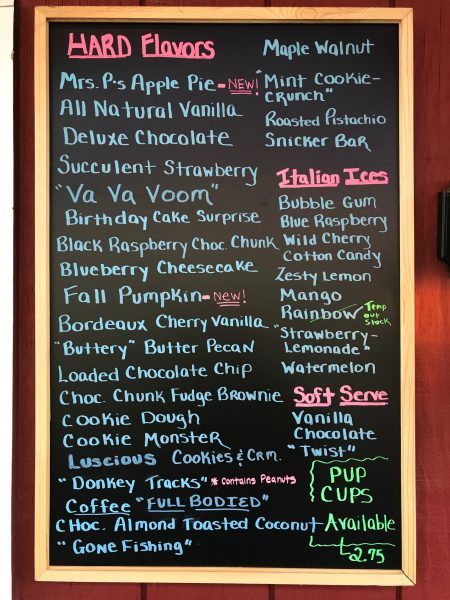 The creamery serves ultra-premium homemade ice cream, Italian ices, slushes and other specialties, which are made "fresh daily" on premises using only the highest quality ingredients. There were several original flavors up on the menu board I was eager to try. Two flavors piqued my interest – chocolate almond toasted coconut and the Bordeaux cherry & vanilla swirl – both getting "A" grades from my now tenured palate.
Other popular flavors are the chocolate fudge chunk brownie and, a seasonal favorite, Mrs. P's apple pie flavor. Soaring Eagles – a tribute to my alma mater – Trumbull H.S's. Golden Eagle mascot is also enticing. It's dulce de leche with dark chocolate chunks, white chocolate chips and mini chocolate caramel cups.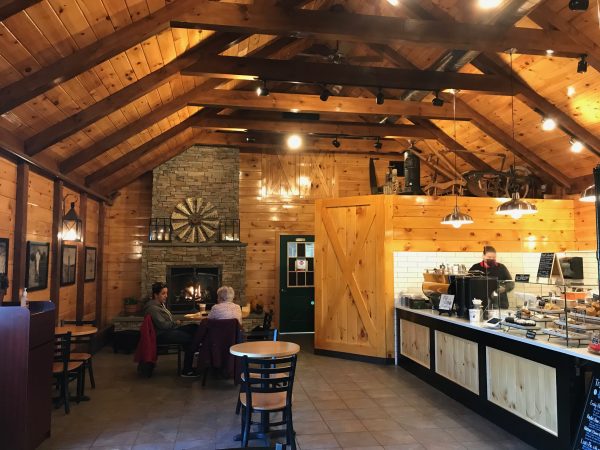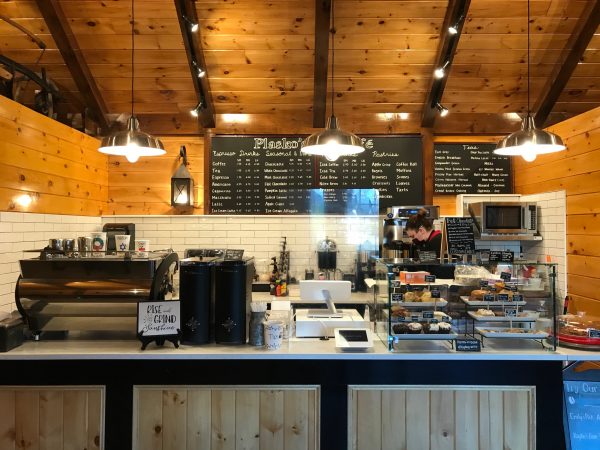 After making my purchase, I enjoyed sitting in the café, which had a lovely gas fireplace aglow. A sophisticated coffee operation and more freshly baked goods are there to entice. You can pair your coffee or latte with ice cream atop affogato. The café has also recently started hosting local talent to play relaxing music for patrons.
Located in mid-Fairfield County, there are several good roads to get to and from Plasko's Farm Creamery. Route 111 is a well-paved enjoyable route that originates on the Trumbull/Monroe border runs north up to Route 34 in Stevenson. Nearby Route 110 is another scenic route which intersects Route 111 and runs east through Monroe into Shelton. Route 25 also runs north through Newtown into Brookfield before meeting Routes 7 and 202 – both gateways to bucolic Litchfield County.
So nice to see the evolution of old to new at Plasko Farm – a trip back in time to something new and wonderful. Very worth the trip!  Plasko Farm is located at 670 Daniels Farm Road in Trumbull, CT and is open seven days a week from noon to 8 p.m. Please see all the latest happenings on their Facebook page.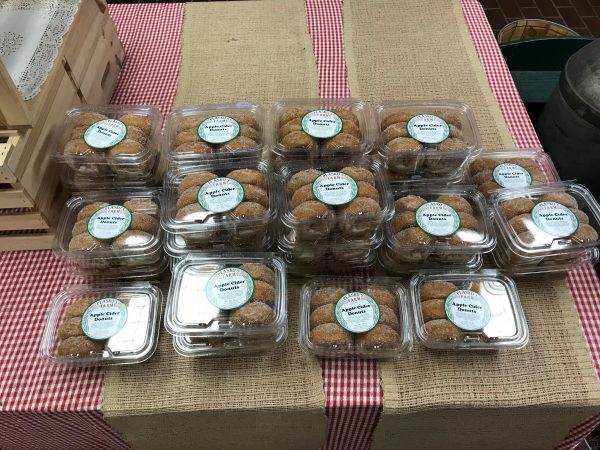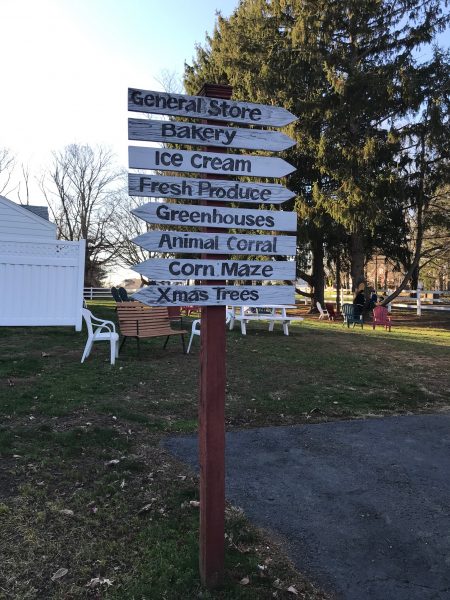 Hello! If you enjoyed this "Eats" tip, please share it with other riders by clicking on the social media buttons below.