OXFORD, CT – A pleasant word of warning about visiting the ice cream stand at Rich Farm. The portions are huge. First-timers need to beware of that before ordering a double scoop! 
And be forewarned, too, about the flavors.
Rich Farm has some exclusive flavors that are creative both in name and content. One example is Razmanian Devil. It's vanilla ice cream with melt-in-your-mouth dark chocolate chunks and red raspberry sauce.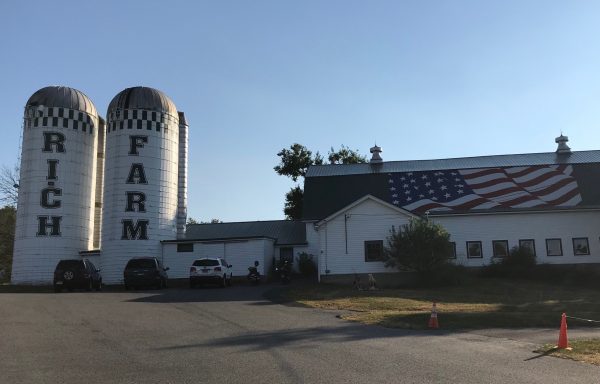 Before extoling any more flavors in this weekly stop in "The Great Northeast Ice Cream Run," though, a bit of history:
The creamery was established in 1994 by David and Dawn Rich on the property that has been in the family for seven decades. The farming operation actually began in Seymour five generations ago. It relocated to Oxford when 100 acres were purchased in 1950.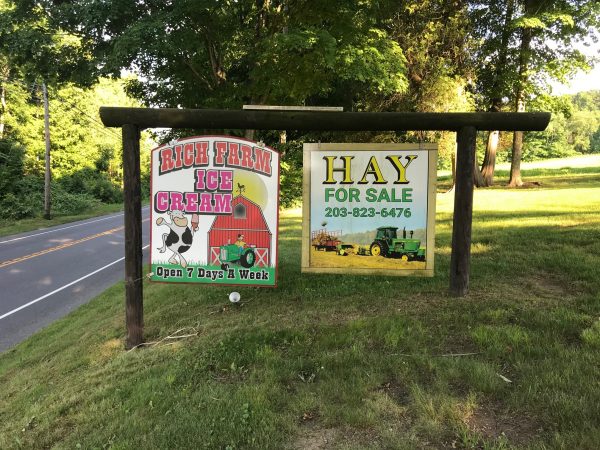 While a sign on Route 67 marks the location of Rich Farm, it really doesn't give a clue as to the magnitude of the operation. That's only discovered by heading up the driveway to the ample parking lot, which I did on an 80-plus degree evening this week. I soon learned that I had a lot of company as a steady stream of patrons lined up for their favorite flavors.
However, the line moved fast, enabling me to order my favorite Rich Farm flavor – Black Cherry Vanilla. It was loaded with huge juicy black cherries in a vanilla base. It is also just about the best rendition of the flavor I have found in all of my ice cream related travels.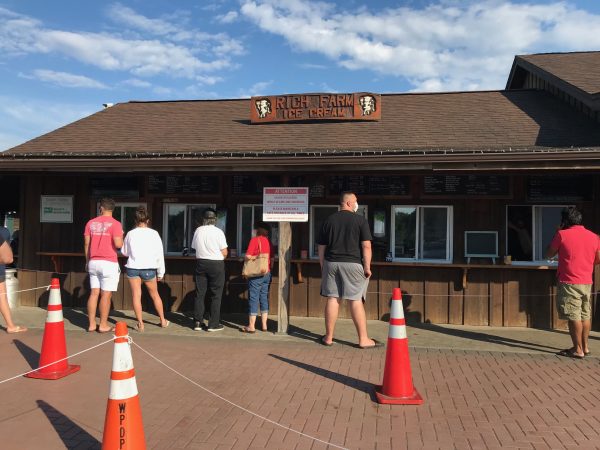 The creamery has a large number of other everyday flavors and also blends special flavors. Two or three are available daily. Some examples are Bananas Foster, Hawaiian Cow (mango, coconut and pineapple ice cream with chocolate chunks), Mannies Banany (banana ice cream with chocolate chunks) and Salted Carmel Bacon.
All of the ice cream is made on-site. Beside's the farm stand, Rich Farm has satellite shops in Brookfield and Bristol, CT, and one in Placentia, CA. Franchise opportunities are available for anyone interested in starting a shop of their very own.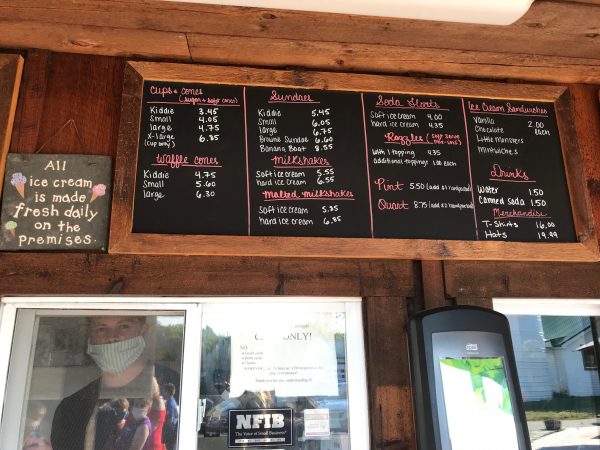 Some great roads are nearby to get to and from Rich Farm. Route 188 is a wonderful ribbon of sweeper-filled tar, just south of Route 67 where the creamery is located. Route 67 is another beautiful stretch, particularly heading northwest though Roxbury to New Milford. If you're into twisties, nearby Route 42 will surely help you get the chicken strips off your tires.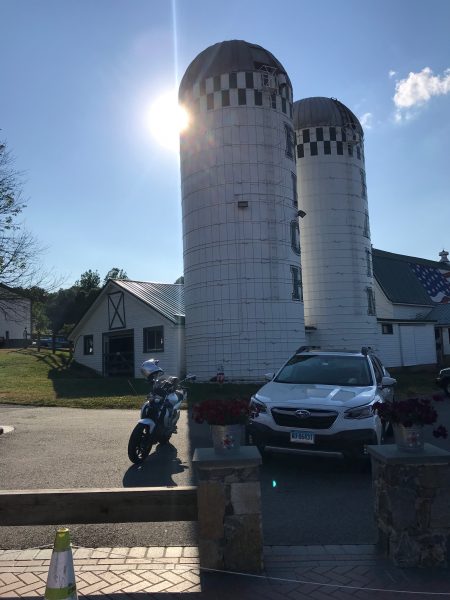 Rich Farm Ice Cream is located at 691 Oxford Road (Route 67) and is open Monday through Saturday 11:30 a.m. to 8:00 p.m. and Sunday from 11:30 a.m. to 6 p.m. It's cash only, but they do have an ATM machine.