BANTAM, CT – Just as Christmas once produced visions of sugar plums, at least according to "A Visit from St. Nicholas," the arrival of Cinco de Mayo every year generates a strong yearning for tequila and margaritas. Friends from my Arizona days routinely referred to the date as "Cinco de Drinko" and celebrated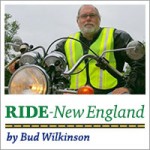 appropriately.
And so it was yesterday evening when friends gathered at a picnic table at my house in late afternoon. A few shots (without a shaker of salt) and it was determined that Mexican food was needed. So, with a designated driver behind the wheel, we headed off to Wood's Pit BBQ & Mexican Cafe.
Located at 123 Bantam Lake Road (Route 209), Wood's has been operating unobtrusively for a quarter-century. Always good. Always filling. But for some reason it has never generated instant top-of-mind awareness for me, which is probably a good thing because my waistline would undoubtably be much bigger and my wallet much thinner.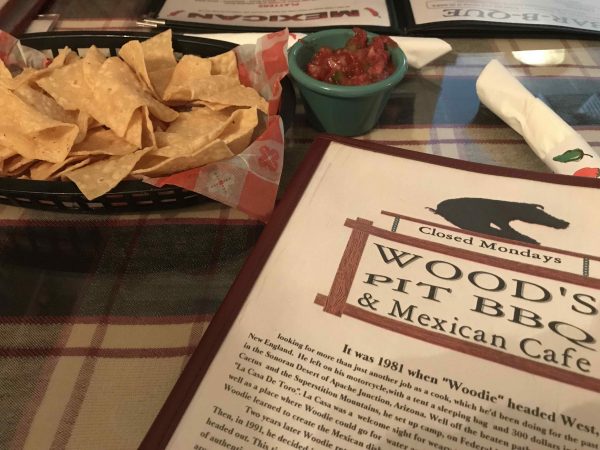 After a short wait, our party of four was seated in the dining room. Wood's has a dining room and a bar room, which also has tables. Both are cozy, if a bit loud, but only because of the establishment's popularity. Chips and a tasty sweet salsa arrived at the table quickly. As luck would have it – remember the date? – Wood's was running a $5 special on margaritas – $3.50 less than normal. With a pitcher of margaritas priced at $34, we opted for individual glasses.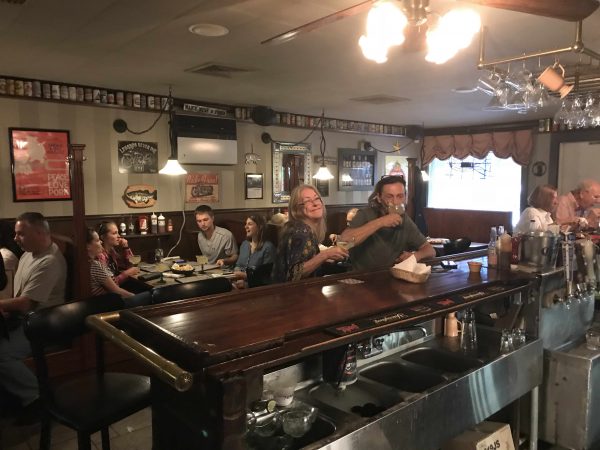 After scanning the menu, friend Brian zeroed in on a BBQ Bowl with burnt ends, a Saturday and Sunday special at $11.95. Cheryl opted for enchiladas ($14.95), while their son John went with a cheeseburger with sweet potato fires ($10.95). I ordered a burrito and enchilada combo (ridiculously pricey at $19.95 considering the same plate at my favorite restaurant in Phoenix is still only $10.50, and with the same ambiance).
But, hey, at this point the margaritas were working.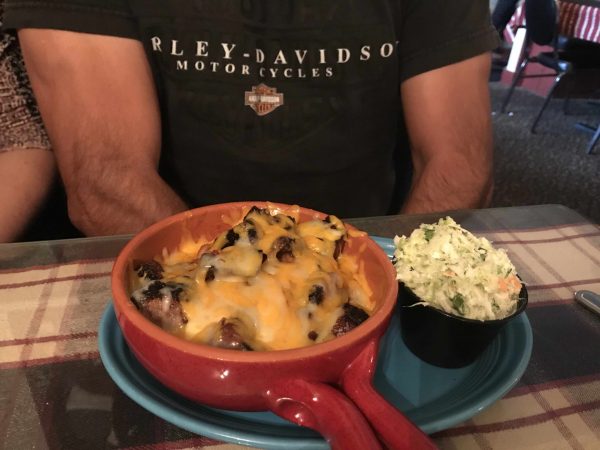 It took some time for our orders to arrive but the wait staff efficiently kept us satisfied with chips and salsa.
Once the entrees did arrive, there was no reason for grumbling. The burnt ends in Brian's BBQ Bowl were melt in your mouth. Buried in the bowl was a hunk of cornbread, too, and fresh cole slaw came on the side. John's burger order was hefty, while the Mexican offerings that Cheryl and I requested were substantive and tasty.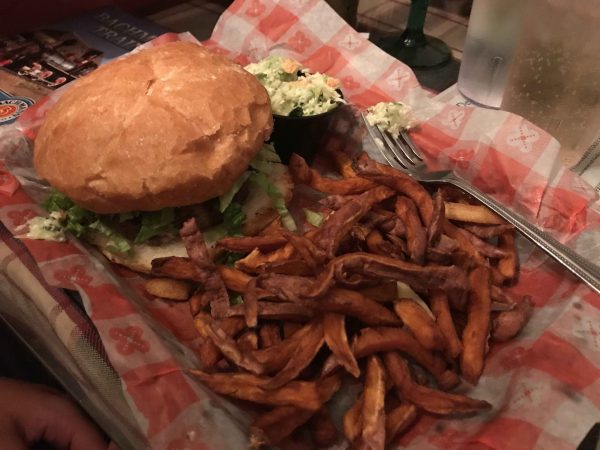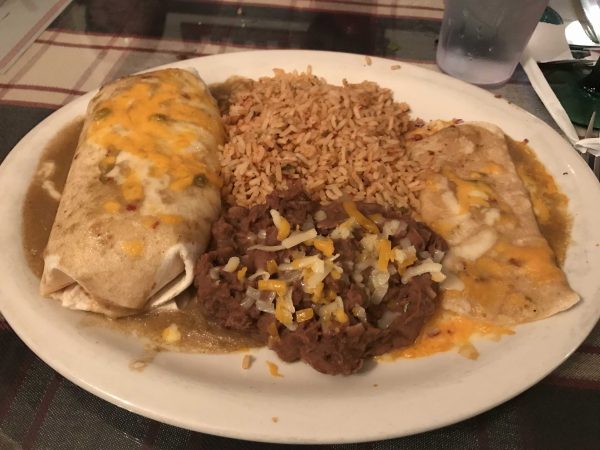 Suffice to say, we all were full and happy upon completion of our meals, and that's one thing that can be said consistently about Wood's Pit BBQ and Mexican Cafe.
What also can be said is that it is often frequented by riders. It's rare during the warm months that there isn't a motorcycle in the parking lot. Maybe someday one of them can inform me what a sugar plum is. After all these years, I still don't know. No matter. A margarita will suffice, thank you. Especially on Cinco de Mayo.