EAST TROY, WI – American sport bike manufacturer EBR (for Erik Buell Racing) has shut down operations. Buell said today that the company is seeking court protection from creditors. Out of work are 126 employees.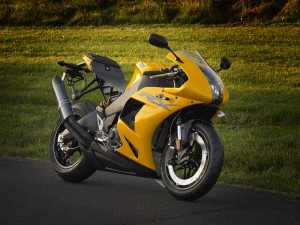 "To say this setback is a disappointment does not begin to express what I feel right now," said company founder Erik Buell in a statement to the "Journal Sentinel" newspaper in Milwaukee.
"I am personally grateful for the support of our outstanding workers, customers and vendors. While this is a sad ending, I personally hope for a new and better beginning."
EBR is Buell's follow-up effort to the Buell Motorcycle Co. which was owned by Harley-Davidson until its closure in 2009. Buell returned in 2013 with the EBR 1190RX, a sport bike costing $18,995.

Buell put his own money into the effort and later got backing from Hero MotorCorp., the largest motorcycle builder in India.
"The turn we recently took, after we thought we were moving forward, was unexpected. We thought we had secured funding, but in the end, we were not able to get the funding in place. Therefore we need to do the best we can under the circumstances for all parties in interest," Buell said.
The "Journal Sentinel" story is posted here.