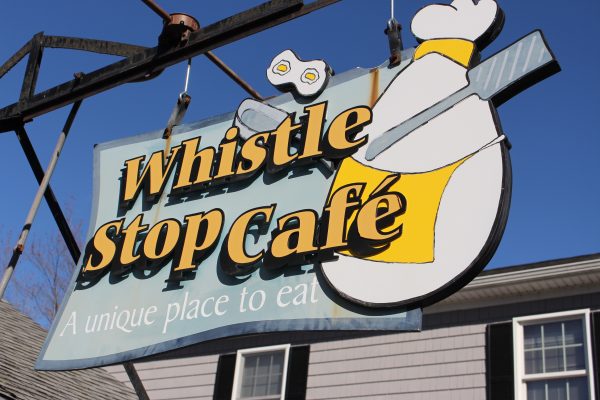 DEEP RIVER, CT – If ever a hot cup of coffee (followed by a hearty breakfast) was needed, it was after riding 50 miles just after sunrise on a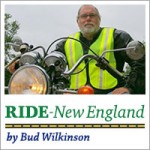 chilly mid-April morning. The purpose of today's ride was to meet some other Moto Guzzi owners from Connecticut, but the first priority was to obtain a filled coffee mug to warm the hands. Nothing works better.
Having acquired the java, it was then possible to study the place where the Moto Guzzi riders gather at 7:30 a.m. on the third Sunday of every month during the riding season –  the Whistle Stop Cafe at 108 N. Main St. (Route 154).
From the outside, the place looks exceedingly tiny and gives no clues as to the culinary offerings. Surprisingly, it can accommodate more than 20 people when all of the tables and stools are filled, and that doesn't include the picnic tables out back.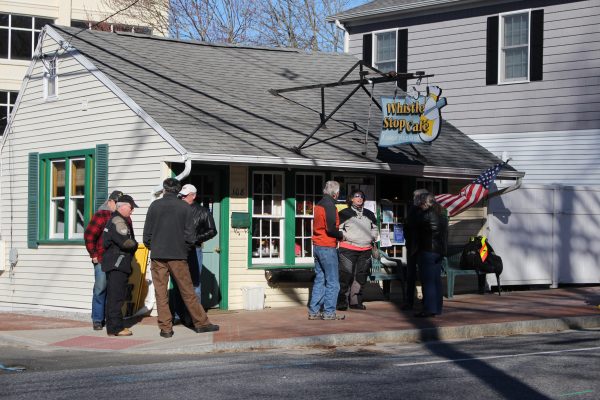 Riders outside the Whistle Stop Cafe
Owned for the past 22 years by Hedy Watrous, the Whistle Stop Cafe dates back many decades. Her grandfather owned the cafe in the 1930s and 1940s, but eventually it passed into other hands. Watrous recalled she had been running a bar and restaurant in Key West but had burned out and had gotten out. A stop at the cafe for a sandwich one day prompted her to mention a possible interest and she was soon back in the food biz.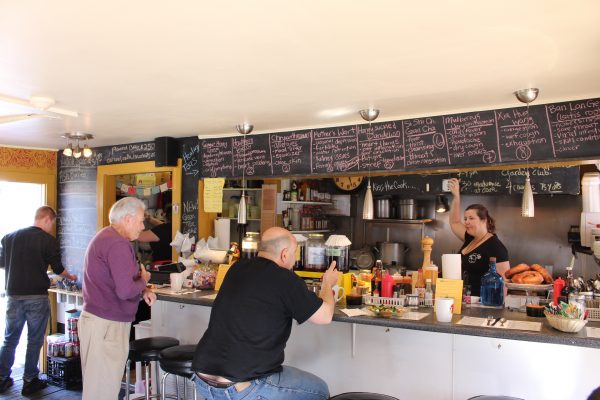 Hedy Watrous behind the counter at the Whistle Stop Cafery
What Watrous has created is an eatery that lives up to its slogan "a unique place to eat." "We try to do organic as much as we can," she said. Among the breakfast specialties are homemade corned beef hash ($6.95) and Neptune Eggs Benedict with crabmeat, cream cheese and more ($11.75).
I chose the Mexican omelet ($11.75) with ham, red and green peppers, onion, beans and cheddar. It came with home fries and toast, and was delicious. Other omelet possibilities include Southern Discomfort with Georgia red hot sausage and hot and sweet peppers; Hague with smoked salmon, red onion and smoked gouda with capers; and Wrangler with hash, roasted pepper and horseradish cheddar.
"People love our hash," Watrous noted.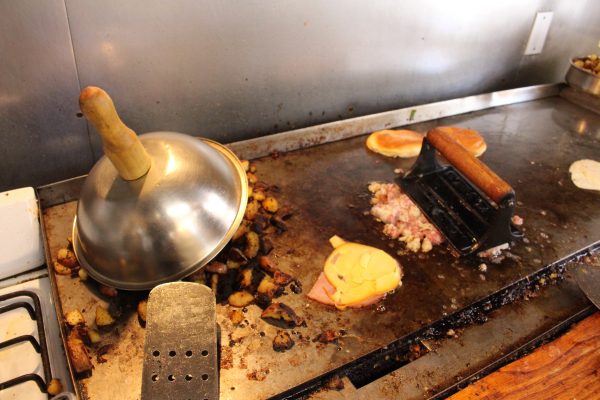 The Whistle Stop Cafe is both kid-friendly and pet-friendly. It's also motorcycle-friendly. It's not uncommon to see bikes lined up across the street.
The Whistle Stop Cafe is open seven days a week from 7:30 a.m. to 1:30 p.m. If you look closely at the decor, you'll notice a throwback monument to Moto Guzzi attached to a door frame, too.