THOMASTON, CT – A grant from the Yamaha Motor Co. to the Newtown, CT-based Pathfinders Motorcycle Club for equipment needed to maintain the riding trails behind Thomaston Dam that have been enjoyed by dirt bikers for decades gave the club members the chance to show off their volunteerism on Saturday.
U.S. Sen. Richard Blumenthal (D-CT) and state Sen. Henri Martin (R-Bristol) were taken to the "Blasted Rock" section of the 13-mile loop where reclamation work had been performed during a morning-long work detail that involved roughly 30 club members who volunteered on what was a hot day.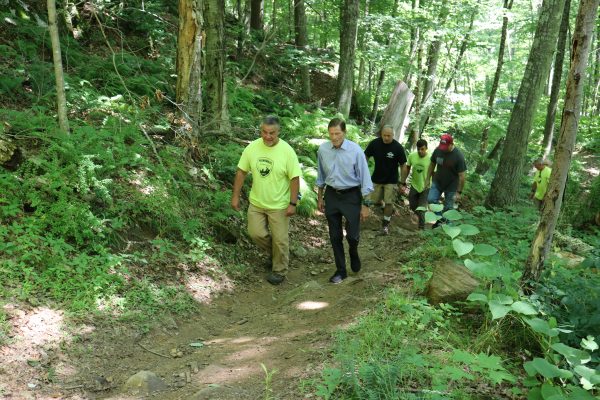 The recent $4,350 grant from Yamaha was used to purchase chain saws, personal protective equipment and gas cans to make maintenance of the riding area easier.
"This way our crew can go out with a gas can instead of having to hike back to the road (to refuel)," said Scott Nimons, the club's grant administrator. The trails form a roughly 13-mile loop.
Along with money, Yamaha also provided the 127-member club with a "50% off" voucher for the purchase of a Yamaha side-by-side, which enabled the organization to save $7,000.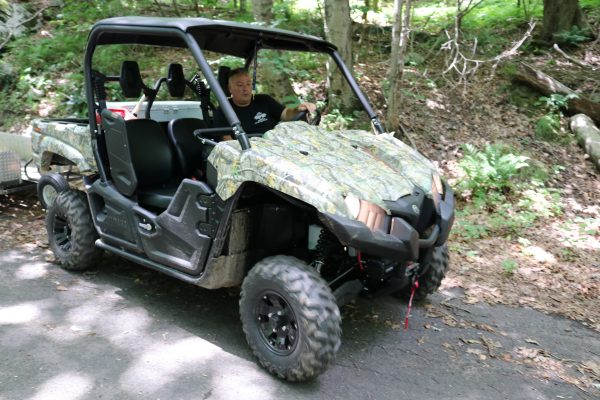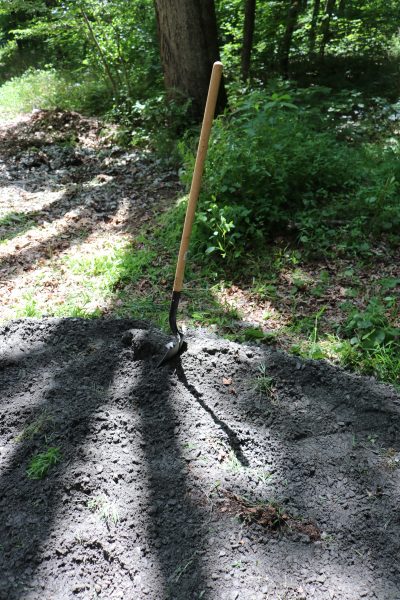 The club estimates that volunteers spend 800 man-hours annually for trail reclamation and other upkeep on the federal land, which is managed by the U.S. Army Corps of Engineers. The trails have been open to riders since 1975 and have been groomed by the Pathfinders club for more than 40 years.
"It's a great example of partnership. I think we need more of this kind of stewardship," said Blumenthal after viewing the club's efforts. Martin said he was inspired by the club's members' "commitment, a passion that they have."
As Blumenthal and Martin were being briefed, dirt bikers rode by on the hilly, rocky trail.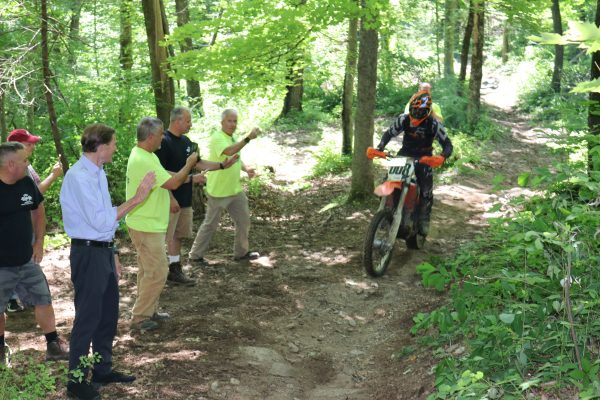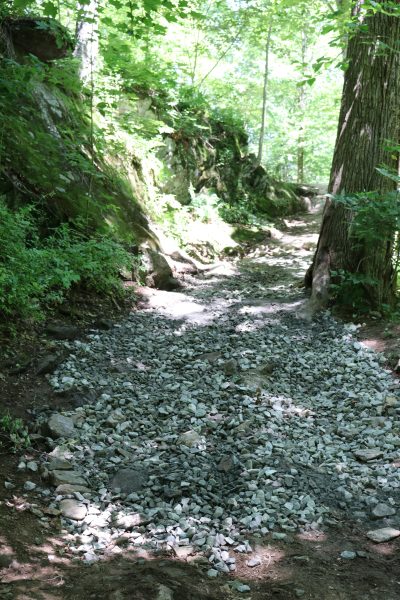 Pathfinders Motorcycle Club president Jim Blais was pleased with what he called a "very productive morning" and the fact the two legislators "learned about what we do as a club here at the dam in partnership with the Army Corps of Engineers."
The club stages races and clinics at Thomaston Dam, but the trail work done by members benefits all riders who use the trails during the riding season which runs from late May until mid-September.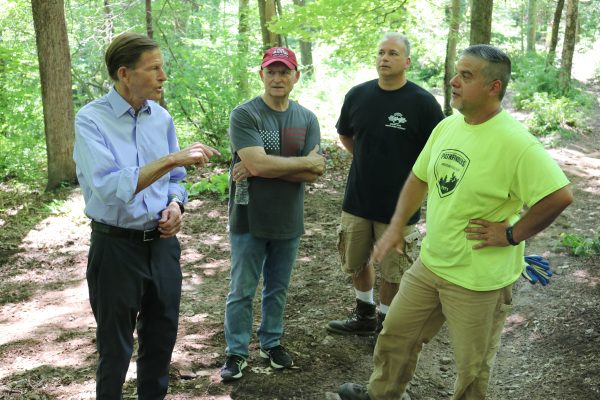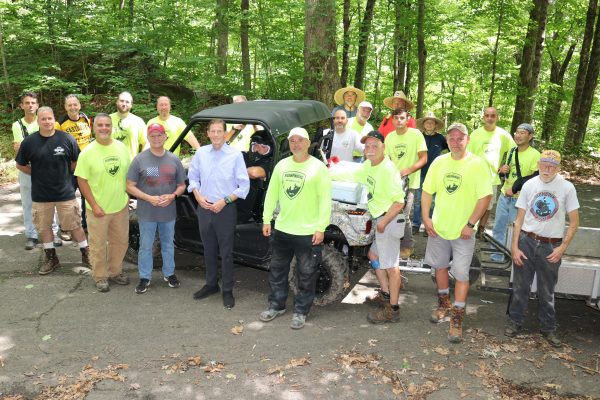 Hello! If you enjoyed this story, please share it with other riders by clicking on the social media buttons below.