GARDNER, MA – A former Motus dealer in this north-central Massachusetts town is now selling sporty Energica electric motorcycles. Rob's Dyno Service at 45 Fredette St. here quietly added Energica of New England signage to the shop early this year. And owner Rob Swartz has continued what has now become a trend in offering cutting-edge motorcycle brands.
Motus was the American-made sport bike company that launched in 2013 and folded in September 2018, a little more than a year after Swartz signed up. Energica is a high-end EV brand from Italy that is very slowly developing a dealer lineup in the United States.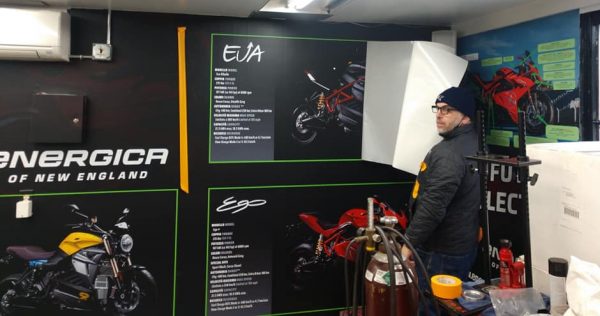 Swartz said Sunday that Energica first approached him back when he was still selling Motus models. "After Motus closed, I thought about it," he said. "I ran into (Energica CEO) Steffano (Benatti) and I said, 'Let's give it a try.'"
At present, Swartz is the sole Energica dealer in New England. Hudson Valley Motorcycles in Ossining, NY also sells Energica models.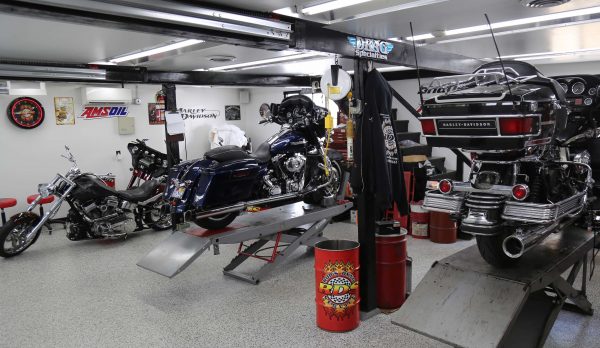 Swartz said one criteria he had in becoming a dealer was to be able to work on the bikes beyond the routine. That includes designing accessories and coming up with mods in conjunction with other vendors to help personalize Energica's models.
Besides going twice to Energica's sales and service center in California to get up to speed on the brand, Swartz has already teamed with other companies to build parts for Energica's entries.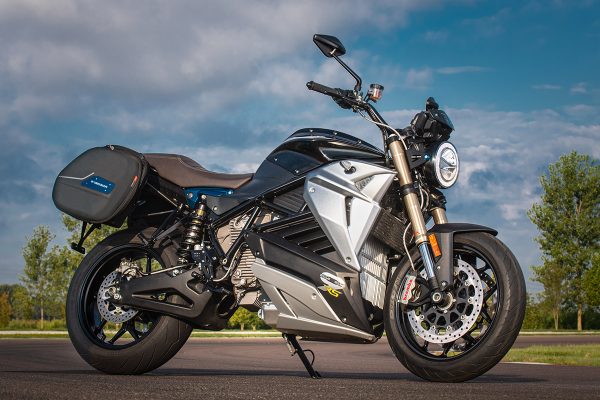 Helibars has developed brand-specific bar risers. Woodcraft Technologies has come up with pegs. Weiser Technik has designed LED lighting elements. There are also 3M body protection kits.
All aftermarket products will only be available through Energica of New England and not directly from the manufacturers.
Swartz Sees Potential For Energica
What has Swartz enthused about Energica is that the company has "lots of great ideas; very beautiful product." He sees their models as being capable of bringing in new, younger riders to motorcycling, despite price tags that start at $17,620 for an entry Eva EsseEsse9 model.
"All the new kids, the new generation in the pipeline, are really into these bikes. I think they will really take off," he said.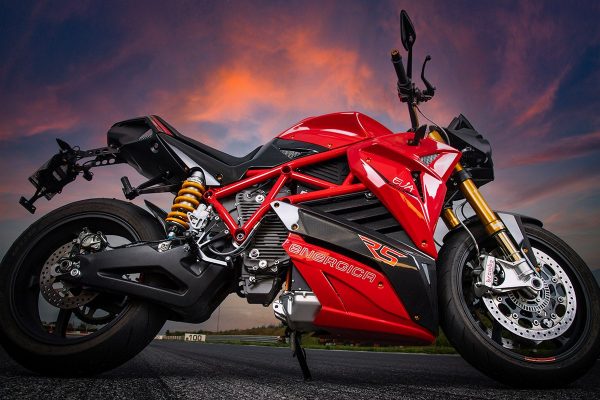 In announcing Energica of New England as a dealer, Benatti said, "Unquestionably, the next major region in the U.S. to push electric aggressively will be the Northeast, especially New England. We know that the adoption of electric cars will also benefit electric motorcycles, especially those, like ours, that can access DC Fast Charging stations and quickly power up for long-distance riding."
Energica models have a city range of 249 miles and a combined city/highway range of 143 miles. Energica of New England is expected to draw customers from the Boston market. It is also still servicing Motus motorcycles.
Hello! If you enjoyed this story, please share it with other riders by clicking on the social media buttons below.