ROCKVILLE, CT – Ken Kaplan is back asking for donations. This time he's trying to raise $50,000 via a GoFundMe page to put a new roof on an unrestored, 20,000-square-foot, multi-story brick building adjacent to the main factory building that houses his New England Motorcycle Museum.
During an 11-minute video posted when the fund-raising campaign launched on Monday, droplets of water can be seen streaming down from overhead inside the building.
"We have to get a roof on it now or we're going to lose the building. It's in danger of collapsing," Kaplan explained. "The floors are starting to get really soft and there's a couple holes in the floors caused by the water coming in."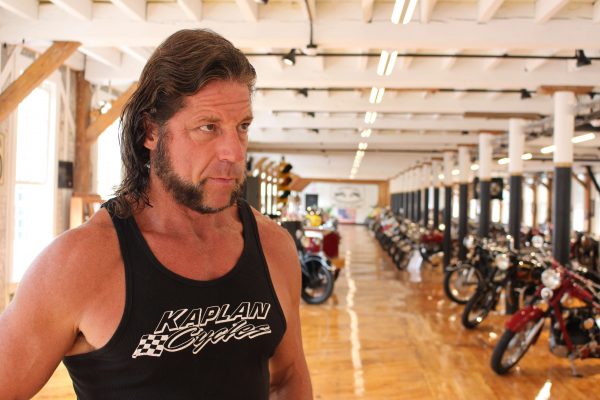 Kaplan reported that a total of $100,000 is needed to put a new roof on the building. "I've invested my blood, sweat, tears, everything I've got into this; my retirement savings. Every red cent I can get has gone into this, plus we borrowed $4 million. We invested $7 million into the project and we need help," he said, referring to the latest challenge in the long-running effort to create a museum and entertainment venue.
More Than $10,000 Pledged So Far
As of this morning, $11,690 of the $50,000 goal had been pledged by 170 people. Kaplan is promising anyone who donates will get free tickets to the museum. Those who give $1,000 or more will get an engraved plaque mounted on a museum wall.
Naming rights for a building at the complex are being offered for $100,000.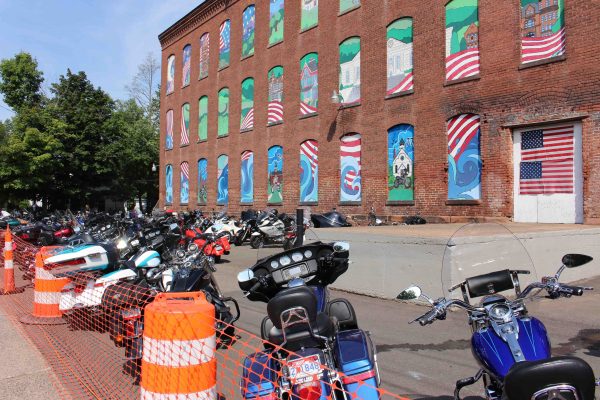 This is the third time that Kaplan has begged for public assistance for his pet project. His dream is for the museum to become the "the No. 1 motorcycle hot spot in New England."
In December 2018, Kaplan launched a fund-raising effort on Patreon that sought monthly pledges that would generate $500 per month, and promised to start a podcast when the goal was reached. As of Saturday night, the monthly pledge total stood at $8.95.
A couple of years before that Kaplan staged an unsuccessful Kickstarter campaign for the museum. His goal then was to raise $250,000. When the effort failed, he had to return $20,000 in pledges.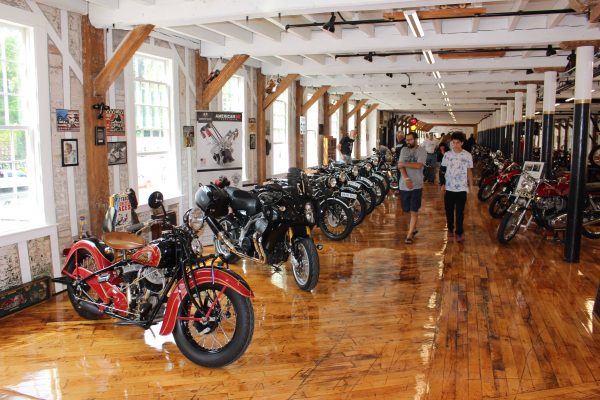 The New England Motorcycle Museum opened in August 2018. It was built at a cost of $6.5 million of which $4 million came in the form of state Department of Economic and Community Development loans. It had an original target date for opening of Labor Day 2015.
The museum complex was formerly the Hockanum Mill, which was built in 1814, destroyed by fire in 1854, and replicated. The museum is currently closed but is planning to reopen in mid-March.
Hello! If you enjoyed this story, please share it with other riders by clicking on the social media buttons below.