SAINT-JEAN, FRANCE – It's named in memory of legendary British archaeologist, army officer, diplomat and writer T.E. Lawrence (aka "Lawrence of Arabia") who died in a motorcycle crash in 1935 while riding an original Brough Superior SS100.
Unveiled Monday by the revived Brough Superior brand in France, the Lawrence model is a limited edition offering. It sells for €66,000 (or roughly $80,000).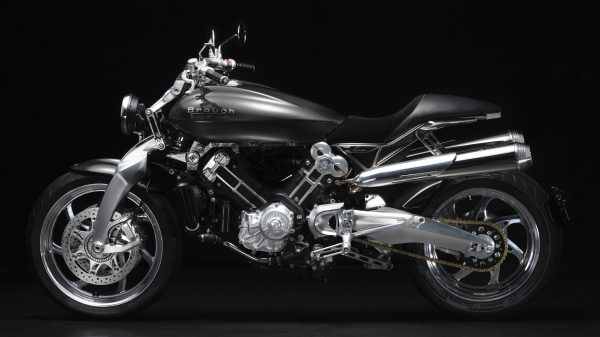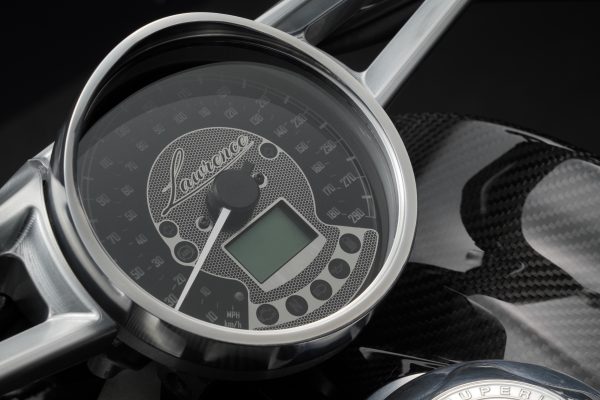 Only 188 examples will be built, each "inspired by the mechanical architecture of the SS100." It uses carbon fiber and offers a titanium frame. The number 188 was chosen because Lawrence was born in 1888.
The Lawrence is powered by a 997cc , 102-horsepower, water-cooled V-twin engine and has a six-speed gearbox. It weighs 410 pounds and has a 120/70 front tire and a 220/55 in rear tire.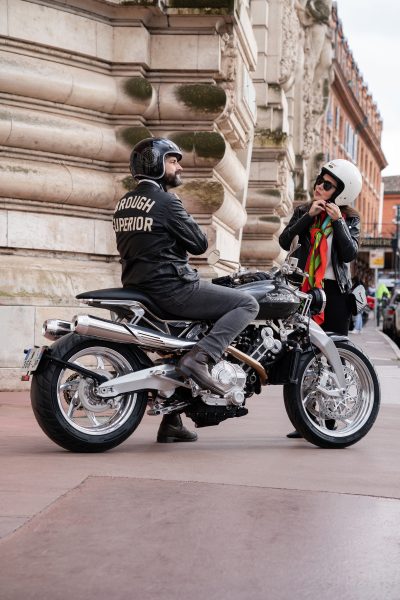 The new Brough Superior, which is owned by French industrialist Thierry Henriette, calls the Lawrence "an ode to our past, and a glimpse of our future." The company has produced a handful of models, including a reimagined SS100 that debuted at the EICMA show in 2013.
The company's website quotes Henriette as saying, "When we bought the patents and the brand, it was to resume making motorcycles in the spirit of the times with modern methods."
Not so modestly, the company calls itself "The most high-end motorcycle of the world."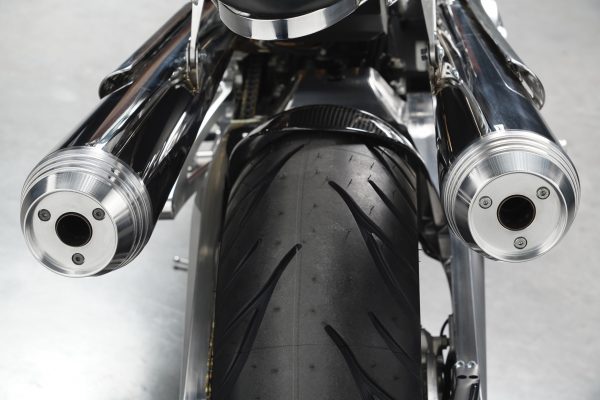 (Photos courtesy of Brough Superior)