MIDDLETOWN, CT – Middletown Motorcycle Mania is no more. Last August's 13th annual event, which drew thousands of riders and created a madhouse in downtown, was the last one.
The reason given for the axing of the event was that it "has grown so large that the cost of providing security has grown to an unsustainable level." That's according to a statement posted today on Middletown Motorcycle Mania's website and attributed to Mayor Dan Drew and Middlesex County Chamber of Commerce president Larry McHugh.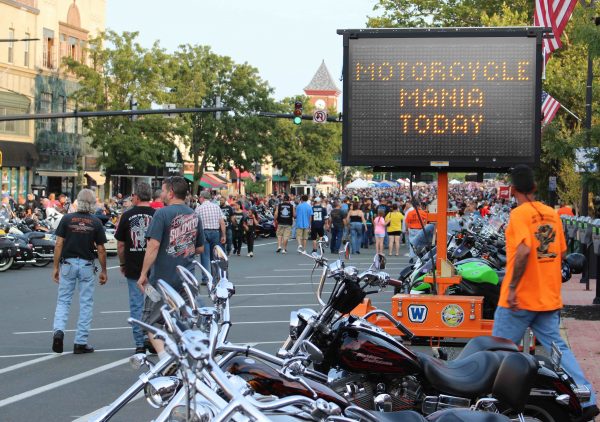 Drew and McHugh acknowledged that the event was an "extraordinary success" that "provided memories and enjoyment to many people." That it was. It packed downtown on one night each summer – not only with riders but with vendors, motorcycle dealers, food booths and bands. In fact, as its popularity increased over the years, it spilled over on to adjoining streets.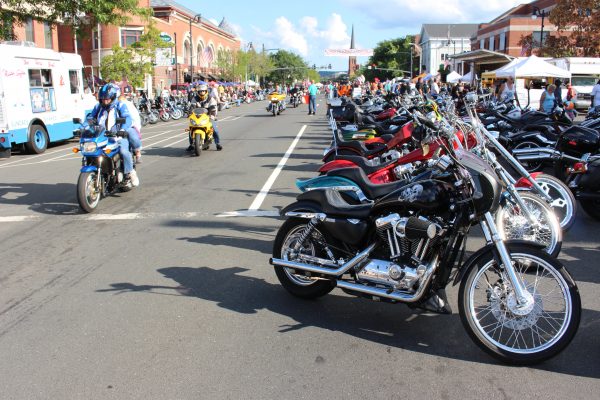 Instead of hosting Middletown Motorcycle Mania, the city and Chamber of Commerce said they "will, instead, sponsor a different event this summer," but no details were provided.
Drew and McHugh thanked "the sponsors, volunteers, businesses, police, firefighters, public works employees and everyone else" who made Middletown Motorcycle Mania possible.