OSSINING, NY – Energica, the high-performance electric motorcycle brand from Italy, has signed a new dealer in the northeast and its ninth in the United States, RIDE-CT & RIDE-NewEngland has learned. 
Hudson Valley Motorcycles expects to have models in its showroom on Route 9 here soon.
"They're beautiful bikes. It's a premiere brand," said Hudson Valley Motorcycles sales manager Duane Alexander. "Their philosophy is good. They're trying to put key dealers in the right locations."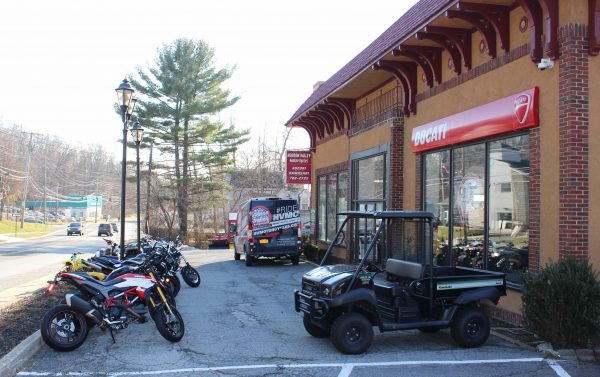 An official announcement from Energica may not come until Tuesday, but the company is known to view New York as an electric vehicle-friendly state. According to Plug-In America, New York ranks second in EV sales, second in EV registrations and fourth in EV charging stations.
Hudson Valley Motorsports has been aggressive in adopting electric motorcycles. It previously sold off-road models from Alta Motors, a California company which shut down last year. "It's a sad situation. They obviously ran out of money," Alexander said of Alta. 
But the dealership's affinity for electric helped it snag Energica. "They like what we did with that brand (Alta)," he said, adding that he's optimistic about Energica's potential. "They have deep pockets. They're not going anywhere."
Energica should fit well with Hudson Valley Motorcycles' existing lines, which includes Italian sport-bike brand Ducati. In November, Hudson Valley Motorcycles was named as Ducati's 2018 Dealer of the Year.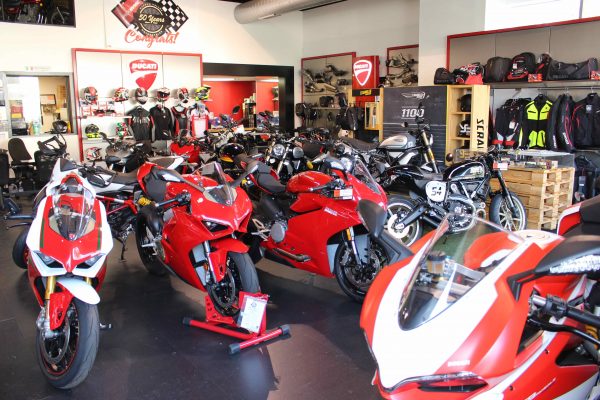 "We're going to market them," said Alexander of Energica. "We didn't become Ducati Dealer of the Year by chance. We're going to market the brand, promote the brand. I think we're going to do well with it. There's a potential for growth in that market"
He acknowledged, though, "It's not going to be a volume brand. We're not going to sell 50 or 100 (bikes annually)." Energicas can carry a premium price tag of more than $20,000.
Energica sells three high-models – the Ego sport bike, Eva 107  streetfighter and the Eva EsseEsse9, which is more "old school" but nonetheless sporty. 
All three models have four riding modes – urban, eco, rain and sport. The Ego rated at 145 horsepower and limited to a max speed of 150 miles per hour. The Eva 107 is 145 horsepower and limited to 125 mph, while the Eva EsseEsse9 is 109 horsepower and limited to 125 mph.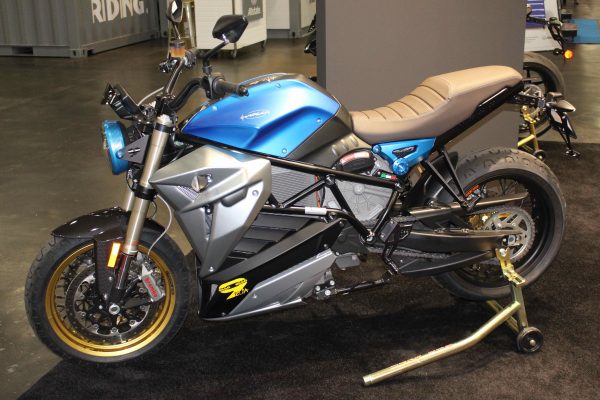 Energica's website only lists the range of the Eva EsseEsse9, which it puts at 93 miles combined.
Alexander sees electric motorcycles, which don't require shifting, as being alluring to younger, more technology-savvy younger riders.
"Shifting can suck, especially if you live in an urban area," he said, noting that "the charging technology is good" on Energica models.
Range is nonetheless an issue for electric manufacturers and for longterm success "they have to get the battery length longer. I do believe the electric industry will continue to grow. We're excited about it," Alexander said.
Eergica Motor Company is based in Modena, Italy and is a subsidiary of CRP Group, which began developing electric racing motorcycles in 2009. The development of street models, which resulted in the Energica brand, began two years later.
The family-run Hudson Valley Motorcycles has been in business for more than 45 years.
An open house at Hudson Valley Motorcycles to introduce the Energica line is expected to be held in late January.