Wintertime is normally a down time for motorcycle activities in the northeast. Riding opportunities are limited at best and events are few. There's an exception this year, though, as Saturday, Jan. 19 has loads of activities taking place simultaneously and offering a variety of options both indoors and outside and from morning until late night.
Topping the list is the annual Springfield Motorcycle Show (shown above) at the Eastern States Exposition in West Springfield, MA. In attendance will be custom builder Ron Finch, AMA Hall of Famer and author Gloria Struck,  and the Yankee Chapter of the Antique Motorcycle Club of America.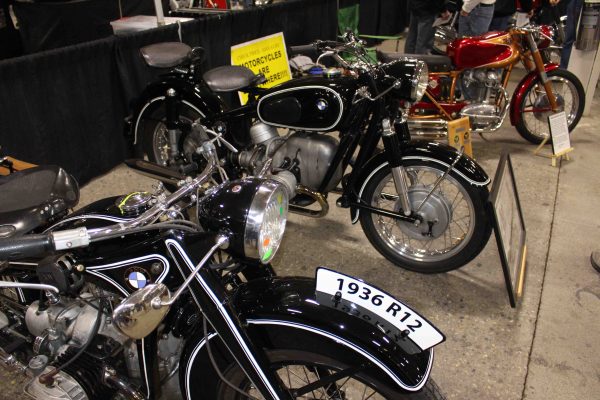 "Road Poet" K. Peddlar Bridges will read original works and photographer Larry Cahill will display his work.
The show always has new models from numerous dealers. Other custom builders this go around include Larry Vaughn of the House of Boost with his newest creation, "Pyro," and Rob Lations from Ol' School Custom Fabrication. Shovelhead will return to rock the main stage.
The show runs from 10 a.m. to 7 p.m. (as well as 10 a.m. to 5 p.m. on Sunday, Jan. 20).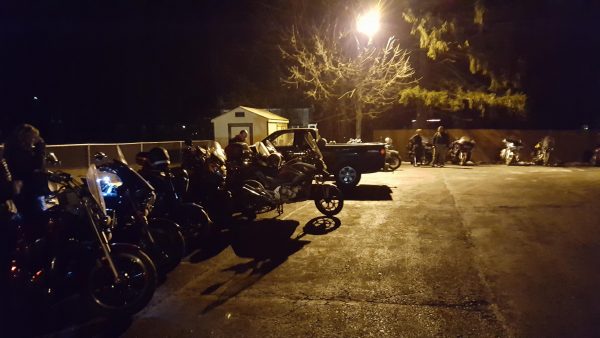 Only the truly hardy will be out after the sun sets for the 101st staging of the Crotona Midnight Run, a timed rally in the dead of night. Participants must stop at unexpected checkpoints and maintain a speed of 30 miles per hour. RIDE-CT & RIDE-NewEngland "Always Riding" columnist Paul Siciliano did it last year and plans to do it again this year in his Honda Gold Wing sidecar rig.
The run starts and ends at Hudson Valley Harley-Davidson in Nanuet, NY. Check-in is at 10:30 p.m. and the first bike leaves at 12:01 a.m. on Jan. 20. Proceeds benefit the Rockland Home for Heroes.
Those into the dirt scene in summer might want to check out or participate in the MotoJam Snow Hill Climb at Holiday Mountain in Monticello, NY. It offers both hillclimb and drag competitions for both modern and vintage motorcycles.
Sidecar lovers and the curious might want to partake of Ural National Demo Day at Ural of New England's stores in Boxborough, MA and North Hampton, NH. Rigs will be available for testing at both locations from 10 a.m. to 4 p.m.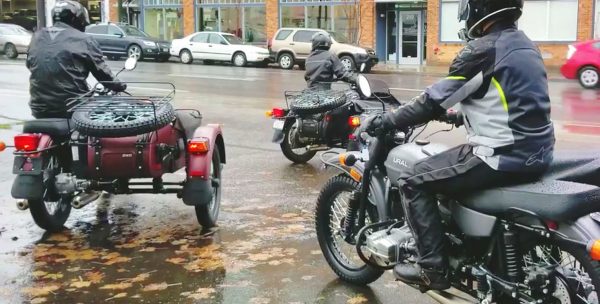 In the evening, the loose-knit group known as New England Riders is staging its NER Annual Holiday Party in West Boylston, MA at 5 p.m. The event is sold out with a waiting list.
But that's not all.
For BMW owners, MAX BMW is offering Ice Racing on Lake Algonquin from 9 am. until 2 p.m. Of course, provided there's ice, there are ice races every Saturday throughout the winter at the Hamilton Rod & Gun Club in Sturbridge, MA.
It certainly will be a busy day on Jan. 19. It had better not snow, or at least not much.
– By Bud Wilkinson