LAS VEGAS – Harley-Davidson used the Consumer Electronics Show here to provide more details today on the LiveWire, its first production electric motorcycle. The 2020 model-year LiveWire will go from 0-60 miles per hours in under 3.5 seconds, will have an urban range of 110 miles and will be priced at $29,799, which is substantially more than existing electric models from Zero and Energica.
While the press release reported "deliveries expected this fall," the company website says the model is "Coming August 2019." The website touted the LiveWire saying, "The loudest sound you hear will be your heart racing."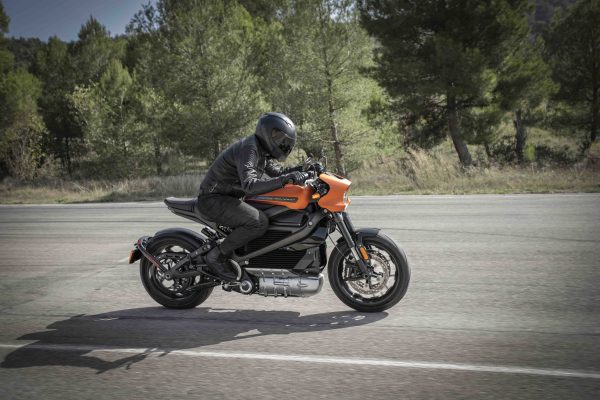 Harley-Davidson also provided pre-order information for the LiveWire.
In New England, pre-orders will only be taken at nine dealerships – one each in Connecticut, Maine, Rhode Island and Vermont; two in Massachusetts; and three in New Hampshire.
They include Yankee Harley-Davidson in Bristol, CT; Big Moose Harley-Davidson in Portland, ME; High Octane Harley-Davidson in North Billerica and Boston Harley-Davidson in Revere, MA; Manchester Harley-Davidson in Manchester, Harley-Davidson Shop of Rochester and Seacoast Harley-Davidson in North Hampton, all in NH; Precision Harley-Davidson in Pawtucket, RI; and Green Mountain Harley-Davidson in Essex Junction, VT.
Pre-orders will also be taken at six stores in suburban New York and Long Island.
They are Empire Harley-Davidson in New Rochelle, Harley-Davidson of Staten Island, Miracle Mile Harley-Davidson in Great Neck, Harley-Davidson of Nassau County in Bellmore, Suffolk County Harley-Davidson in Oakdale and Eastern Harley-Davidson in Riverhead.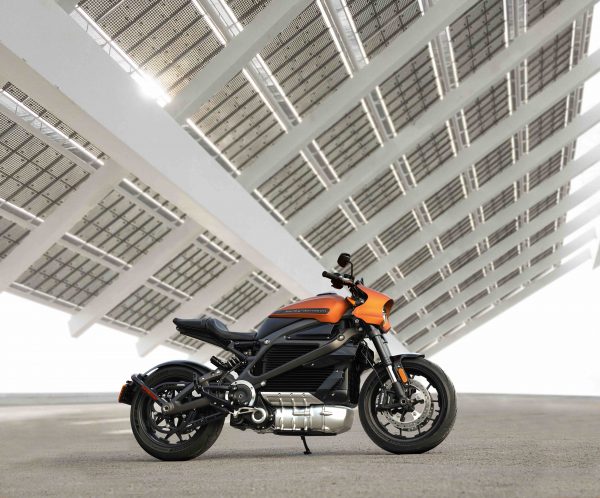 Being an electric model, the LiveWire has no clutch and requires no shifting. It will "produce a new signature Harley-Davidson sound as it accelerates and gains speed," Harley-Davidson said.
"We're at a historic juncture in the evolution of mobility, and Harley-Davidson is at the forefront," said Matt Levatich, Harley-Davidson's President and CEO. "Innovation that moves the body and soul has always been at the heart of our brand, and this next chapter in our history is about creating products and opportunities for existing and aspiring riders of all ages and walks of life."
Harley-Davidson also revealed two new concept electric two-wheelers.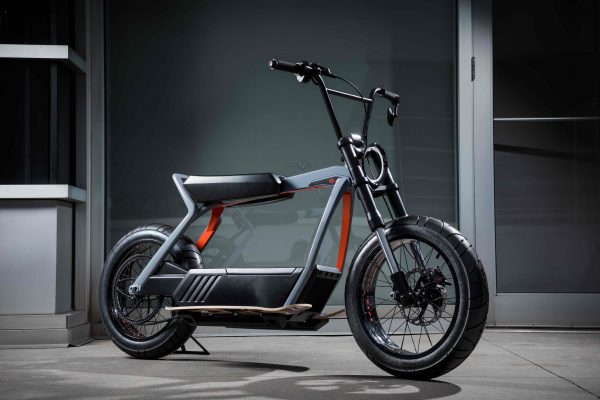 Our vision for the future is all encompassing," said Levatich. "For all ages, from urban professional to exurban retiree, and from commute-minded to thrill-seeking, we are creating the products and opportunities for existing and aspiring riders to feel the transformative power of the two-wheeled riding experience. These two concepts are further statements towards our commitment to lead in the electric mobility space that begins this fall with the production 2020 LiveWire."
(Photos courtesy of Harley-Davidson)