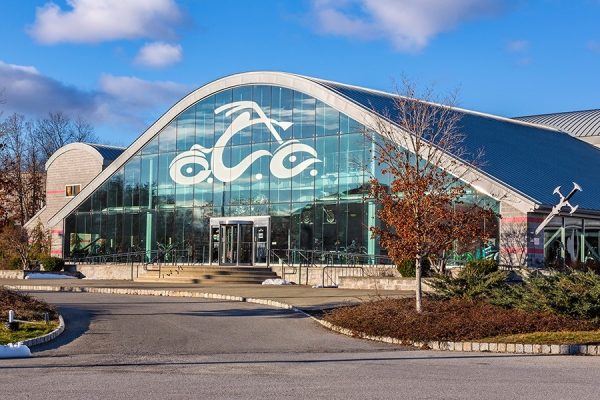 NEWBURGH, NY – Any interest in becoming the landlord of Paul Teutel Sr. and Orange County Choppers? A new listing posted on the real estate website Auction.com says the OCC complex at 14 Crossroads Court will go up for auction on March 9. Showings of the property are planned for Feb. 25 and March 3 between 10 a.m. and 1 p.m.
A starting bid of $900,000 has been affixed to the 61,305-square-foot building, which was built in 2008. It sits on approximately one acre and is zoned as mixed-use. The listing puts net operating income at $415,000.
The listing continues, "Orange County Choppers, the single tenant occupier of the space, currently has a mix of office, industrial, retail, dining and bowling alley in the recently built two-story building. The brand recognition of the current tenant is the result of a popular reality television show which showcased their operations leading it to become a destination location for local residents and fans from a wide geography."
It also notes, "The property is prominently located at the intersection of the New York State Thruway (I-87), I-84 and U.S. Route 17K allowing easy access and visibility. The property is also adjacent to Stewart International Airport served by JetBlue, Delta and US Airways."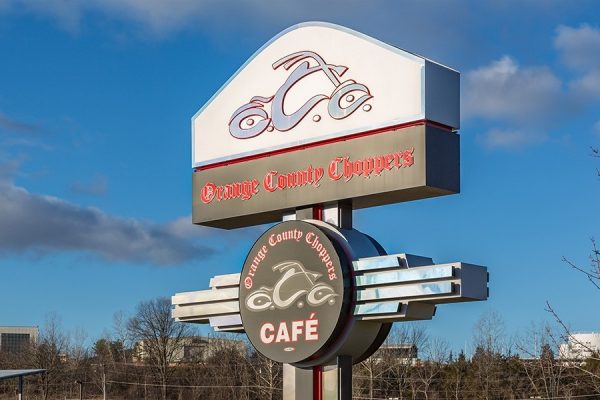 The successful bidder may have to find a new tenant to fill some of the space, though, as the listing explains, "The second floor office space has been vacated by the tenant and could be leased to other tenants. The property has a total of 178 parking spots with large portion of the parking available in covered garage below the building."
According to an April 2012 story in the "Times Herald-Record" newspaper, Orange County Choppers has a seven-year lease on the building that runs through Dec. 31, 2018, with an option to extend another three years.
That story reported that Orange County Choppers no longer owned the building. "One of Paul Teutul Sr.'s companies, Orange County Choppers Realty, handed over the property deed to GE Commercial Finance Business Property Corp. in late December (2011)… The transaction prevented (OCC) from losing the building to foreclosure. GE began the foreclosure process in 2010, after the business missed mortgage payments. (OCC) had two mortgages with GE, one for $11 million and another for $1.5 million."
The four-year-old story said GE was looking for an investor to purchase and manage the property. An owner isn't named on the current auction listing, but the newspaper reported today that the property is currently owned by BRE East Mixed Asset Owner LLC of Dallas..