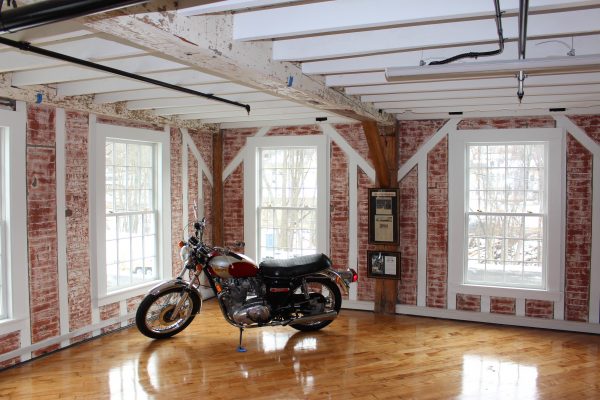 ROCKVILLE, CT – The 1¼-inch tongue and groove wood floors on the second and third floors of the Hockanum Mill in Rockville have been sanded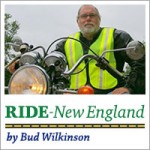 and varnished to an exquisite shine. The 287 windows that allow light into the four-story building that was built in 1814 (and rebuilt after being destroyed by fire in 1854) have been replicated. Sadly, only a dozen or so old motorcycles are currently parked inside the 40,000-square-foot brick structure for occasional visitors to see.
Ken Kaplan had hoped that by now the former textile factory would be filled with hundreds of motorcycles, and even more visitors. His original goal was to have the New England Motorcycle Museum open by Labor Day last year. Now, given a little luck and an infusion of cash, a limited opening may finally be achievable by Memorial Day.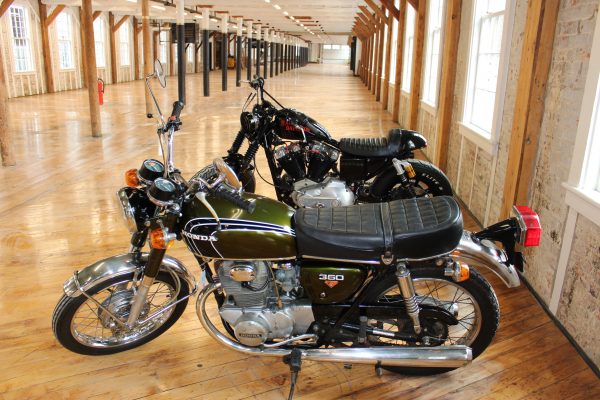 If the axiom that it can take twice the time and twice the money that's budgeted to restore an old motorcycle, the same can be said in spades for revitalizing an old factory, especially one on a brownfield site contaminated by lead, arsenic and asbestos.
A little more than two weeks ago, an ominous email was sent by Kaplan to local and state officials stating that work on the museum had stalled. "We are officially out of money and the construction staff has been laid off today and forward production has ground to a crawl," he wrote, including a plea to the nearly 40 recipients that $622,000 was needed to complete phase one of the project.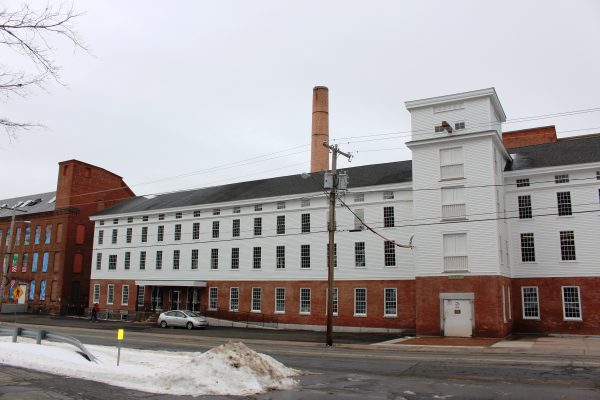 The state had already provided $4 million in Department of Economic and Community Development loans. Kaplan had contributed more than $900,000 of his own money and Rockville had put in $75,000. "We simply do not have the funds to continue. We have liquidated nearly our entire collection of over 250 motorcycles that were bought for the museum," Kaplan wrote in an attachment to his appeal.
The situation seemed dire. However, when RIDE-CT visited on Tuesday, Kaplan wasn't downbeat. He'd just heard that a loan might be forthcoming to finish the work necessary to get the museum open. "We're 90 percent of the way there in the first phase," he said. "This is a 10-year project. We're three years into it."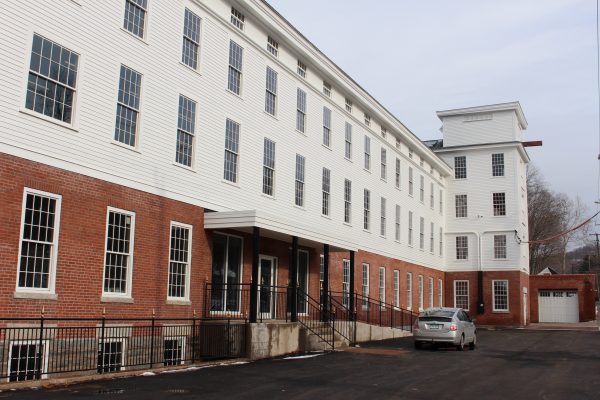 Nonetheless, the weight of the project and the frustration over the obstacles that he's faced could be gleaned from his tempered comments and his body language. Among the hurdles were eight different local, state and federal boards and agencies that needed to be satisfied, a process that has sapped time and money.
For instance, to meet historic requirements, those 287 windows ended up costing $1,200 each instead of roughly $300 for a simple replacement window. "It's kind of complicated to not change the look and make it achieve these modern standards," he said.
Another example could be found in an interior stairwell. The current local building code requires a tread depth of seven inches at its smallest point, and the existing tread depth was only 6½ inches. That required an appeal to the state for an exemption.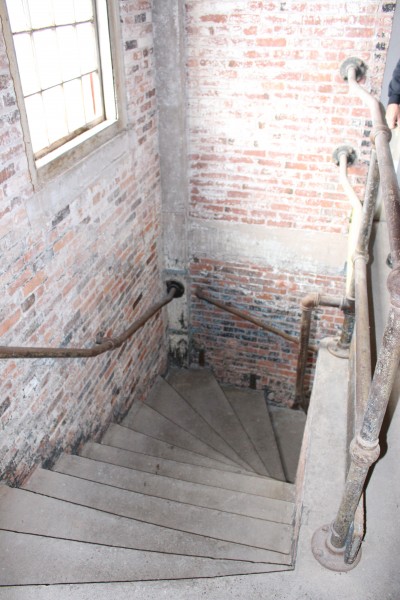 Kaplan certainly expected some problems – just not of the magnitude that he's encountered. "Each step of the way, I've faced great challenges," he said, reporting that "damn near close to half" of the $4 million from the state has gone to remediation.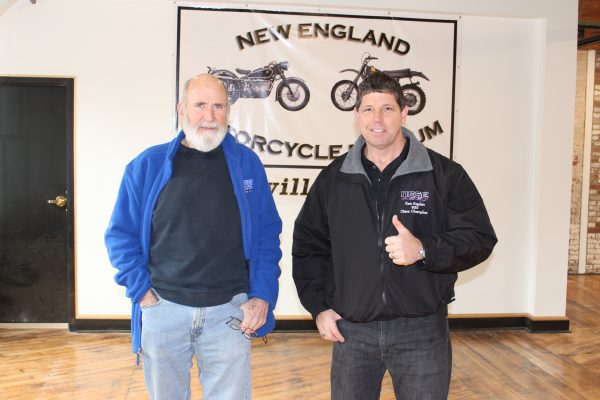 Maine "Ted" Smith and Ken Kaplan
Some 20 employees were laid off earlier this month when the money ran out, but Kaplan has retained a staff of 13 workers. They work in the office and a motorcycle shop where bikes are restored, with four continuing in the factory. As he conducted a tour, joined by BMW collector Maine "Ted" Smith of Cheshire, the factory employees could be seen installing LED lighting on one floor and digging areas in the basement where support posts will be installed. The original factory utilized post and beam construction and hand-hewn beams are exposed throughout as are the brick walls.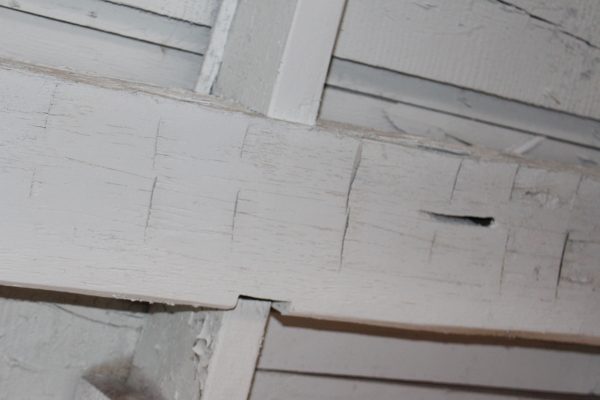 The plan now is to open the museum in a 4,000-square-foot space in a separate building behind the main factory building. The entire complex has 11 structures containing 150,000 square feet on 11 acres. Eventually, the museum will occupy the factory building where the second and third floors have already been readied. The third floor will have display motorcycles and the second floor will used for more bikes and for 10 lifts where bikes in the process of restoration will be worked on. The fourth floor will be closed to the public and used for motorcycle storage.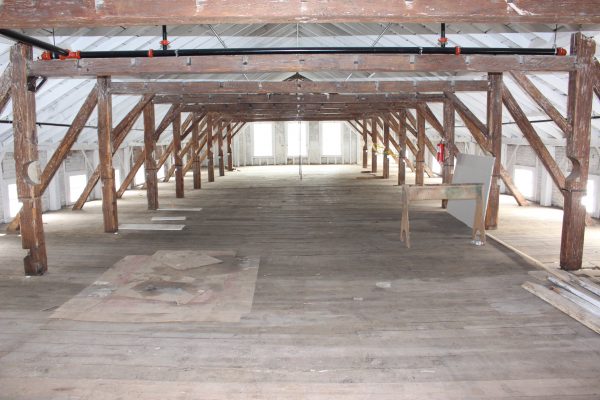 It's on the first floor where Kaplan hopes to create a different kind of lure with a motorcycle-themed restaurant, bar, gift shop and micro-brewery. "I'm shooting for the longest bar in Connecticut," he said. That's may be down the road, though; maybe within 18 months.  For now, Kaplan just wants to get phase one completed. Strategically placed placards on the factory's exterior speak to his belief in the project  – "Faith – Beyond what the eyes can see."
His faith that everything will work out was also evident by a comment he made during the tour when he noted that the factory is 18 feet longer than Noah's Ark and one foot taller, "so we figure we have to have two of every motorcycle." He was kidding about showing motorcycles two-by-two, but the Biblical reference did showcase his faith.
In a follow-up conversation Thursday, Kaplan reported that a loan to get work back on track has been secured. "It's a do-or-die thing. I'm going to lose everything if this doesn't work," he said.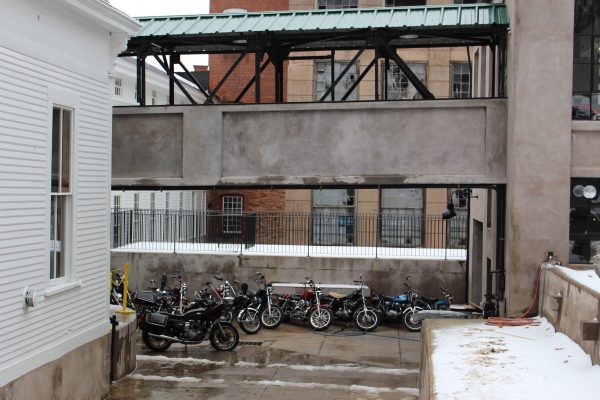 Also on the positive side, the sell-off of motorcycles acquired for the museum may not be as drastic as originally noted; maybe only half the 250 models mentioned. "Since the loan's coming in, we're only going to sell what we don't want," he said.
While the target date for opening is Memorial Day, it's not firm. "I really don't want to pick a date because it puts pressure on me," Kaplan said. He is cautiously optimistic, though. "It is going to happen. We're very, very close."
(Originally published in the "Republican-American" on Jan. 30, 2016.)