TORRINGTON, CT – A midday fire heavily damaged the unoccupied residence and shop of late Indian expert George Yarocki. Firefighters from the Torrington Fire Department responded quickly to 679 Riverside Ave. and prevented three vintage motorcycles valued at more the $50,000 from being destroyed. Saved were a 1931 Indian 101 Scout, a 1946 Indian Chief and a 1935 Sunbeam Model 9.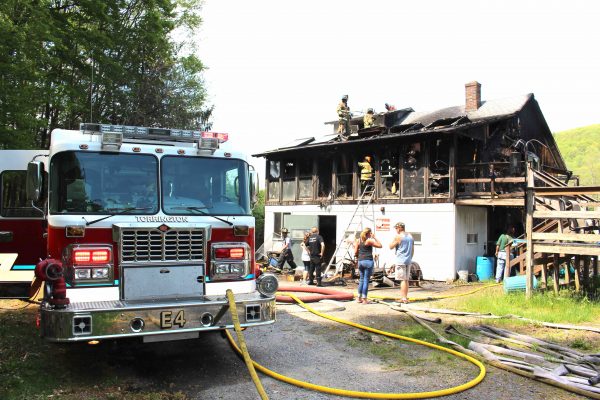 Yarocki, known worldwide for his knowledge of the Indian 101 Scout model, died last May 25 at age 88. His widow, Milli, has been in assisted living for the past six months, and relative Brenda Deming was cleaning the residence on the upper-most floor of the building in anticipation of her returning home soon at the time of the fire.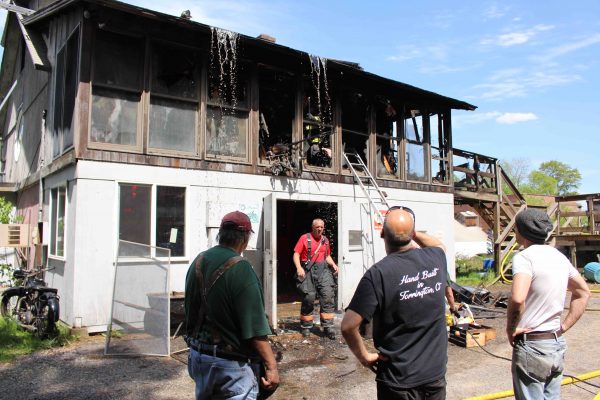 Tim Raindle, who has been keeping Yarocki's Indian restoration and repair business going to assist existing customers, said that Deming heard crackling but did see any smoke. He reported that flames did not reach the shop or the motorcycles, "just water." The bikes were covered as soon as it was safe to enter the building. There was standing water in parts of the machine shop below the residence by the time firefighters extinguished the fire. The three-floor wood structure is built into the side of a hill.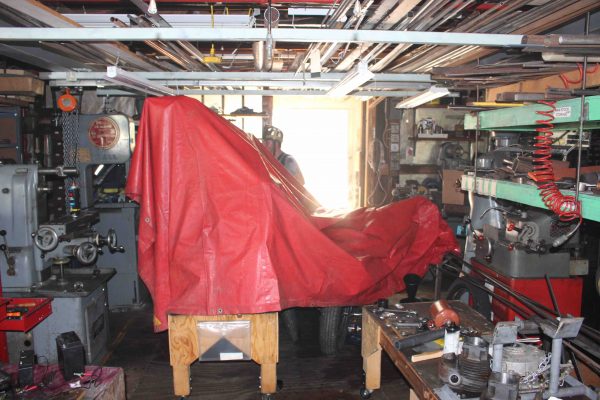 The cause of the fire is being investigated. The only injury involved Deming, who tripped on a fire hose when water suddenly flushed down from the roof as she watched firefighters work. She hurt her wrist on impact and was transported by ambulance.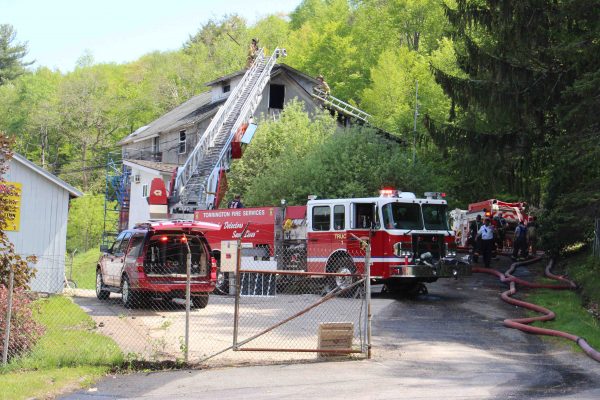 – By Bud Wilkinson