BETHEL, CT – After nearly three years as an Aprilia dealer, Hamlin Cycles is no longer selling the sporty Italian brand.
"Today is our last day as an Aprilia dealer," Hamlin Cycles owner Jim Hamlin revealed in a midday announcement on social media. The store will continue to sell Moto Guzzi motorcycles.
Hamlin explained the decision to part with Aprilia, saying "…while the bikes are terrific, we couldn't generate enough business from the brand to cover the cost of keeping new ones in the showroom."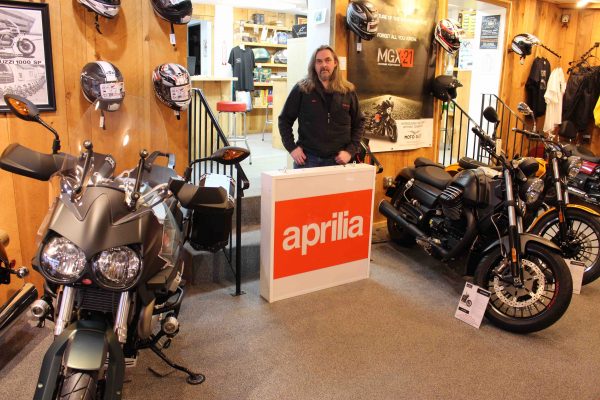 Hamlin Cycles picked up Aprilia in February 2018, acquiring it from MotoFIT in Danbury.
Hamlin reported that as of today, "the 2020 sales ratio for Moto Guzzi/Aprilia is 31/1. In short, for every 31 Moto Guzzis that we sell, we sell 1 Aprilia. My reasons should be obvious."
He added that "2020 is already a record Guzzi sales year for us."
Aprilia is now down to one dealer in Connecticut – New Haven Powersports. Both Aprilia and Moto Guzzi are owned by Piaggio.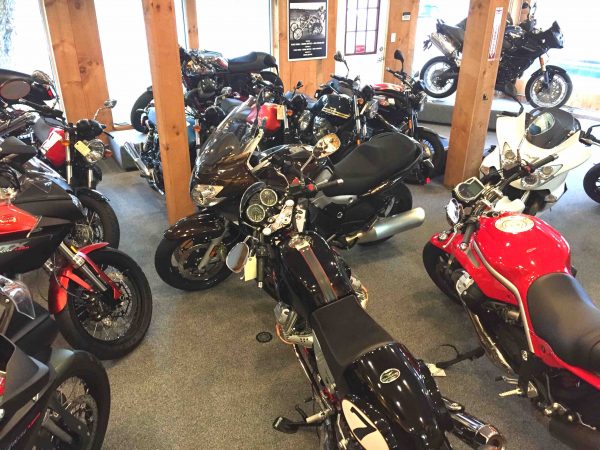 Hello! If you enjoyed this story, please share it with friends by clicking on the social media buttons below.