Triumph is out with an affordable new roadster model for 2021 with a name from the past – Trident.
Due in dealerships in late January, the Trident 660 is a middleweight naked model with a sticker price of $7,995. It features a 660cc, three-cylinder engine that puts out 80 horsepower.
It has a six-speed gearbox, ABS and weighs in wet at only 417 pounds.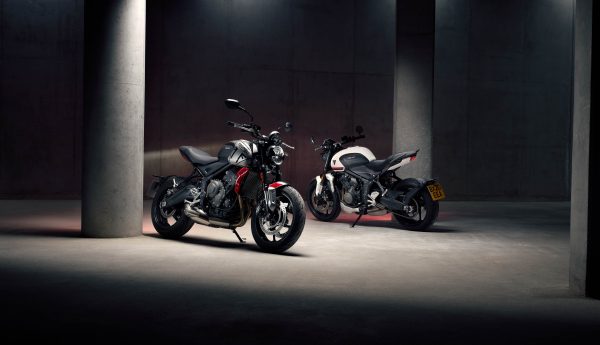 The Trident 660 has two riding modes – road and rain – and switchable traction control. Its seat height is 31.7 inches and it has a 3.7 gallon gas tank.
Triumph reports that the Trident 660 has Showa upside down forks, Nissin brakes and Michelin Road 5 tires with a 120/70R17 in front and a 180/55R17 in back. It has cast aluminum wheels and a wheelbase of 55.2 inches.\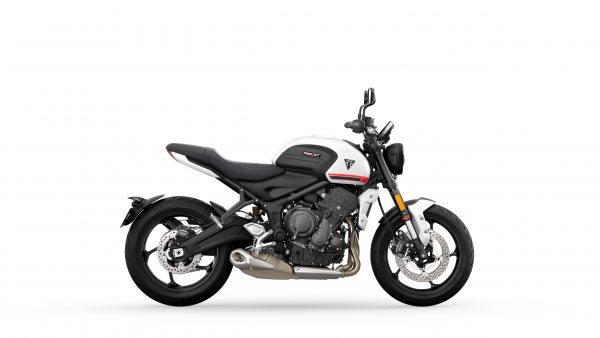 Triumph is touting the Trident 660 as being easy on the wallet with "the lowest service workshop time in the category" at 8.3 hours over three years, "compared to a range of 11 hrs to 15.8 hrs total required by its closest competitors."
The Trident 660 has a service interval of 10,000 miles, which Triumph says is "between 25% and 65% higher than the main competitors…"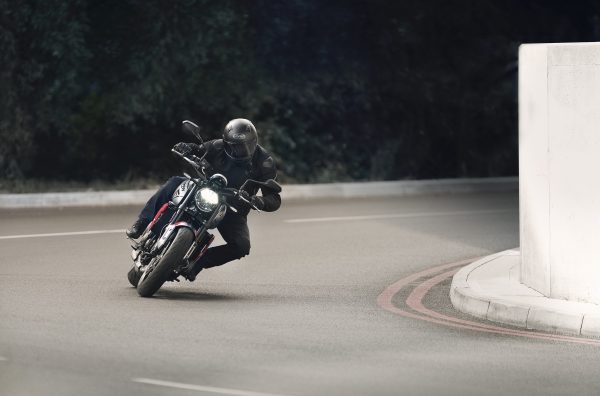 "What we wanted with the new Trident 660 was to give the riders in this really exciting middleweight roadster world all of the things they want from their bike, with a genuine set of real advantages that set a new benchmark for choice," said Triumph's chief product officer Steve Sargent in announcing the model's release.
"From the competitive price, to the triple power and performance, plus the benefits of class-leading handling and technology, we believe the Trident 660 is a real milestone in the category, and introduces the Triumph brand and the advantages of a triple engine to a whole new generation of riders across the world."
Hello! If you enjoyed this story, please share it with friends by clicking on the social media buttons below.