Never a company prone to leaking new model info prior to an actual announcement, Harley-Davidson's plans have become even more open to speculation since the appointment of Jochen Zeitz as president and CEO back in May (after being given the posts on an "acting" basis in February).
Zeitz has slashed the brand's model lineup and cut back on his predecessor's efforts for broad model develop. While a Pan America adventure model is still targeted for next year, a previously announced Bronx streetfighter model has been shelved.
No word on whether Bronx's disappearance is temporary or permanent.
But now another new model has recently popped up – sort of – on the "Future Vehicles" page on Harley-Davidson's website. It's only described as a "High Performance Custom Model" that is "Planned for 2021."
The reason for the "sort of" caveat is that when a visitor tries to click through an error message appears.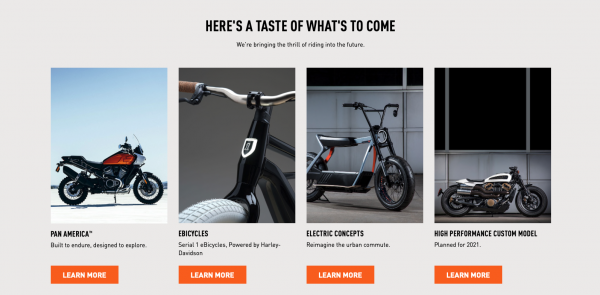 At least that was the case this morning.
The U.K. website Visordown was apparently the first motorcycle news outlet to spot Harley-Davidson's reveal and posted a story on Thanksgiving when it was apparently able to access the now-missing page.
Visordown projects that the new Sportster model will feature a "meaty 1250cc engine" and will be an "all-new custom motorcycle with a muscular stance, aggressive, stripped down styling and 1250cc of pure performance."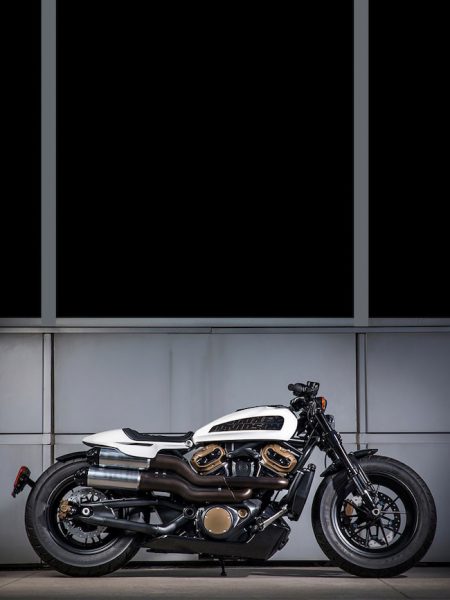 The story is especially newsworthy to Visordown because Harley-Davidson "… revealed in October that the current (Sportster) range would to be axed from European line-ups in lieu of going to the expense of updating them to meet Euro5 (emission) standards."
Which raises the questions of what exactly are Harley-Davidson's plans for the new Sportster model and what's the future of existing Sportster models in the U.S.?
Might there be a wholesale shakeup of the Sportster lineup here?
Hello! If you enjoyed this story, please share it with other riders by clicking on the social media button below.