BRISTOL, CT – Harley-Davidson dealers in the northeast are powering up for LiveWire. Yankee Harley-Davidson here got its charging station installed and operational early this month, while Empire Harley-Davidson in New Rochelle, NY got its online this week.
LiveWire is Harley-Davidson's new high-priced electric model that is now expected to begin arriving in stores in early September. With a base MSRP of $29,799, LiveWire will have a city range of 146 miles and combined city/highway range of 95 miles. It will be available in three colors – yellow, orange and black.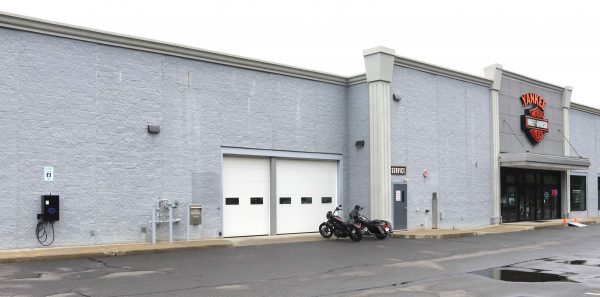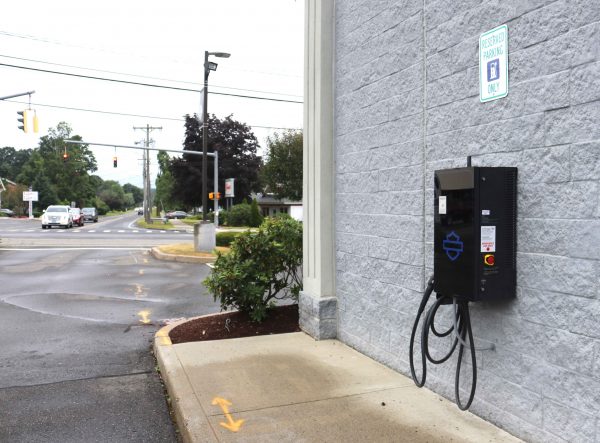 Harley-Davidson has been touting LiveWire for five years. Initial plans were announced in June 2014.
"I gotta believe they're doing well," said Mike Keehan, general manager and co-owner of Yankee Harley-Davidson, in regards to Harley-Davidson's initial electric offering.
Only 150 Harley-Davidson dealers will be selling LiveWire – at least one per state, but none in Vermont – with large metro areas getting more than one outlet. The goal is to have all dealers selling electric models by 2022.
In addition to Yankee Harley-Davidson and Empire Harley-Davidson, other dealers in the region selling LiveWire include Boston Harley-Davidson in Revere, MA; High Octane Harley-Davidson in North Billerica, MA; Seacoast Harley-Davidson in North Hampton and Manchester Harley-Davidson in New Hampshire; Big Moose Harley-Davidson in Portland, ME; and Precision Harley-Davidson in Pawtucket, RI.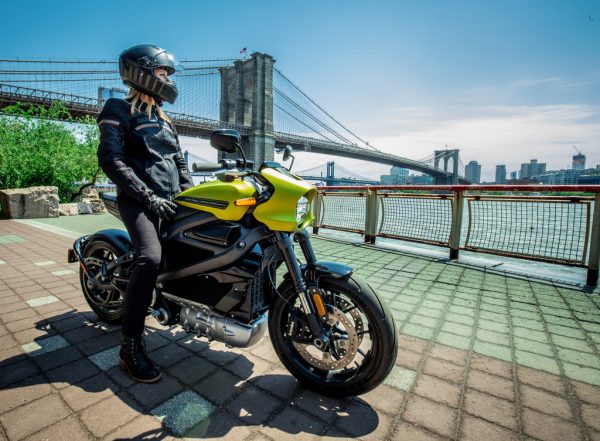 Keehan said he's already taken four deposits for LiveWire, while Kyle Hildebrand, managing partner of Empire Harley-Davidson, said he's taken one so far. "We have a lot of interest," he said. "It's a 'Hey, we want to see it!' kind of thing."
LiveWire's electric motor is rated at 105 horsepower and produces 86 foot pounds of torque. "There's a lot of excitement about it. It's a high-end machine," said Hildebrand.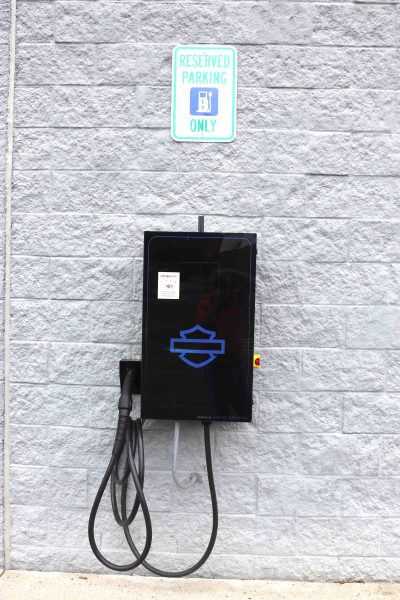 One initial concern for LiveWire sellers has been infrastructure. Harley-Davidson pegged the dealer cost at $35,000 to $85,000 depending on the level of charging station used.
However, Keehan said, "It came in a lot less" at $22,000. Hildebrand also reported a lower cost as well.
While the arrival of LiveWire is still more than a month away, Keehan said his charging station has already gotten use. A couple of electric cars have pulled in and plugged in.