MILWAUKEE – Less is proving to be more for Harley-Davidson. Having trimmed both its model lineup and its dealer network, Harley-Davidson saw significant bottom line improvement in the first quarter of 2021.
Quarterly income rose to $259 million, up from $70 million in 2020. Earnings per share increased to $1.68, up from $0.45 in 2020. Shares of Harley-Davidson were up $3.91 on Monday, closing at $44.29.
"The actions we have taken to reshape the business are having a positive impact on our results, especially for our most important North American region," said Jochen Zeitz, chairman, president and CEO, Harley-Davidson.
"We can see the initial signs of consumer excitement and optimism returning and I am confident Harley-Davidson in 2021 is a significantly leaner, faster, and more efficient organization which is ready to win and successfully deliver on our five-year Hardwire strategy, as the most desirable motorcycle brand in the world."
U.S. Sales Increase 30 Percent
Motorcycle sales in the United States were up 30 percent in the first quarter to 32,800 units, while worldwide sales increased nine percent.
Sales in Europe, the Middle East and Africa dropped 36 percent in the first quarter as a result of Harley-Davidson discontinuing Street and Sportster model sales, lockdowns caused by the COVID-19 pandemic and shipping delays brought on by the pandemic.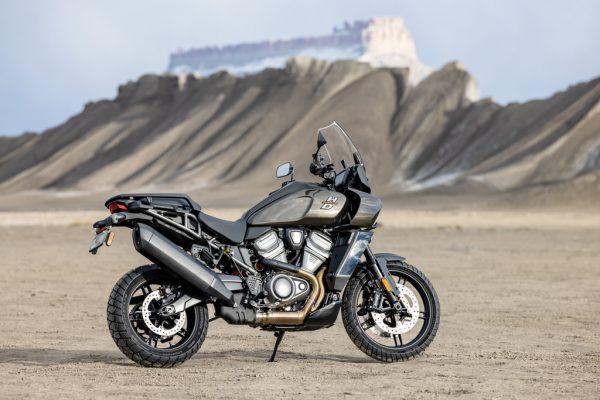 Huge Tariff Increase Threatens
Making matter worse is a new European Union ruling that will increase the import tariff rate on Harley-Davidson's motorcycles from six percent to 56 percent. Products will be subject to the rate effective in June; no matter where they are built.
Europeans motorcycle manufacturers only pay a U.S. tariff of 1.2 percent for models up to 800cc and 2.4 percent for models over 800cc.
"This is an unprecedented situation and underscores the very real harm of an escalating trade war to our stakeholders on both sides of the Atlantic. The potential impact of this decision on our manufacturing, operations and overall ability to compete in Europe is significant," Zeitz said.
"Imposing an import tariff on all Harley-Davidson motorcycles goes against all notions of free trade and, if implemented, these increased tariffs will pose a targeted competitive disadvantage for our products, against those of our European competitors."
Hello! If you enjoyed this story, please share it with other riders by clicking on the social media buttons below.