ROCKY HILL, CT – "It worked out pretty good. It was fun but stressful," real estate agent Mike Samulenas of Berlin, CT said Sunday afternoon, one day after finding a buyer for the 1981 Honda CM400 Custom that had been sitting for years in the garage of a condo that he was in the process of selling.
The buyer, who asked not to be named, was from Old Saybrook, CT. He paid $650 for the vintage Honda before trailering it home. "We had a happy ending after all," said Samulenas, who contacted RIDE-CT & RIDE-New England on April 10 seeking assistance. He needed to unload the Honda quickly and had a $500 offer but was hoping to get more.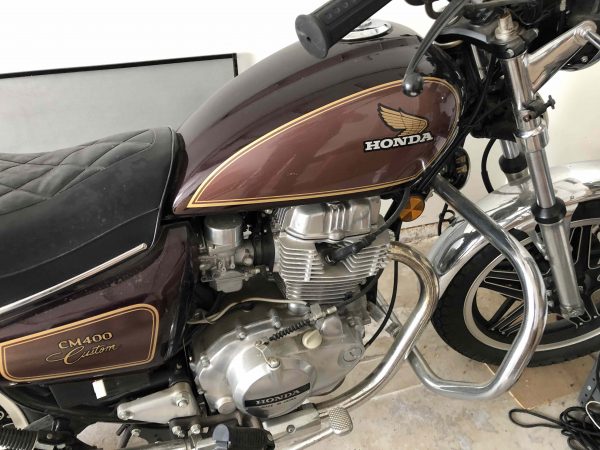 The CM400 Custom, which was a one-year model, looked to be nice cosmetically but hadn't been registered since 1988. Over the next few days, Samulenas got the bike running and tracked down a title from his brother out of state. His brother was divesting himself of the condo and had left the old bike behind when he moved away.
Samulenas said his $500 offer went away, replaced by one for $400 from Ken Kaplan, owner of the New England Motorcycle Museum. He was starting to panic when another prospect surfaced.
Clutch Presents Sticking Point
When the prospective buyer showed up on Saturday, though, a problem presented itself. The clutch wouldn't release, although the buyer did manage to take the Honda for a quick spin. That problem quickly put the kibosh on a deal. The buyer was fearful that the cost of fixing the problem on top of the purchase price would be more than what the bike is worth.
N.A.D.A. lists the book value at $640 in fair condition, $910 in good condition, $1,365 in very good and $2,015 in excellent shape. Eventually, though, a deal was struck. Samulenas said his brother was surprised that the Honda brought as much as it did.
As it turned out, the closing on the condo deal now won't happen until Tuesday, instead of today as previously scheduled. Samulenas would have had an extra day to unload the Honda. He's just glad that he did.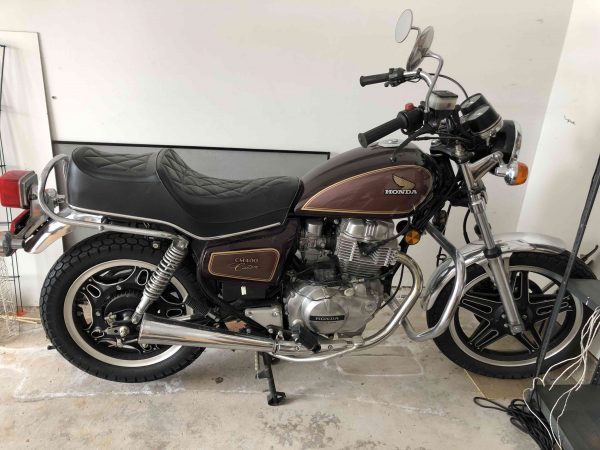 Hello! If you enjoyed this story, please share it with other riders by clicking on the social media buttons below.