MILWAUKEE – Harley-Davidson has announced plans for an eight-month demo tour of its new Pan America 1250 adventure model that includes five stops in the Northeast.
The 25-stop tour kicks off in mid-April in Dallas, but makes its way to New England in June when it visits Laconia Motorcycle Week in Laconia, NH from June 12 through 20.
The tour returns in mid-August for an event in Pittsfield, MA from Aug. 13-15, then moves on to the Touratech DirtDaze Rally in North Haverhill, NH from Aug. 18-22.
The final two New England stops will be Oct. 22-24 in Stamford, CT and Oct. 29-31 at Loudon, NH.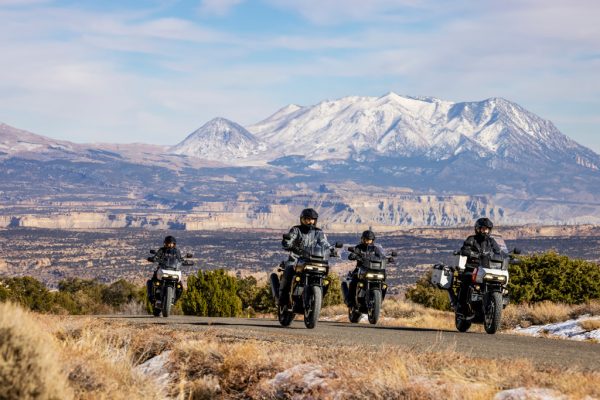 Harley-Davidson said this week that the schedule as released only shows stops that have been confirmed so far. An online registration page has been created. The company says, "Demo opportunities at other major adventure touring, overland events and rallies, signups will happen on location."
Demo rides will last 20 to 30 minutes. A valid motorcycle endorsement is required. Participants must be 18 years or older, have a DOT-approved helmet with eye protection, preferably a long sleeve shirt or riding jacket, long pants and closed-toe shoes that also cover the heels.
The tour will follow all local COVID-19 protocols.
Hello! If you enjoyed this story, please share it with other riders by clicking on the social media buttons below.