LONG ISLAND CITY, NY – More than two months after he acquired the dealership, Paul Veracka was officially revealed this week to be the new owner of New York City Harley-Davidson. Veracka owns eight other Harley-Davidson stores on the East Coast, including Manchester Harley-Davidson in New Hampshire and High Octane Harley-Davidson in Billerica, MA.
The sale by previous owner Avi Jacobi was announced in a press release issued Wednesday. In it, Veracka vowed to expand New York City Harley-Davidson's inventory as well as its stocks of parts, accessories and clothing.
"I'm excited to add New York City Harley-Davidson, expanding my national footprint of dealerships, growing ridership nationwide. The team at New York City H-D has done an excellent job over the past several years building a community of Harley riders in the largest metro in the country, as well as a great business that we will continue to develop for many years to come," he said.
Expansion Planned In All Areas
Veracka is expanding staffing in all departments. "My company allows us to take existing stores that do an exceptional job and build them into world class operations, while often tripling the staff with top industry professionals," he said.
"Providing additional training for the staff combined with increased marketing, events and inventory, has proven successful across all of my dealerships. We continue introducing thousands of new Harley-Davidson riders each year to the sport."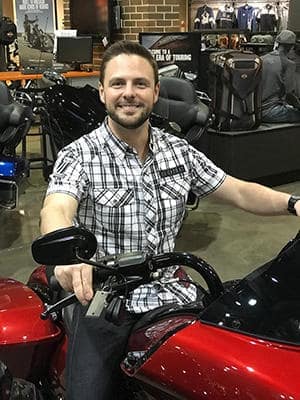 News of the ownership change and planned expansion was actually contained in a Jan. 8 announcement of the abrupt closure of Miracle Mile Harley-Davidson some 14 miles away in Great Neck, NY. That announcement stated the Miracle Mile's departure was part of a "consolidation" and that New York City Harley-Davidson was acquiring its inventory and assets. The press release concluded, "NYC H-D is under new ownership and will be expanding their staff and offerings."
The specific circumstances regarding Miracle Mile Harley-Davidson's closure haven't been publicly revealed – whether its owner, Amir Jarrah, decided to quit the business and shutter the store, acceding to an environment where Harley-Davidson was trying to shrink its dealer network, or whether Veracka made Jarrah an offer to sell, cut a deal and then promptly closed Miracle Mile Harley-Davidson.
Similar Situation In New Hampshire
A somewhat similar situation happened in New Hampshire following Veracka's purchase of Manchester Harley-Davidson in January 2020. Within eight months, Heritage Harley-Davidson only 21 miles away in Concord, NH announced its closing with Veracka's store picking up inventory and offering to hire employees. Heritage Harley-Davidson owner Andy Segalini used the word "consolidation" in describing his exit.
New York City Harley-Davidson is located at 4211 Northern Blvd. in Long Island City. Veracka's company projects that it will sell more than 12,000 motorcycles in 2021, "continuing to strengthen its position as the largest Harley-Davidson group in the world."
Hello! If you enjoyed this story, please share it with other motorcyclists by clicking in the social media buttons below.