HINCKLEY, Leicestershire – Touting its prototype design as "significantly more compact and lighter than anything currently available on the market," Triumph today provided a peek at its "Project TE-1" electric model that has been in development for nearly two years.
Featuring sport bike/roadster styling, the TE-1 is a collaboration of several British companies. The purpose is to develop the platform for future electric models by Triumph.
Full Prototype Coming Later
While a rideable prototype won't be available until later this year, today's reveal noted that the TE-1 will feature unrivaled power and reduced mass. This will make for better handling than what's found in electric models currently on the market. The TE-1 is expected to be a 180-horsepower model with a weight of less than 500 pounds.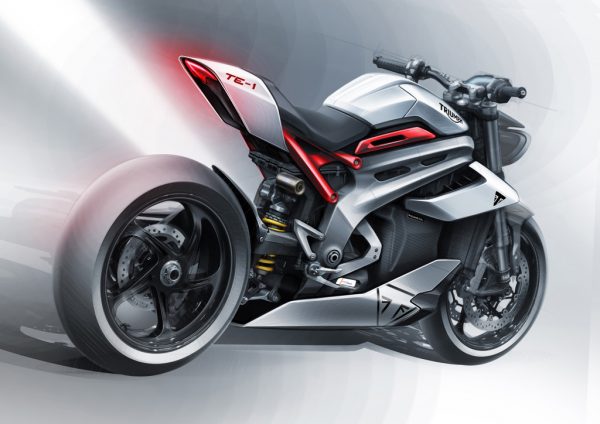 Other companies involved in the project include Williams Advanced Engineering, Integral Powertrain Ltd.'s e-Drive division, and WMG at the University of Warwick.
Williams Advanced Engineering is responsible for battery and powertrain design. One of its goals has been to minimize weight and packaging. Integral Powertrain is working on a lighter electric motor that will increase performance and range. It has found a way to eliminate heavy high-voltage cables. WMG has taken all the systems and created simulations showing how they'll work together.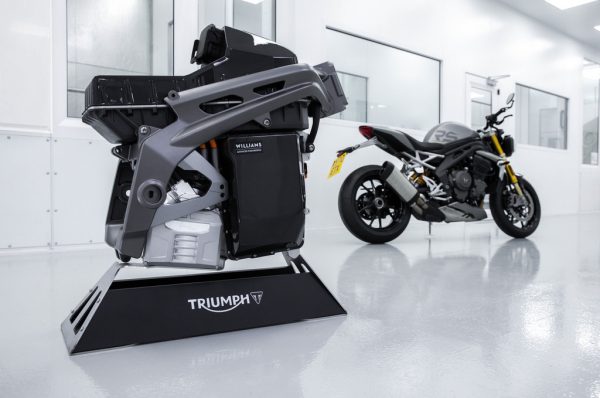 Project TE-1 is being funded by the U.K. government's Office for Zero Emission Vehicles. Today's announcement marks the end of Phase 2 of the project.
CEO Promises Brand Character
"The completion of Phase 2, and the promising results achieved to date, provide an exciting glimpse of the potential electric future and showcase the talent and innovation of this unique British collaboration," said Triumph CEO Nick Bloor. "Without doubt the outcome of this project will play a significant part in our future efforts to meet our customer's ambition and desire to reduce their environmental impact and for more sustainable transportation.
"This important project will provide one of the foundations for our future electric motorcycle strategy, which is ultimately focused on delivering what riders want from their Triumph; the perfect balance of performance, handling and real world usability, with genuine Triumph character."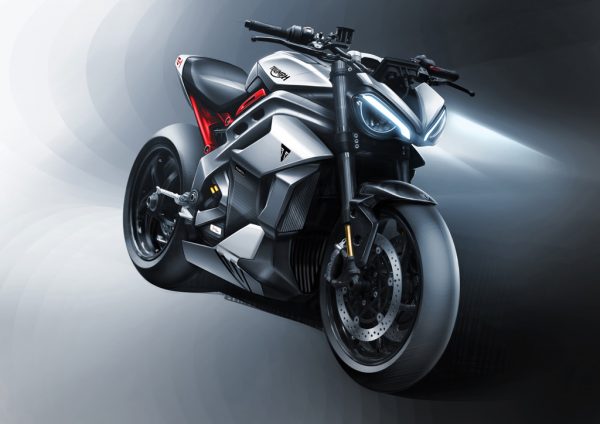 Hello! If you found this story interesting, please share it with other motorcyclists by clicking on the social media buttons below.