MILWAUKEE – Sales of Harley-Davidson motorcycles continue to sink in the U.S. The company announced this morning that Q2 sales dropped 6.4 percent from 2017, while sales for the first half of the year were off 8.7 percent from a year ago.
Harley-Davidson sold 46,490 motorcycles in the U.S. in the second quarter, compared to 49,668 in 2017. The company's market share now stands at 48.4 percent.
Harley-Davidson's president and chief executive officer, Matt Levatich, said in a press release that the second quarter results were "in line with our expectations." The press release also stated that the company "will share plans to accelerate its strategy to build the next generation of riders globally" on July 30.
Worldwide, Harley-Davidson sales in the second quarter were off 3.6 percent, while sales for the first six months of the year were off 5.1 percent.
Nonetheless, Levatich said, "With the focus of every employee and dealer, we are making progress building the next generation of Harley-Davidson riders in line with our long-term objectives. Our manufacturing optimization, demand-driving investments and commitment to manage supply in line with demand remain on target and continue to strengthen our business."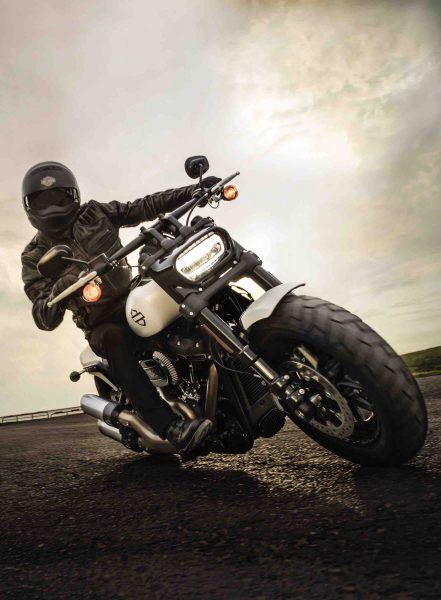 The only regions where Harley-Davidson showed improvement were EMEA (Europe, the Middle East and Africa) where Q2 sales improved 3.6 percent and Latin America where sales were up 9.1 percent.
The company's goal is to build two million new riders in the U.S. by 2027 and to "launch 100 new high impact motorcycles." The strategy is to "keep current riders engaged and inspire a new generation of Harley-Davidson riders" through new products; engage in customer outreach; and to improve dealerships.
"We will take bold actions that better leverage our vast capabilities and competitive firepower – excellence in product development, manufacturing, brand and our great dealer network. We will motivate our existing loyal riders and inspire future riders who are not even thinking about two-wheeled freedom," stated Levatich.
To date, 2018 has not been a good year for Harley-Davidson. In January, it announced the closure of an assembly plant in Kansas City. That was followed by a recall of more than 250,000 motorcycles over fears that the brakes might fail.
Last month, it faced the wrath of President Donald Trump who Tweeted that the company "quit" and is facing "the beginning of the end" for its decision to move production of models destined for Europe to overseas plants to avoid retaliatory tariffs imposed by the European Union.