WOODBRIDGE, CT – The annual Upcycle Helmet Art Show put on for the past three years by Lucky Soul Tattoo shop owner Jim LoPresti won't be staged this year. It's another victim of the COVID-19 pandemic.
In a Facebook post Wednesday, LoPresti announced the show is a no-go for 2020. "(I)t takes money to do it and given the current situation, I will be unable do it this year," wrote LoPresti, who curates and hosts the show.
In an earlier post a few days ago, he explained, "With my shop closed, it's impossible for me to invest in and distribute helmets."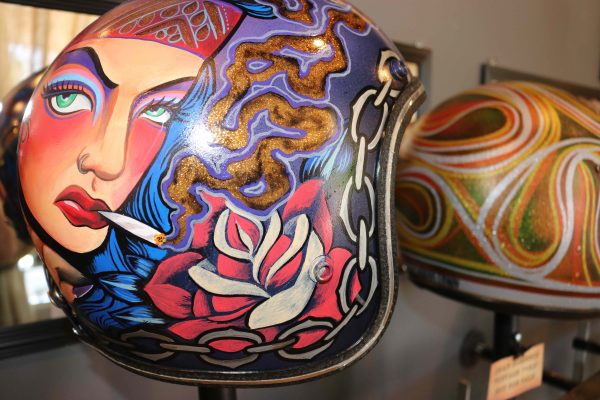 The show began in 2017 when LoPresti collected some outdated helmets, handed them out to artist friends, and urged them to come up with clever designs. RIDE-CT & RIDE-England wrote about last year's show.
"The helmet art that comes out of this show has gotten more incredible as each show happens," LoPresti wrote in his Wednesday post. "Not only is it an art show, it's an event that provides music, good food, cold beer and camaraderie."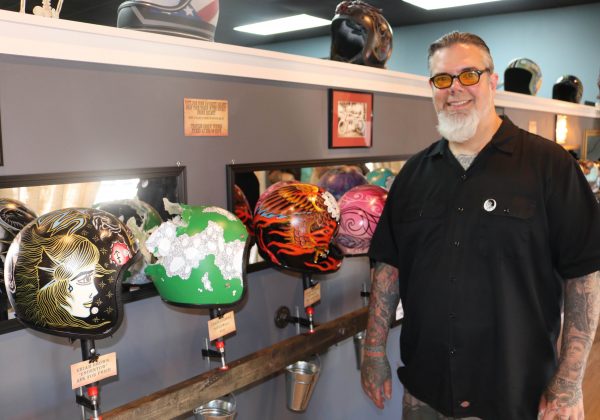 LoPresti promised that the show will return at some future date. "Above all is the health and safety of my family and friends, and I hope all of you are doing your part to move towards better days," he wrote.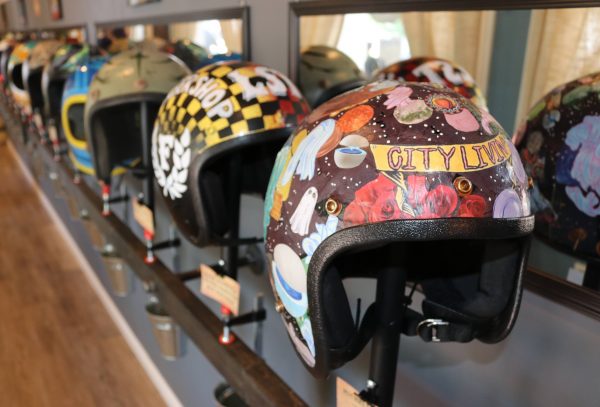 Last year's show was held June 23 and attracted a good turnout of riders and non-riders alike. Helmets from the 1960s and 1970s are often used for the art pieces.
"Typically a motorcycle helmet has a shelf life. They're good three to five years and then they are considered unsafe. I said, 'God, they're so beautiful.' They're sitting in an attic or sitting in someone's basement just collecting dust, so let's do something with these things," LoPresti said last year.
Last year's Upcycle Helmet Art Show raised $800 for the Brain Injury Alliance of Connecticut.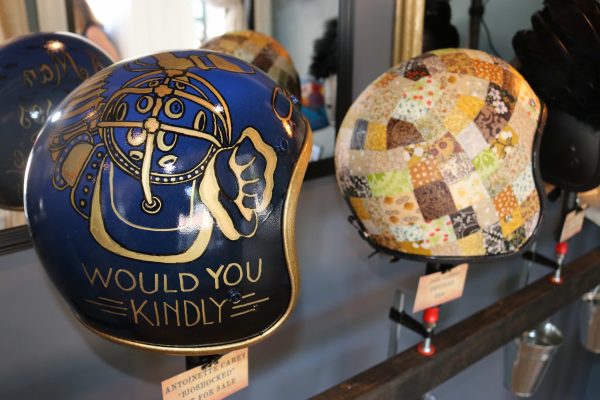 Hello! If you enjoyed this story, please click on the social media buttons below and share it.