HARTFORD – A bill introduced this morning in the General Assembly would require all motorcycle operators and their passengers to wear a helmet when riding in Connecticut. Raised Bill No. 7140 came about on the recommendation of the state Department of Transportation and has been referred to the legislature's Transportation committee, which plans a public hearing at 10:30 a.m. on Monday.
Current law only requires riders under 18 years old to wear a helmet. Under the bill, anyone not wearing a helmet could be fined "not less than ninety dollars." The bill excludes "autocycle" operators and their passengers from having to wear a helmet.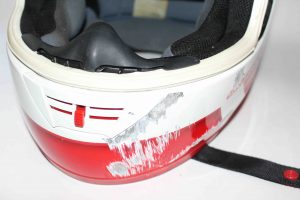 The neighboring states of Massachusetts and New York have universal helmet laws as does Vermont. Rhode Island requires riders 20 and under to wear a helmet, while Maine requires those 17 and under to wear one. New Hampshire is the only state in the northeast that doesn't have a helmet law of any kind.
The bill is expected to generate controversy among riders, with opposition coming from the Connecticut Motorcycle Riders Association, which has long advocated that it should be a rider's choice whether or not to wear a helmet. The group's members wore "Let Those That Ride Still Decide" shirts when lobbying against similar helmet legislation in February 2017.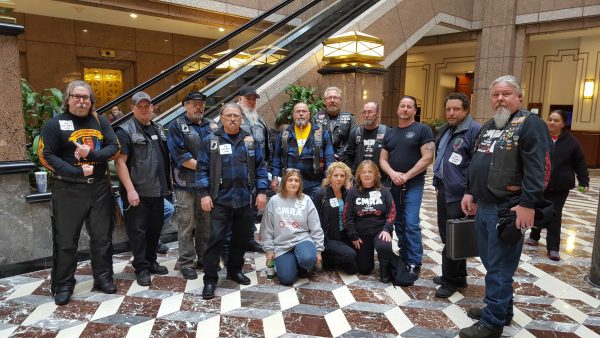 However, this time the helmet bill has strong support from a coalition of health organizations and safety experts, including the Connecticut Children's Medical Center, Hartford Hospital, and the Brain Injury Alliance of Connecticut as well as Advocates for Highway and Auto Safety in Washington, DC.
State backers of the bill have already been lobbying members of the Transportation committee and have produced a video promoting a universal helmet law that emphasizes that head protection saves lives and money.
In the video, Dr. Alfred Croteau, a trauma surgeon at Hartford Hospital and longtime rider, calls a universal helmet law "a no-brainer" and urges passage of the bill. "I'm acutely aware of how dangerous it can be to ride a motorcycle. I've taken care of patients who don't wear sufficient protective gear, like helmets, and were seriously or fatally injured. Over and over again in my trauma bay, I've witnessed the benefits of wearing a helmet," he said.
Also backing the bill is registered nurse Maria Tackett, who is a nursing director at Hartford Hospital. "My experience as a nurse is that helmets really do make the difference between a survivable motorcycle crash and one that ends in death or ends in a quality of life that is greatly diminished," she said in the video.
Unlike past efforts to enact helmet legislation in the state, this time there is organized backing for the bill and growing support among riders who view a helmet law not as a choice issue, but as a safety issue in an era of when so many drivers are texting.
"There's a perception out there that all motorcycle riders feel head protection is not necessary. This is simply not true," said Motorcycle Safety Foundation-certified instructor (and RIDE-CT & RIDE-NewEngland columnist) Paul Siciliano, whose comments in the video are aimed directly at legislators. "The fact is, there's a sizable percentage of motorcyclists out there who feel head protection is absolutely necessary. They vote too."