CONCORD, NH – Another Harley-Davidson dealer in the Northeast is closing. Heritage Harley-Davidson, which has been in business here since 1982, announced this afternoon that after "careful consideration and with heavy hearts" the store will shut down on Sept. 30.
Closing last week was Harley-Davidson of Southampton in Massachusetts. Going out of business in April were Wilkins Harley-Davidson in Essex Junction, VT and Hudson Valley Harley-Davidson in Nanuet, NY.
The store closures come in the wake of faltering Harley-Davidson sales in recent years and a desire by the company to shrink its dealer lineup, which Heritage Harley-Davidson's president, Andy Segalini, touched upon in a social media post about his store's exit.
"Through the many trials of this past year and ongoing changes to consumer retail habits, the Harley-Davidson Motor Company has a strategic initiative to continuously optimize and evolve the dealer network, with the goal of providing the highest quality service to all members of the H-D community," Segalini wrote.
He called his store's exit "in-line with the aims of this initiative…"

Manchester H-D To Honor Gift Cards
Segalini said that "as part of the consolidation" Manchester Harley-Davidson has offered to hire many Heritage Harley-Davidson employees, assume remaining inventory, and honor Heritage Harley-Davidson gift cards.
Segalini also said that while Heritage Harley-Davidson will try to finish all service work before its doors close for good, any service work still in progress on Sept. 30 will be completed by Manchester Harley-Davidson. The two Harley-Davidson stores are only 21 miles apart.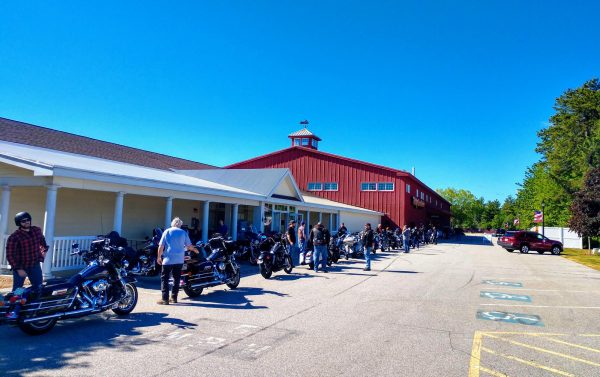 For those riders who have relied on the store for winter storage, Segalini said Manchester Harley-Davidson and Laconia Harley-Davidson will expand their winter storage capacity.
In closing, Segalini thanked "customers and the lifelong friends we have made over the years."
(Photos from Heritage Harley-Davidson's website and Facebook page.)
Hello! If you enjoyed this story, please share it by clicking on the social media buttons below.