BROOKLYN – When Peter Boggia first starting earning his living wrenching on motorcycles nearly 20 years ago, he found a line of work that resonated with him like nothing else. He ultimately established Moto Borgotaro at 97 Union St. in Brooklyn in 2008 and became the go-to guy for repairs and restoration of classic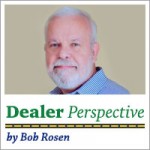 European bikes.
By focusing on vintage and near-vintage Euro machinery, he has developed a high level of expertise on which area riders and collectors have come to depend. When asked if he would service my 2016 Ducati Multistrada, he just chuckled and lightly shook his head. If it's much newer than the early nineties, best to look elsewhere for help with repair and maintenance.
On Saturday, Boggia curated a gem of an exhibition of about 25 gorgeous bikes from Italy called "Italian Sporting Bikes of the 70's." The show was organized and presented by Moto Borgotaro's next door neighbor – the accessory and apparel shop Union Garage.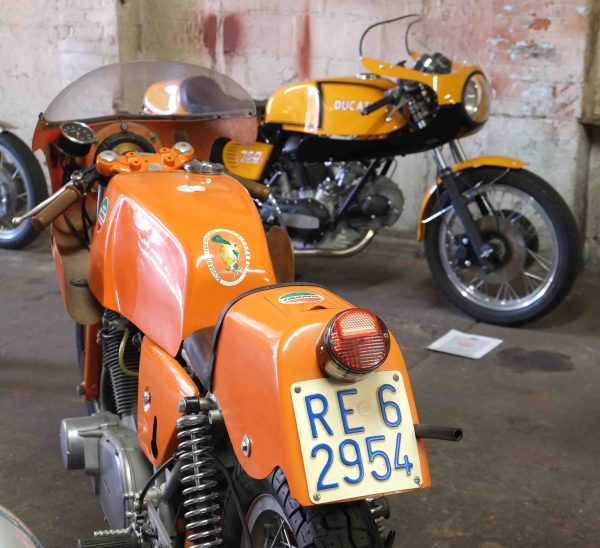 Boggia cleared out his entire shop to showcase bikes supplied by some of the area's most prominent collectors. All of the bikes were in pristine condition. Attendance was modest but enthusiastic, and the setting was authentic. The whitewashed walls of the shop bear the logos of the brands that Boggia works on.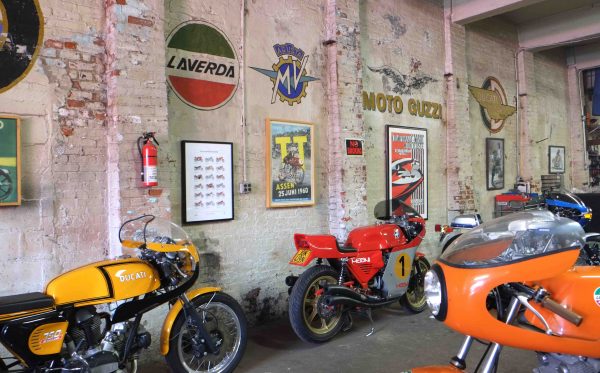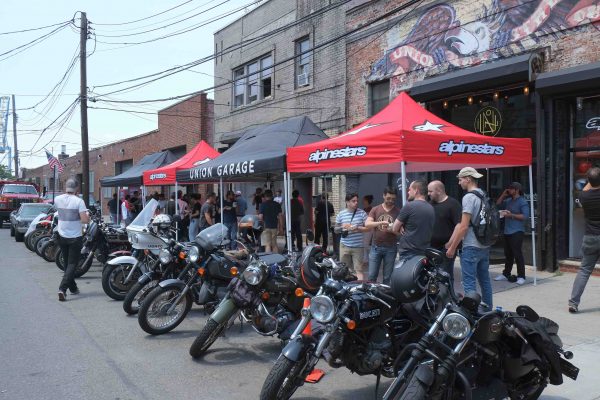 The show's layout optimized the available space while allowing spectators to get close to the bikes. Outside, there was parking in front and food.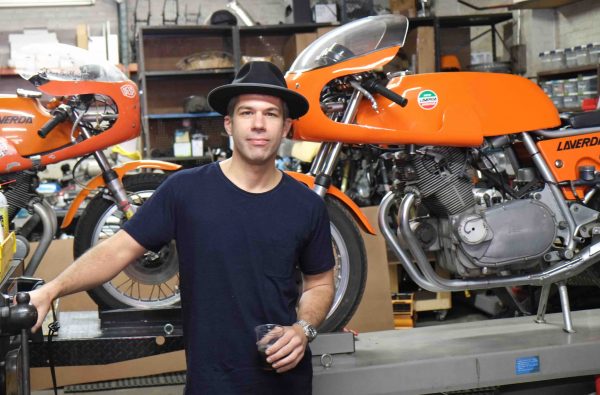 Accompanying the show was an impressive 60-plus-page exhibition catalog that included a brief history of Italian sporting motorcycles with many of the bikes in the show getting two-page display treatment.
Inside the Union Garage store, line-drawing posters of some of the bikes in the show were displayed. The catalog and the posters suggest that not only did a lot of thought go into the show but a lot of money as well.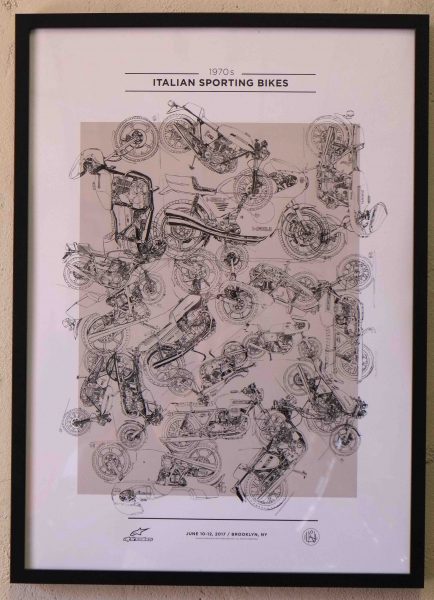 The one-day "Italian Sporting Motorcycles of the 70s" exhibit was a testament to Boggia's belief that motorcycles of this era are among the best ever produced. In case you're curious, the name Moto Borgotaro is taken from a village in Italy where Boggia traces his lineage.
Here are some of the bikes in the show: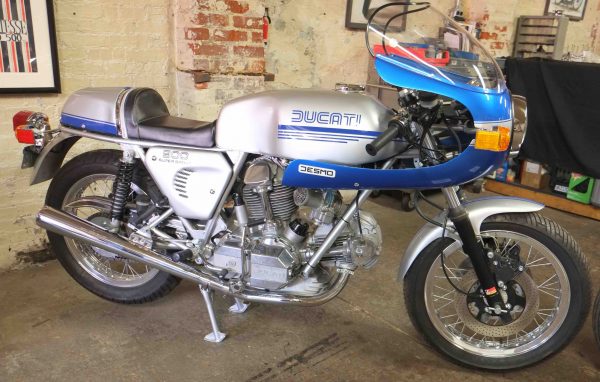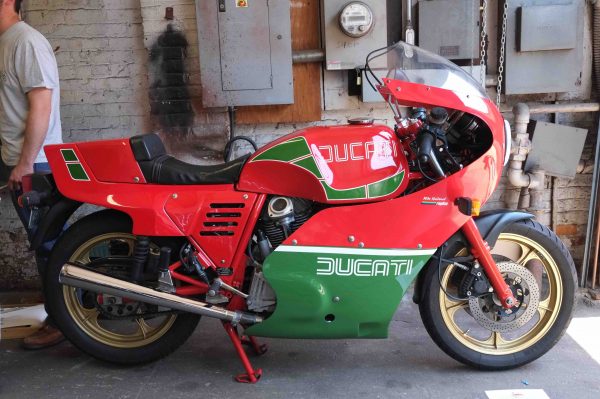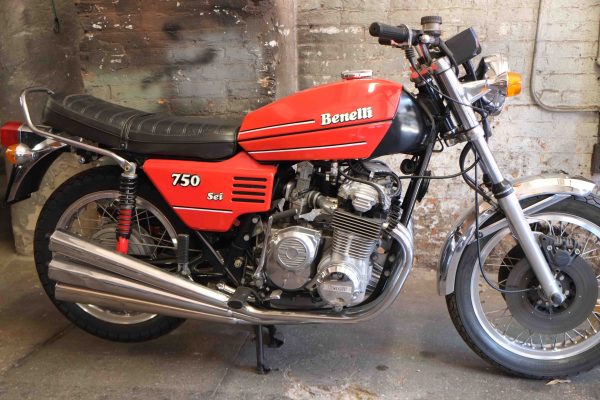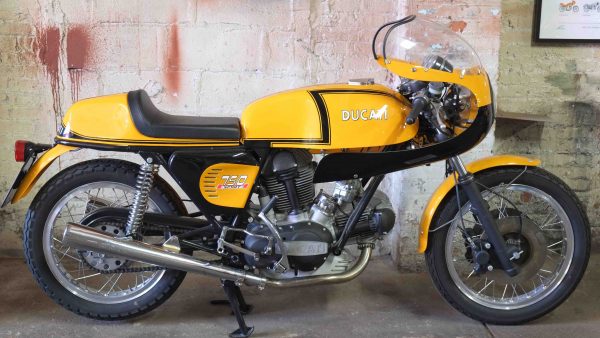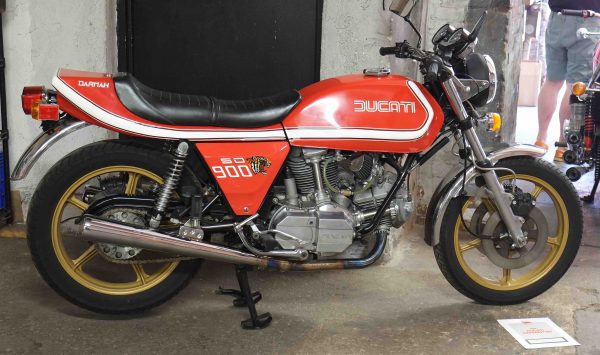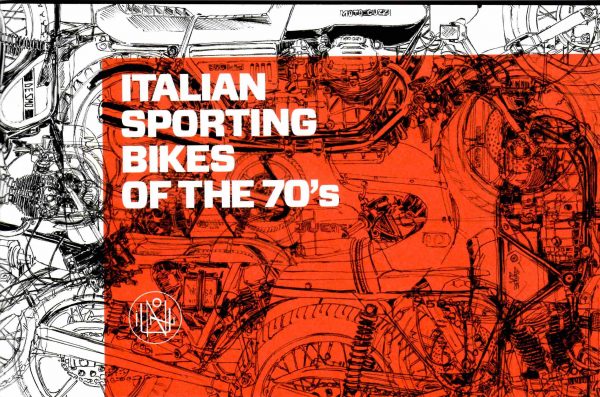 To see more pictures, visit my SmugMug gallery here.
Photos by Bob Rosen