CHESTER, VT – When I bought a BMW motorcycle, it was like stepping into another culture. I quickly discovered that BMW motorcycle riders are a unique breed.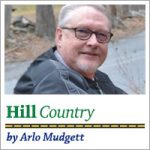 When I attended my first BMW Motorcycle Owners of America (BMW MOA) rally, I met a lot of intense motorcyclists. Many of them were very tech-oriented people, who like the science behind their machines. BMWs do scratch that particular itch.
At the time I had a BMW, there were two engine styles: the horizontally-opposed twin, a precursor to the original VW Beetle engine, and the inline three- and four-cylinder engine derived from the BMW automobile's engine.
The classic horizontally-opposed twin appealed to me, so I purchased a well-used '81 BMW R 100 RT in smoke red from the BMW dealer in Marlborough, NH. From the second I threw a leg over that motorcycle, I recognized extreme quirkiness.
My prior two-wheeled experiences had been mostly on UJMs (Universal Japanese Motorcycles). I'd ridden a two-stroke Bridgestone, several Honda four-stroke vertical twins, and a number of really competent inline fours. My motorcycle just prior to owning the BMW was a Yamaha Virago V-twin with shaft drive. It was a very fast and fun ride with a raked-out fork that I wasn't all that fond of. I like a steeper rake, but the Yamaha handled OK.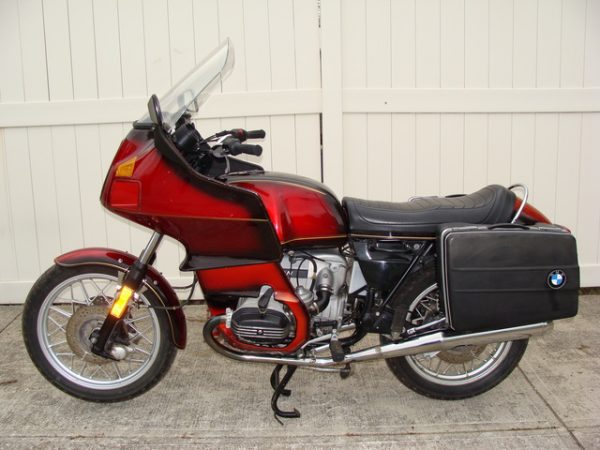 The BMW R 100 RT was the first mass-produced motorcycle to have a wind-tunnel designed fairing. Technically it had a very old design for the engine, but very reliable and refined to it's highest form. The controls were not like other motorcycles I had ridden. The cast iron twin-rotor Brembo front brakes were fabulous compared to anything I had ever ridden before. The shaft drive felt sort of loose and clunky. Acceleration was OK, handling was competent, shifting was positive, wind protection was top notch, and comfort was very good.
The R 100 RT had an amazing sweet spot on Interstate highways. It was right at 80 miles per hour and you could sustain that speed all day and into the night. My favorite rides would occur on cool autumn evenings on secondary roads at between 55 and 60 miles per hour. The vibration, the sound, the warmth of the cylinder heads on my feet were all the elements of a perfect ride.
The other thing about BMW riders is that a majority of them like to rack up miles. Thousands upon thousands of miles. Trans-continental trips, adventure riding across the globe, tests of endurance and concentration, and the ability to sustain boredom without falling asleep.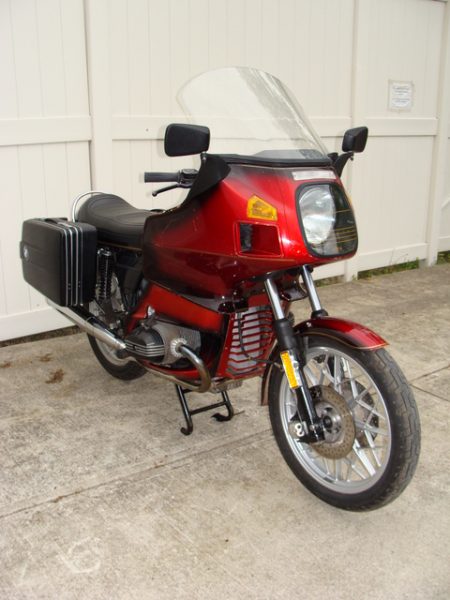 I did a lot of that sort of riding on my BMW over the seven years that I owned it. Remember the classic book "Zen and the Art of Motorcycle Maintenance?" BMW riders tend to live that book.
When I owned a BMW I had a lot of things to think about. I was at a crossroads in my life and I knew that I wanted to make major structural changes. Those hours and days on the road had me living in my head more than ever in my life. There was a zen that I reached many times on the BMW, and it made me receptive to face change.
Then I sold it.
As transformative as the BMW was, the time had come for me to move on to a different style of riding. The characteristics that did not work for me with the BMW were its high seat height, the multiple gas tanks, and the bulky hard bags.
I failed to mention earlier that my BMW had a Luftmeister top box and two Luftmeister auxiliary one-gallon gas tanks in place of the side covers. I once rode from Lubec, ME to Charlestown, NH one day – roughly 415 miles – without stepping off the bike.
To replace the R 100 RT, I opted for a brand new Harley-Davidson Sportster 883. It was narrow, nimble, lower, and one hell of a lot louder. The very things that made the BMW so good at long rides were the things that I wanted to move away from. My time for long trips was over and was replaced by a desire for short hops and shorter amounts of time in the saddle.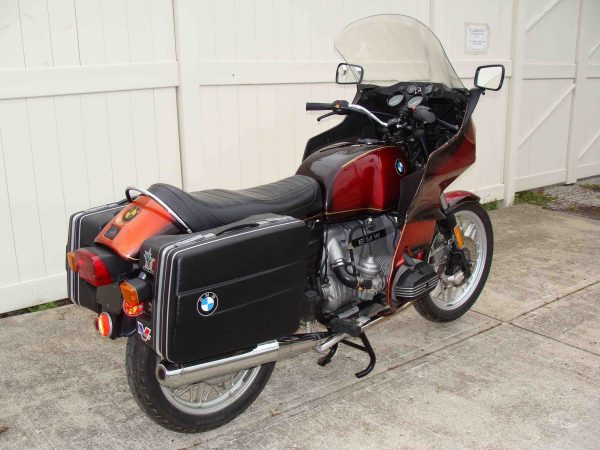 I wouldn't trade my BMW experience for anything. It made me a better rider and those long miles of nothing but time to think allowed me to change my life's direction forever. My respect for the marque is great, and there is no question why BMW's are legendary motorcycles.
Not everyone's riding style changes after twenty years of riding. Just by choosing a specific brand, my style changed, and while I liked certain aspects of that difference, I ultimately went back to the style I had started with, and I've been with it for another twenty years.
Photos courtesy of Re-Pscycle BMW Parts