OXFORD, CT – It sits in front of a fireplace in the living room of Willard Revaz's home. "I used to have it in the basement. I have a walkout basement and I had it covered down there. Of course it collected a lot of cement dust from the basement," he said.
One day, though, it dawned on him to bring it upstairs and put it on display. "My wife (Barbara) actually helped me bring it up and set it on the fireplace," he said.


The "it" is a beautifully restored, single-cylinder 1928 Harley-Davidson BA motorcycle that once belonged to his mother, Anna Revaz. He even has a registration from 1938 to prove it.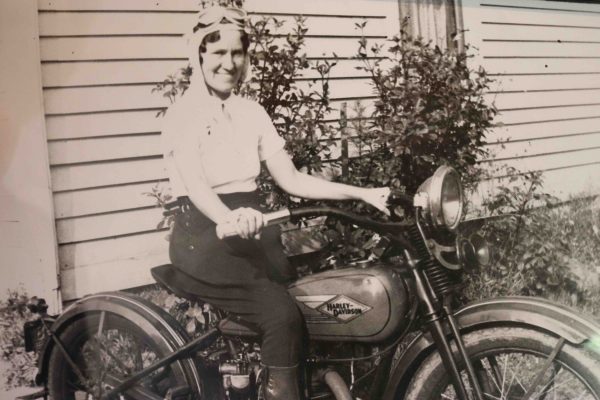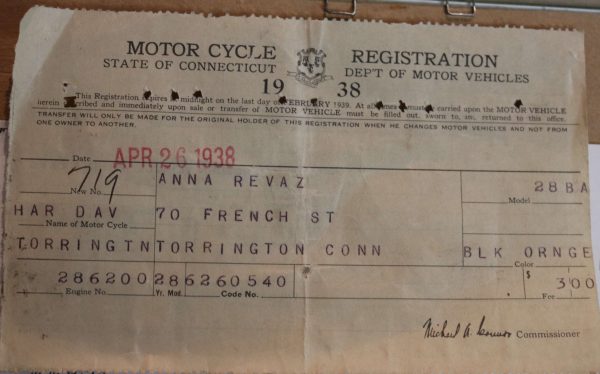 "She got it in 1936 or '37. She rode with my father quite a bit. My father was a Harley dealer in Torrington," Revaz reported. At least he sold Harley-Davidsons for a short while; "1936 and '37 but during the Depression he didn't make out very well. He became an electrician."
Revaz's father, who was also named Willard, rode the BA as well. He also loaned it out so buddies could ride. "Before I had it restored, it was running and it will run right now. It runs very well," said Revaz, who had it restored in Vermont some 10 to 15 years ago, a process that took three years.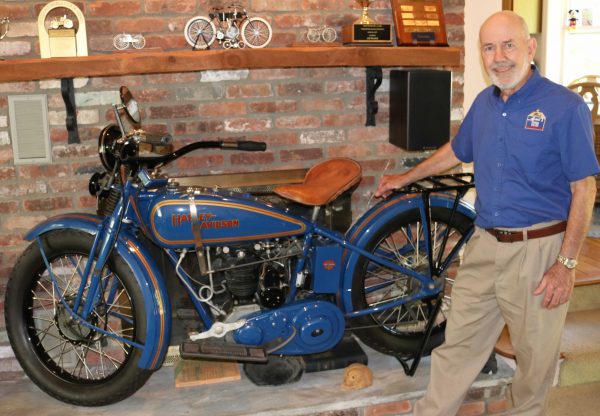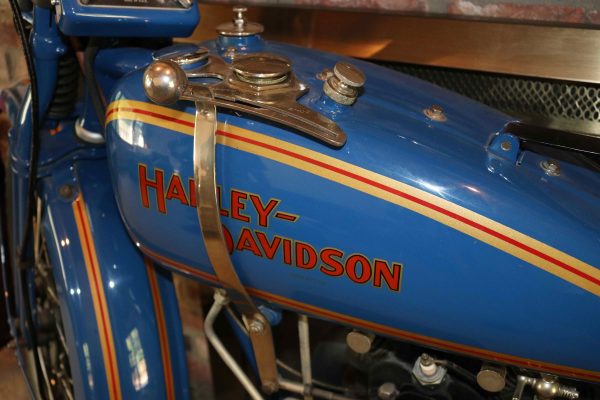 Harley-Davidson built the BA from 1926 through 1929. Revaz's is an overhead valve model, which gave it a little more power. "1928 was the first year of a front wheel brake. Of course they didn't go very fast back then. They didn't have paved roads, so they didn't need a front wheel brake," he said.

Revaz estimated that the bike's top speed at 45 to 50 miles per hour, but online research suggests that high end may be as much as 60 miles per hour. The BA has a 345cc engine that gets 70-80 miles per gallon. A total of 943 units were produced in 1928. 
The BA model sold for $275. Today, Hagerty puts the value of the BA, depending on condition, at anywhere from $16,000 to $40,000.