TORRANCE, CA – Sixty years after acting on a dealer idea to build a small bike designed for casual on-road and off-road riding – the Trail 50 – Honda plans to offer a new Trail model in the U.S.
The 2021 Trail 125 is set for release in November and will be available in "Glowing Red" at an MSRP of $3,899.
The step-through model features a solo seat, an upswept exhaust pipe, ABS and somewhat knobby tires. The model debuted as a concept at the Tokyo Motor Show in 2019 called the CT125, and that's what it's being called elsewhere.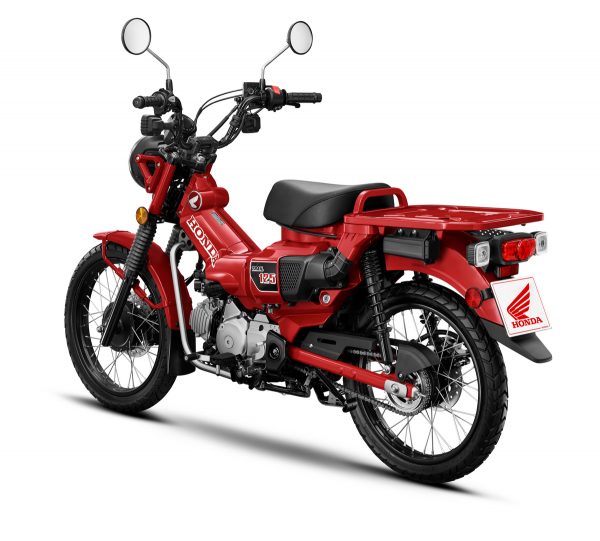 The Trail 125 is a spin-off of the Super Cub/C125. The chassis has been strengthened, suspension travel has been increased and fuel range improved. It is powered by a 125cc four-stroke, single cylinder engine.
"Trail" Models Got Their Start In U.S.
The backstory on the Trail model is this: After entering the U.S. market in 1959, Honda sales manager Jack McCormack discovered in 1960 that sales of its step-through Honda 50 model were unusually high at a dealer in Boise, ID.
McCormack contacted dealer owner Herb Uhl, who told him the store was modifying the Honda 50 for trail use, putting a cheater sprocket on the rear and knobby tires.
Uhl shipped an example to Honda in California to inspect, and it was then forwarded on to Japan. By March 1961, Honda was offering the production model CA110T/Trail 50 to dealers across the U.S.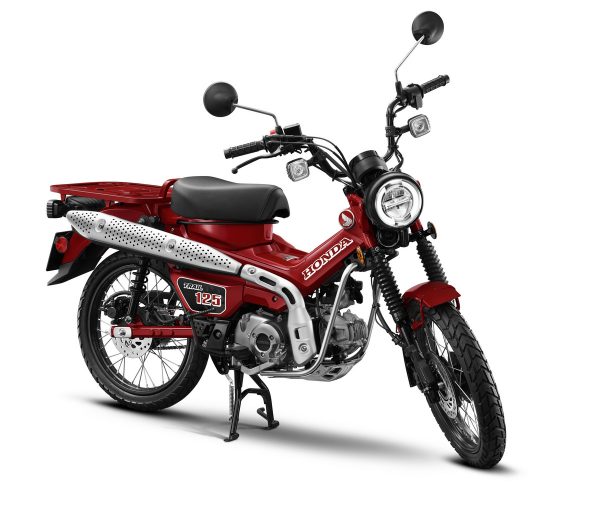 It was followed by the CT200/Trail 90 in 1964 and later by the CT70/Trail 70 in 1969, the CT110 in 1981 and, now, the CT125/Trail 125.
As recounted by author Aaron P. Frank in the book "Honda Motorcycles," McCormack described Uhl's off-road creation as "a brilliant little machine. It worked so well because it was light, and with the automatic clutch you could climb logs. To do that on a big bike, you had to have a certain amount of skill. I saw lots of possibility for something like Herb was was doing, selling it as a bike that you could go into the woods and hunt or fish with."
The new chain-driven Trail 125 weighs 259 pounds, has a 1.4 gallon gas tank and a seat height of 31.5 inches. Ground clearance is 6.5 inches.
Hello! If you enjoyed this story, please share it by clicking on the social media buttons below.
.