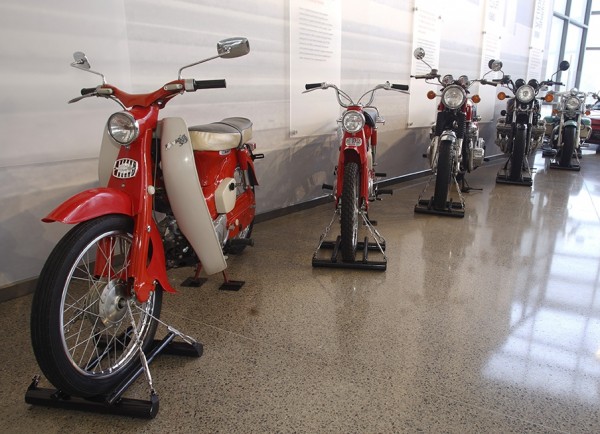 Opening to the public next month in Marysville, OH will be the Honda Heritage Center, a combination museum, technical development center and office complex. It will feature both cars and motorcycles built in the state and North America over the past 55 years.
The $35 million, 160,000-square-foot facility was dedicated Thursday, with Gov. John Kasich joining other state and local officials in celebrating the opening.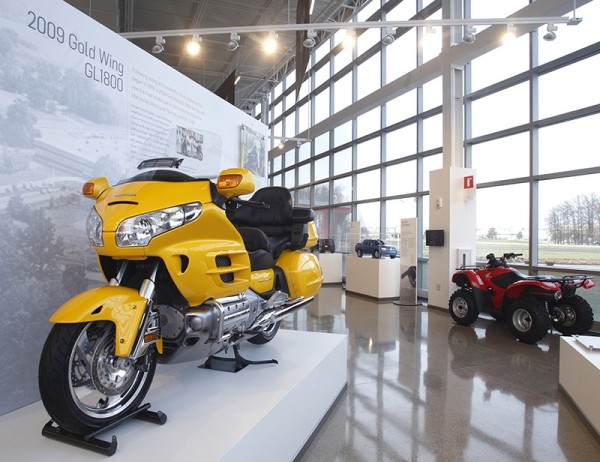 "The new Honda Heritage Center is a collection of Honda dreams in the form of products that are responsible for millions of customer relationships," said Takuji Yamada, chief operating officer of Honda's North American regional operations.
"The great variety of products on display – including powersports, power equipment and automobiles, as well as aviation and robotics – together with the major milestones highlighted, tell the stories of Honda associates in Ohio and from throughout North America."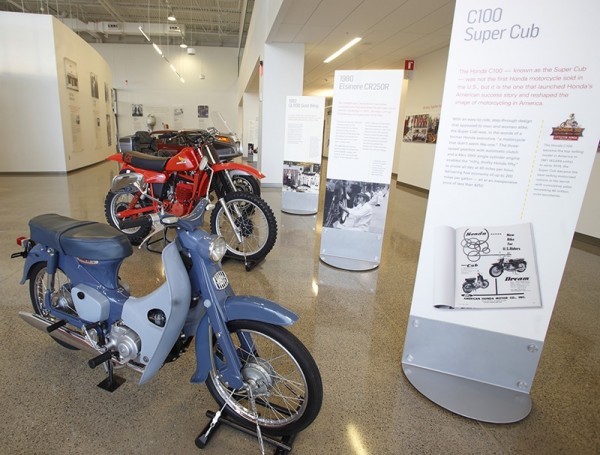 Honda first announced plans to build a motorcycle factory in the U.S. in 1977 and became the first Japanese manufacturer to construct a plant a year later. Its first CR250R came off the assembly line in September 1979. Honda produced motorcycles and ATVs in Marysville until 2009.
(Photos are courtesy of Honda)