Six weeks have passed, so it's definitely time for a fresh helping of "If You Had Asked Me, I Would Have Told You…" It's the column that updates recent stories, adds some items that didn't get a full post, and tosses in a bit of opinion.
Here goes:
"If You Had Asked Me, I Would Have Told You…"
That History Is Repeating Itself With Battery Consortium
It's a great idea; manufacturers teaming up to come up with a swappable battery for electric scooters and motorcycles that will fit the models of more than one brand.
It was announced this week that Honda, KTM (and Husqvarna), Piaggio and Yamaha are doing just that. They're uniting to devise a standardized battery pack for use in scooters and motorcycles.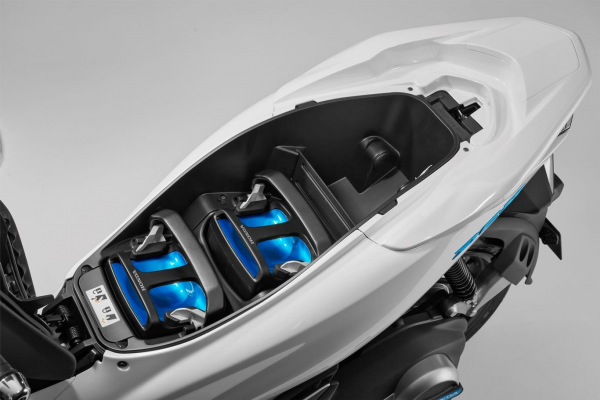 The consortium plans to begin work in May and the companies are also inviting other manufacturers to join the effort.
What isn't apparent is what impact this new arrangement will have on a similar deal announced back in 2019 involving Honda, Kawasaki, Suzuki and Yamaha.
Regardless, if an industry standard for swappable batteries can be set, it will help hasten the development and sales of electric scooters and motorcycles.
That The New Buell Faces An Uphill Battle
The mid-February announcement that the Buell brand is being revived "with 10 performance models planned by the 2024 model year" seems more than a stretch.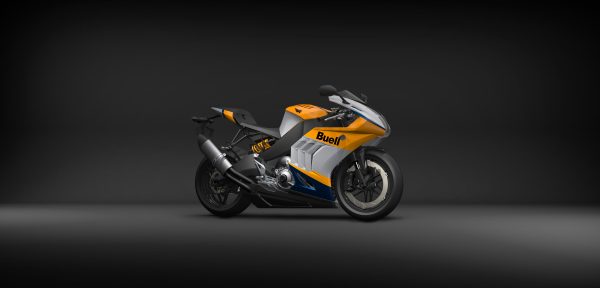 One dealer that I spoke with outright scoffed at the notion of stores adding the brand after the original brand was discontinued by then-owner Harley-Davidson in 2009 and a followup effort, EBR (Erik Buell Racing), by original founder Erik Buell only lasted a few years.
That Buell (the man) is in no way involved with Buell (the resuscitated motorcycle marque) takes away some of the luster, too. Buell (the man) is still involved in the transportation business, though, developing electric motorcycles and e-bikes under the FUELL name.
"If You Had Asked Me, I Would Have Told You…"
That Shows Plan To Return In 2021
There's no announced date yet, but the British Iron Association of Connecticut has posted on social media that its Brit Jam meet at the Haddam Neck Fairgrounds is on for 2021 after having been canceled last year because of the COVID-19 pandemic.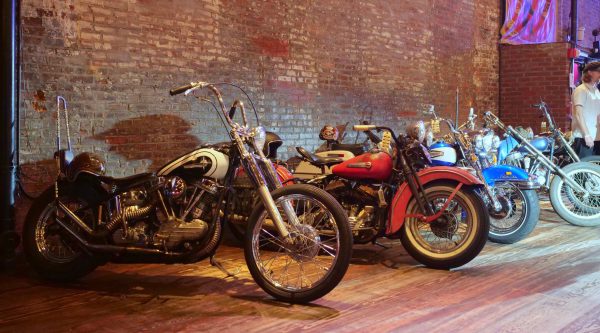 Brit Jam is normally staged on a Sunday in mid-August and usually shares a date with the Split'n Lanes Dodgin' Gutters show at the Brooklyn Bowl in Brooklyn, NY (as opposed to Brooklyn, CT).
Split'n Lanes organizer Girard Fox reports the event is moving to New Jersey in 2021. It will be held at Long Tall Shorty's in Asbury, NJ and will be staged over three days – Aug. 20-22. The event was also canceled last year.
That Lane-Splitting Is Coming To A Third State
Effective Oct. 1, lane-splitting by motorcyclists will be legal in Montana. A bill that passed the state legislature was signed into law by the governor on Tuesday.
Montana joins California and Utah as states where lane-splitting is permitted. Riders may filter between lanes on highways and overtake stopped or slow-moving vehicles at a speed not in excess of 20 miles per hour.
"If You Had Asked Me, I Would Have Told You…"
That More New Models Have Been Revealed
Indian recently announced an overhaul of its Chief line as 2021 marks the 100th anniversary of the model's debut. Included in the mix is a bobber version that starts at $14,449.
The Chief has a Thunderstroke 111 engine, six-speed transmission and 64-inch wheelbase. The gas tank holds four gallons of petrol and the seat height is 26 inches.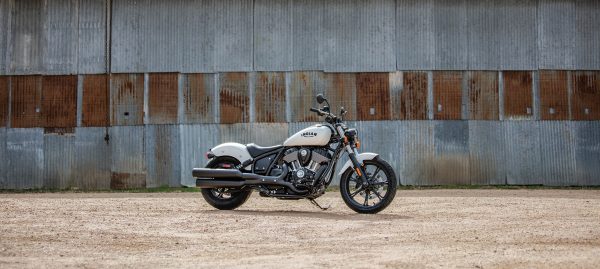 Indian has the details on its website.
Triumph, meanwhile, has refreshed its Bonneville line for 2021.
The T120 variants are lighter, more responsive, have improved brakes, cruise control and road and rain riding modes.
The T100 are more powerful and have improved brakes as well.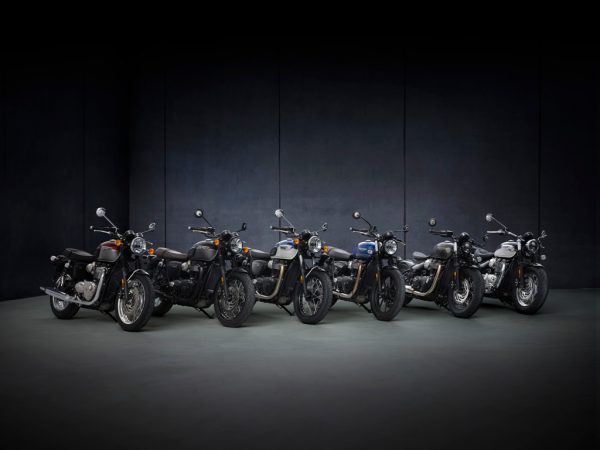 Triumph has the details on its website.
Finally, "If You Had Asked Me, I Would Have Told You…"
Small will soon be big. The prediction here is that multiple manufacturers will soon be unveiling and/or shipping numerous new models with 400cc or less engines.
Some will be expected, while some may surprise.
Hello! If you enjoyed this column, please share it with other riders by clicking on the social media buttons below.