Has it really been nearly two years since the last installment of "If You Had Asked Me, I Would Have Told You…" appeared?
It had been a somewhat regular feature of light-hearted comment, predictions, and more serious opinion. Somehow, though, it got set aside in the day-to-day crush to cover motorcycle news.
Today, it gets revived. Here goes.
"If You Asked Me, I Would Have Told You…"
– That by this time next year, Indian will have announced an eFTR model. I'm also predicting that a new electric motorcycle from Indian will have a base price of $19,995 – two-thirds that of Harley-Davidson's LiveWire.
Would Polaris have gone into a 10-year partnership with Zero Motorcycles if it wasn't hopeful of big advances in electric vehicles of all kinds? While Polaris CEO Scott Wine says the collaboration will first be aimed at ATVs and snowmobiles, I'm betting there will quickly be a two-wheel itch inside the company.
The bet here is that Wine's comment to Yahoo Finance this week that the plan is to "put that (motorcycles) aside for a while" is nothing but a smokescreen.

– That the move outside in 2021 by the Progressive International Motorcycle Shows, and rebranding as Progressive IMS Outdoors, is a Hail Mary pass that will likely be incomplete.
Yes, it's bold and courageous to try and stage a series of festival-style motorcycle shows, including one in the Northeast, but getting that many riders to wear masks (yes, they'll probably still be required) and be physically distant will be impossible.
Having crowds of the magnitude of IMS events may also be problematic in many places. State regulations may prohibit it. IMS Outdoors is a great idea that could still fizzle because of a continuing COVID-19 pandemic.
"If You Had Asked Me, I Would Have Told You…"
– That many more motorcycle dealerships across the country will close in the coming months. Older riders are continuing to give up the recreation and still aren't being replaced by younger ones.
Particularly vulnerable are family-owned Harley-Davidson stores as H-D strives to right-size its dealer lineup to fit dwindling demand.
– Speaking of Harley-Davidson, here's predicting that the company hasn't finished slashing models. It looks like the Sportster line is gone from Europe next year because of tighter emission requirements. Might the Sportster disappear from North America, too? That would be a shame given its longevity.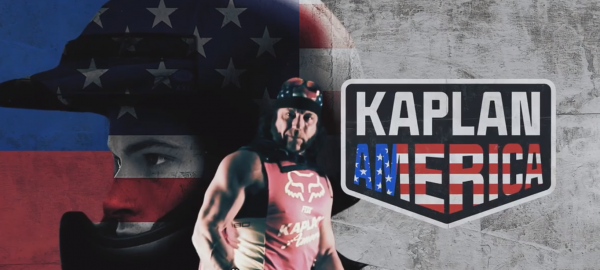 "If You Had Asked Me, I Would Have Told You…"
– That "Kaplan America" doesn't have much of a future on The Discovery Channel. The pilot for a TV reality series starring Ken Kaplan, owner of the New England Motorcycle Museum in Rockville, CT, didn't fare well in the ratings when it premiered last month.
Of all the shows that aired on cable TV on Sept. 9, "Kaplan America" came in 105th place in the overnights with 245,000 viewers. And it got creamed by the direct competition in the 10 p.m. Wednesday time slot.
For instance, NBA basketball on ESPN had 2.9 million viewers, "The Ingraham Angle" on Fox News had 3.6 million, "CNN Tonight" had 1.9 million, "House Hunters International" on HGTV had 1.3 million, "Full Frontal with Samantha Bee" on TBS had 684,000 and "The Last Word with Lawrence O'Donnell" on MSNBC had 3.0 million.
Also trouncing "Kaplan America" were "Watch What Happens Live" on Bravo had 673,000, "Guy's Grocery Games" on Food Network had 660,000, "Marrying Millions" on Lifetime had 631,000.
And let's not forget the shows on the over-the-air networks. "48 Hours" on CBS pulled more than 2.5 million viewers, "Chicago Fire" on NBC had 1.56 million and "The Goldbergs" on ABC had 1.26 million.
Granted, "Kaplan America" had a bad time slot and likely didn't get sufficient promotion, but it barely rippled in the ratings lake.
"If You Had Asked Me, I Would Have Told You…"
– That 2021 (or the 2021 model year) will feature many new models, and many smaller models, as manufacturers finally stir in an attempt to lure new riders.
– That while I understand the gripes of PO'd readers who just subscribed to a motorcycle magazine and then see it go out of business, I only have so much sympathy. Losing $25 or $50 on a useless subscription is nothing compared to having to give your dream, your passion, your bank account go down the tubes.
– That there's a lot of resistance to wearing masks in the motorcycle community. Went to a couple of car shows last month and abut 98 percent of the folks had face coverings. Went to one motorcycle show and about 98 percent of the attendees didn't. I'd rather be safe than sorry.
Hello! If you enjoyed this post, please share it by clicking on the social media buttons below.