MINNEAPOLIS – Indian Motorcycle today announced the expansion of its model lineup with the addition of the Sport Chief, a performance spinoff of its Chief cruiser model.
"With the introduction of Sport Chief, the 2023 Indian Chief lineup is more diverse than ever– offering a wide range of performance and styling options to meet each rider's unique personality and riding preferences," said company president Mike Dougherty.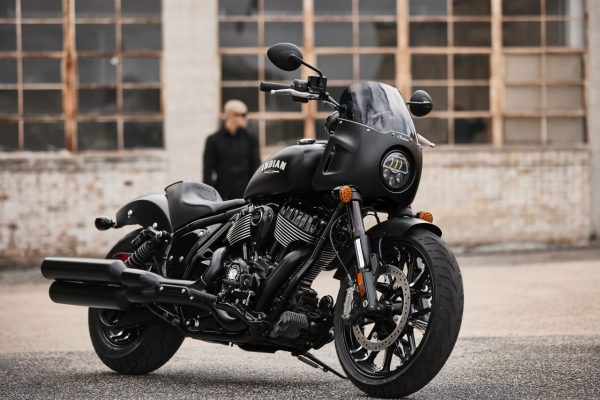 The Sport Chief is built for more aggressive riding with rear FOX shocks that increase travel to four inches and increases lean angle to 29.5 degrees, compared to other Chief models.
The model also boasts KYB inverted front forks and dual-disc, four-piston, semi-floating caliper, radial-mounted Brembo brakes.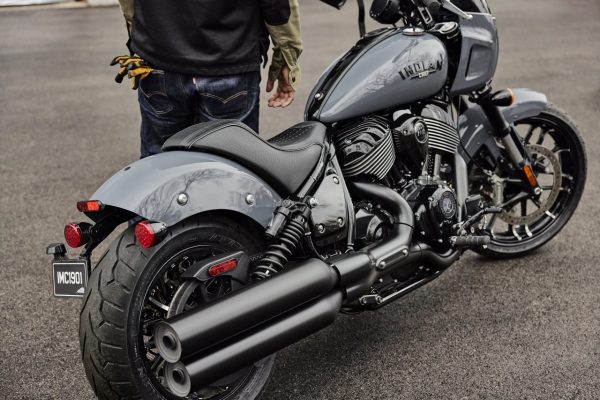 The Sport Chief is powered by a Thunderstroke 116 motor. It has a quarter fairing in front, moto-style bars with six-inch risers, mid-mount foot controls, solo gunfighter seat, sport cast wheels and bobbed rear end.
The model has a four-gallon gas tank, six-speed transmission and three riding modes – Sport, Standard and Tour.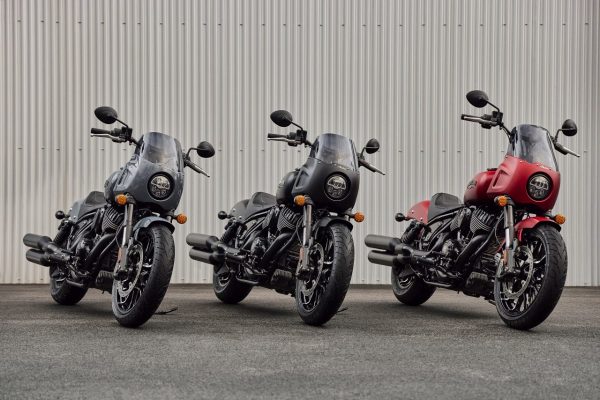 The Sport Chief will come in four colors. There's black with an MSRP of $18,999, red and gray at $19,499, and blue for $19,999. The price doesn't include a "logistics surcharge" of $600, plus destination charge and set-up.
This isn't the first time that Indian has used the Sport name on a model. While the original Indian company built a Chief for most of the years between 1922 and its closure in 1953, it never applied a Sport name. However, it did build a Sport Scout model between 1934 and 1942.
What Indian needs to do now is revive the Sport Scout.