WESTFIELD, MA – Sometime in late summer or early fall, Indian Motorcycle of Springfield will get new quarters for its showroom and collection of vintage Indian models. The dealership will move roughly a half-mile north of its current location to 1120 Southampton Road (Routes 10/202) in Westfield. This will allow for four new lines of motorcycles and scooters to take over the existing facility at 962 Southampton Road.
Owner Dennis Bolduc reports that he's now become a dealer of Piaggio products – Aprilia and Moto Guzzi motorcycles and Piaggio and Vespa scooters. They join the Indian models that he has sold since 2013.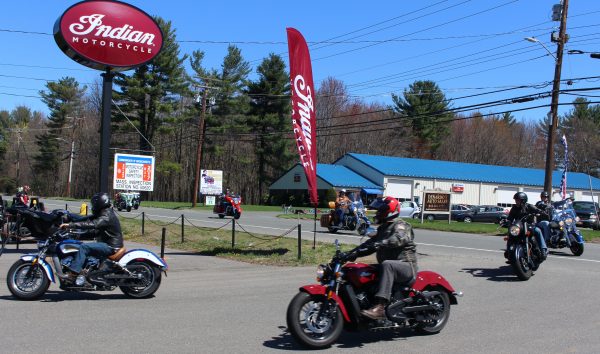 Unfortunately, the space at 962 Southampton Road isn't sufficient to accommodate all of those brands, so the building up the road where the Indian store's service department has operated is being remodeled to welcome the Indian showroom and museum.
Bolduc said Wednesday afternoon that the consolidation work is already about 80 percent completed. "We've been working on this for six months or so," he reported. "We're growing. It's like any other motorcycle dealer right now. It's about putting product on your floor."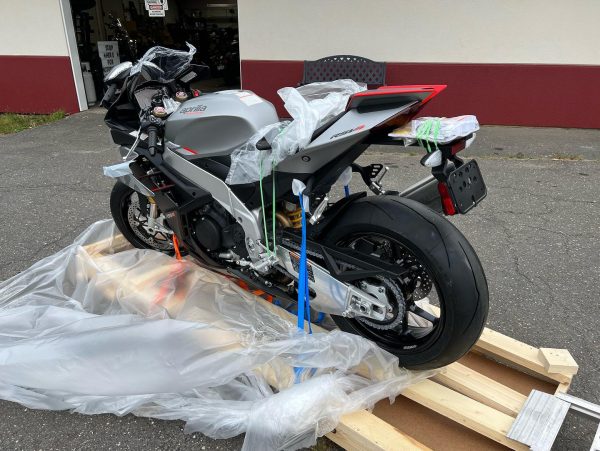 New models from Italian parent company Piaggio have begun arriving, including an Aprilia RSV4 that showed on up the dealership's Facebook page today. "I wanted scooters because there's such a big demand for it. I like Moto Guzzi because I'm a vintage guy. Aprilia is a premium sport bike that you can take right to the track," he said.
Like the current Indian store, the new Aprilia-Moto Guzzi-Piaggio and Vespa showroom will also feature a museum displaying vintage models from the brands. Bolduc is looking to acquire vintage models for the new showroom.
Hello! If you enjoyed this story, please share it with other riders by clicking on the social media buttons below.