AMENIA, NY – Show me a motorcycle rider who isn't always on lookout for a good place to eat and I'll show you a rider whose bike is parked more than it's ridden. Frequent riders who roam near and far will get tipped to a spot worth visiting and immediately tuck it away for noshing at a future date.
It was at a car show over the Memorial Day weekend at Lime Rock Park racetrack in Lakeville, CT that I got nudged in the direction of the Great Cape Baking Company in not-so-bustling downtown Amenia. No matter that it was the person selling baked goods from the eatery's stand at the show that provided the tip.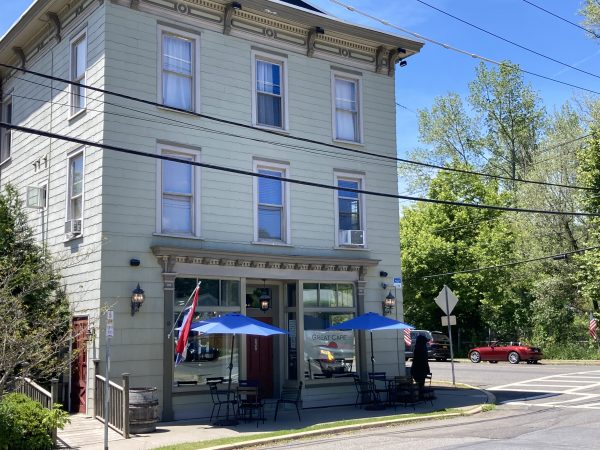 A cider donut (as I recall) instantly convinced me to give it a try. So, on the Fourth of July, after attending another car show, and accompanied by friend Robin Denny, we headed across the state line to Amenia. The Great Cape Baking Company was impossible to miss on Route 343, just east of the downtown intersection with Route 44.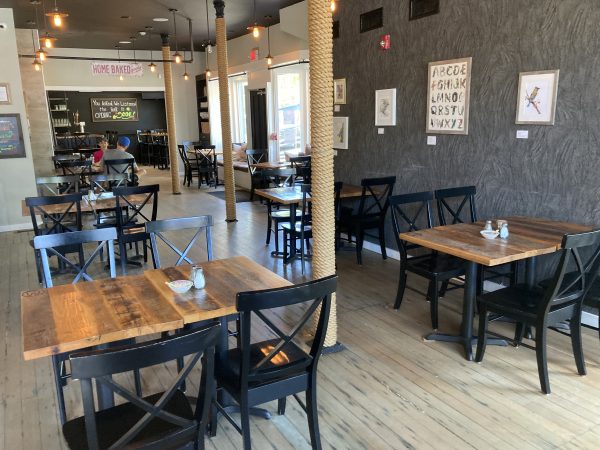 It's located on the ground floor of a light green, three-story building and enjoys ample street parking. Stepping inside, we were instantly impressed by its spaciousness, decor and menu oddities. Stuffed peppers might be considered routine comfort food, but how many places do you know that serve elk or wild boar sliders?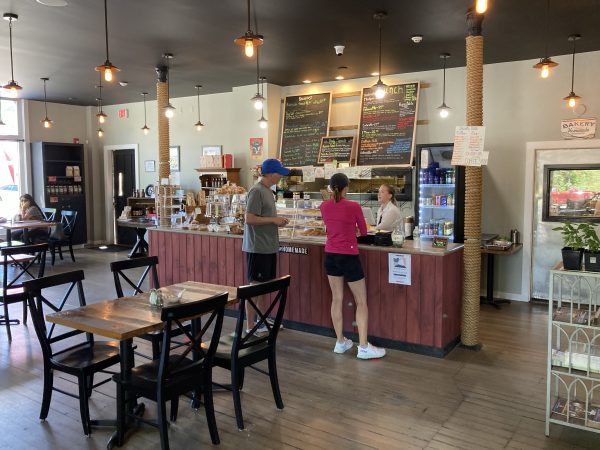 Since it was too late for brunch, Robin and I opted for lunch. She requested a bacon bleu cheese salad, while I ordered from the sandwich list – a Falmouth for $9, which is a turkey melt made with 'house roasted turkey, sliced green apples and choice of cheese." I went with cheddar and gluten-free bread.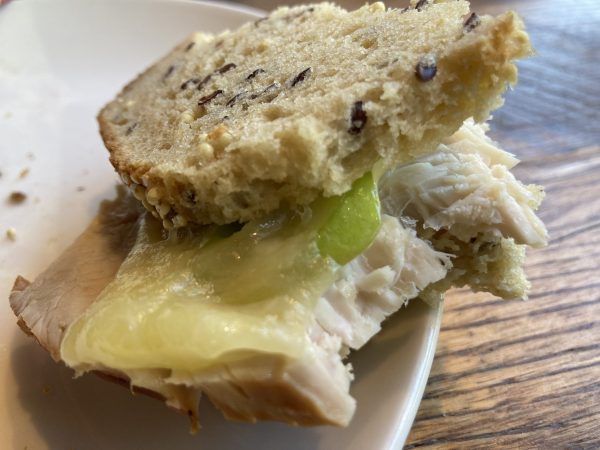 To my pleasure, the sandwich appeared promptly with a warm, thick slice of turkey. The cheese was melted as promised and the apple slices were crisp, not mushy. It was quite tasty.
Robin had hit a bit of a roadblock when she ordered, though. Being the afternoon of a Monday holiday, there was no bacon to be found for her salad. Not a problem. She substituted a hefty amount of turkey that was cut into cubes for the same $9 price. The salad was equally flavorful and filling. Or, as she put it, "YUM!"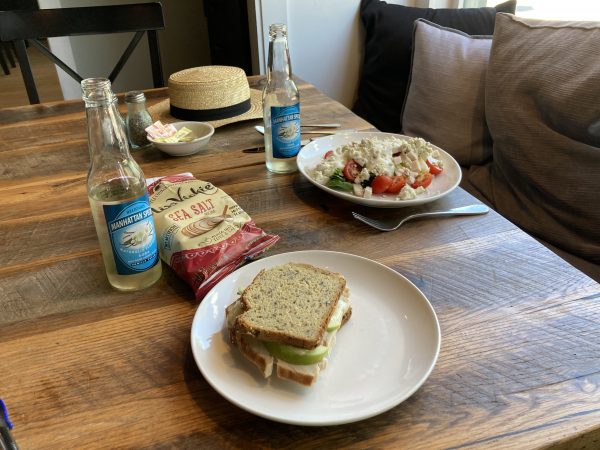 To go wash down our lunches, Robin and I opted for bottles of Manhattan Special Vanilla Cream soda. The name wasn't familiar to me, but I assumed it was a tasty local brand of some repute, much like the Foxon Park and Avery brands in Connecticut.
Before sitting down to write, a little online searching revealed that Manhattan Special started in 1895 in Brooklyn producing what has become its signature beverage – Espresso Coffee Soda. It also offers four other soda flavors in addition to Vanilla Cream. They are Sarsaparilla, Black Cherry, Orange and Gassosa (lemon/lime)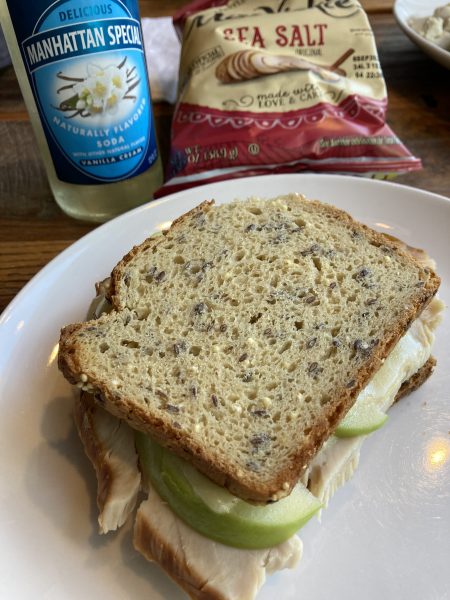 With the intent of perhaps getting ice cream a little farther down the road, we skipped dessert at the Great Cape Baking Company, but did notice that pastry case had several inviting offerings.
Also visible inside the eatery was a room to the rear that houses a bar with several beer taps. A sign on the wall proclaimed, "You Asked. We Listened. The bar is opening soon!" That's means the restaurant's current 7 a.m. to 4 p.m. Thursday through Monday hours will certainly be expanding once the bar opens and a dinner menu is launched.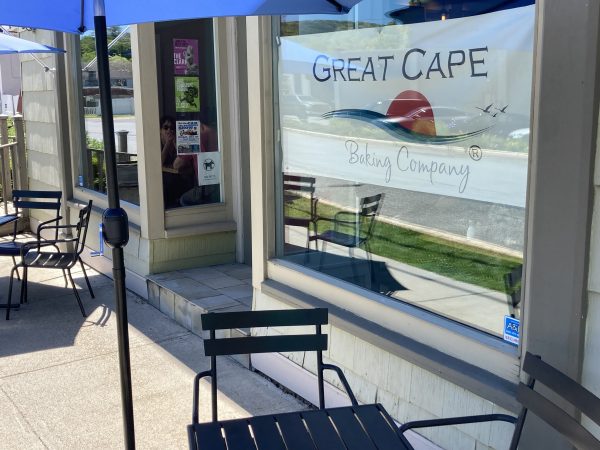 Some additional online investigation turned up that the space was apparently formerly occupied by a business called the Cozy Corner Cafe & Tap Room. The Great Cape Baking Company only appeared last year. Here's hoping it lasts as its a great starting point for riders crossing over from Connecticut and in need of riding around the picturesque rural roads in upper Dutchess County.
That's what Robin and I did after eating – albeit on four wheels with the top down – and did we ever get lost. A superb way to spend a sunny holiday.
Hello! If you enjoyed this story, please share it with other riders by clicking on the social media buttons below.